Description
WELCOME TO THE JAMAICA LEADERSHIP SUMMIT 2018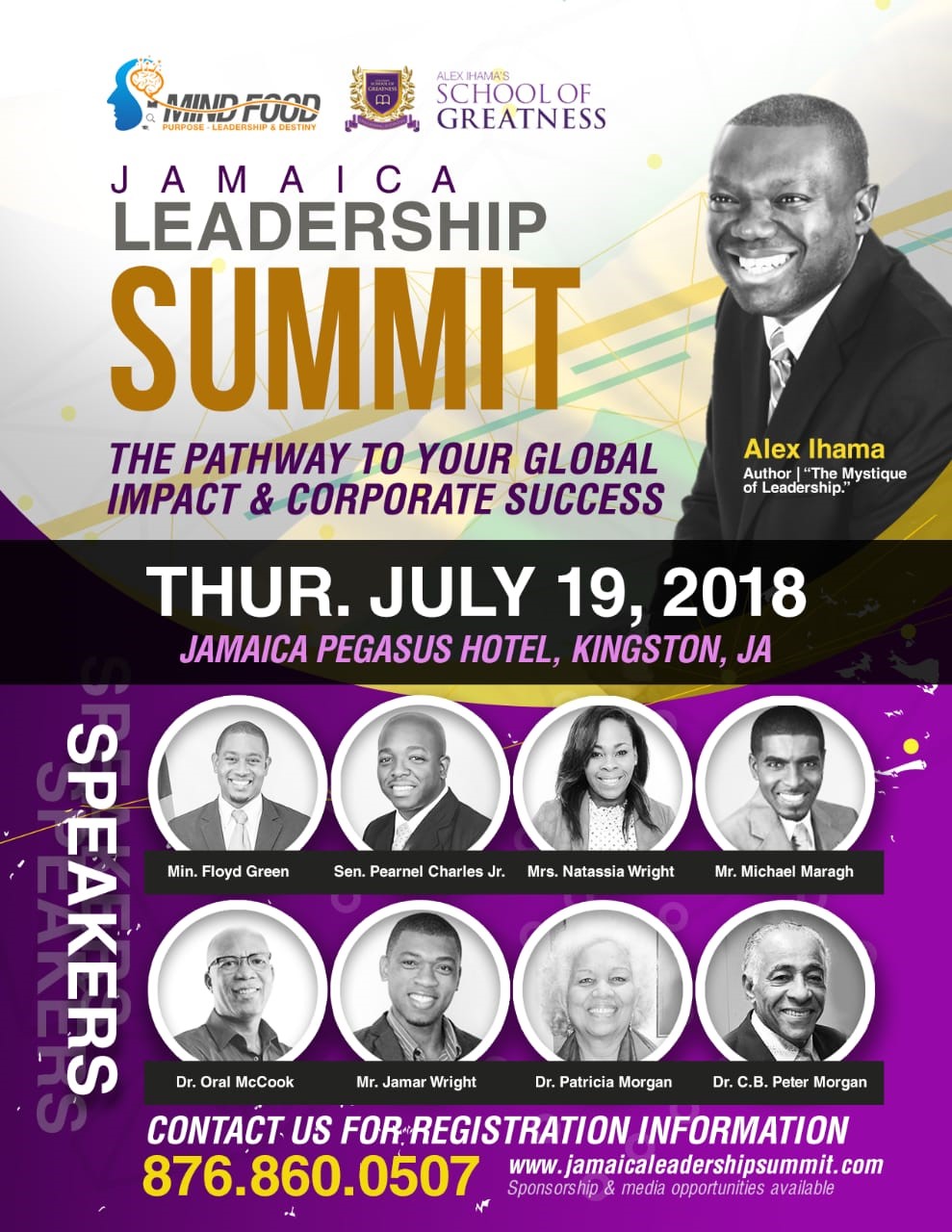 This is a one-day inspirational and educational event that will bring together hundreds of leaders and entrepreneurs from all walks of life to learn from an exclusive team of honorable national and international speakers and panelists. The agenda is jam-packed with exciting activities, from welcome messages from top government officials and prominent personalities to panel of discussions on topics to empower you for personal success, business growth, and national transformation.
THE PURPOSE
The purpose is to bring together politicians, civil servants, executives, directors, managers, supervisors, professors, entrepreneurs, teachers, bishops, pastors, and others who thirst and hunger for intensive training, coaching, empowerment, and inspiration in the art of leadership and strategic management.
Participants will be equipped and empowered to successfully achieve personal development, corporate success, national transformation and global influence through a series of inspiring activities that are intellectually stimulating, economically empowering, and spiritually therapeutic.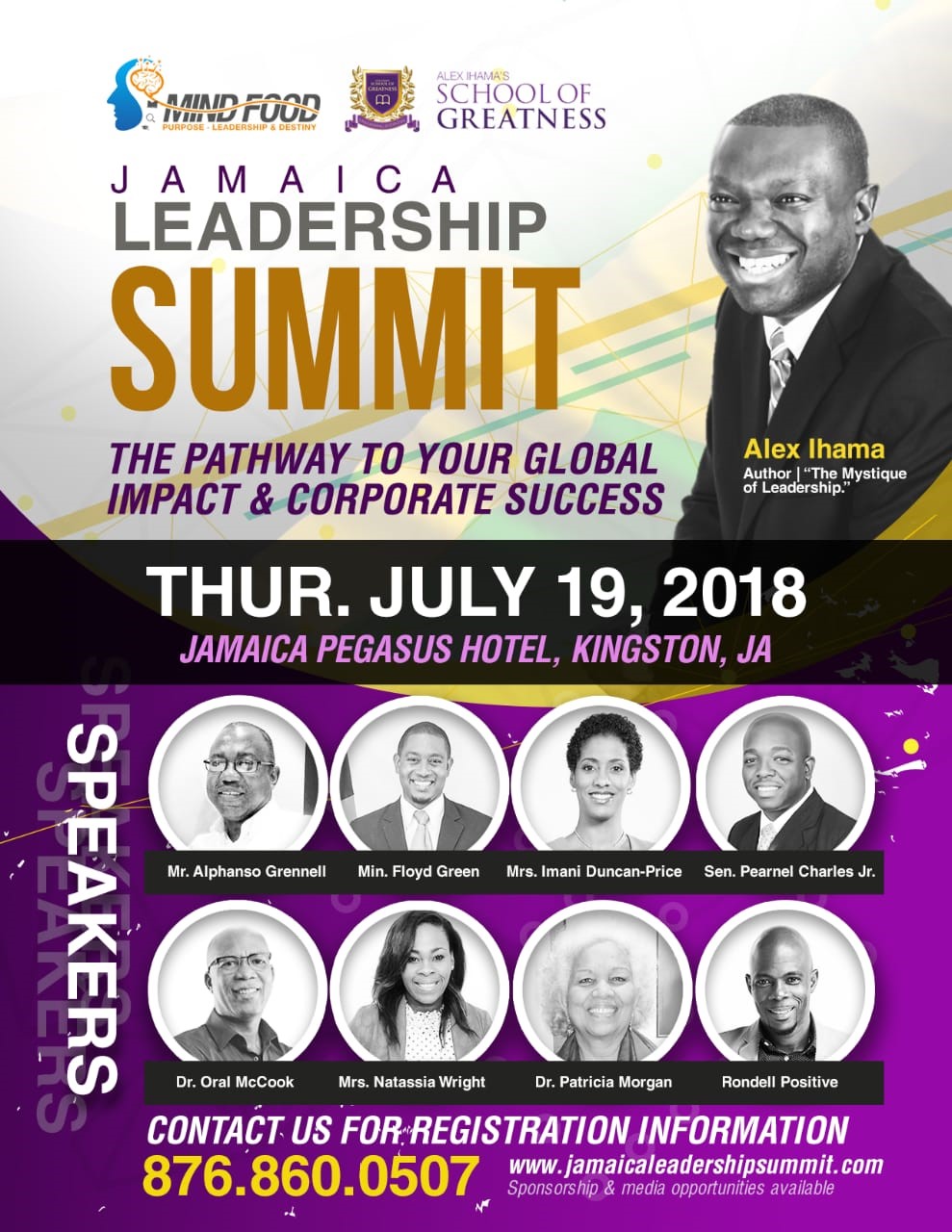 THE PEOPLE
The target audience is the top leaders in the political, civil, corporate, religious, and academic arenas, as well as their second and third level directors, managers and supervisors, and participation is often by exclusive invitation to selected leaders in the government, corporations, universities, and churches. This ensures an even level of people who are intellectually minded and spiritually motivated, thus enabling strong connections, productive discussions and effective networking among the participants. We only have few tickets available for individual participants, so ensure to get yours now and for your team and associates too!
THE PROGRAM
This training program is made up of carefully selected transformational topics on leadership effectiveness, strategic management, organizational behavior, social responsibility and other topics that are usually taught in reputable business schools and MBA programs. This is why we issue a certificate of completion to all participants. The curriculum for the summit, which will be covered through inspiring keynotes, intensive workshops, a panel of discussions and executive forums, include some of the following:
1. The Strategic Mindset of Global Entrepreneurs
2. Leadership vs. Authority: The Battle for Influence
3. Management Information System (MIS) for Profitable Growth
4. The Power of Technology & Digital Strategy in Corporate Success
5. How to Secure Venture Capital for Entrepreneurship
6. Investment as a Tool for Generational Wealth & National Prosperity
7. Real Estate as a Vehicle for Personal and National Prosperity
8. Building an Effective Process for Attracting & Retaining Talents
9. The Seven Organic Laws of Exceptional Leadership
10. The Framework for Effective Work & Life Balance
11. The Power of Philanthropy: The Link between Business & Charity
12. Building a Productive Corporate Culture for Service Excellence
13. How to Build a Winning Team for Brand Awareness
14. The Will to Win: The Habits and Mechanics of Peak Performance
15. The Values and Virtues of Leadership and Stewardship
16. Strategic Management Principles for Corporate Success
17. The Critical Role of Diplomacy in Executive Leadership
THE PRESENTERS
We take immense pride in our line up exceptionally gifted presenters who are qualified educationally and capable experientially to facilitate executive programs in reputable business schools. They are seasoned enough in strategic thinking and presentations to provoke the thoughts of participants while adding value even to the most learned ones. In addition to our fine lineup of international speakers, trainers, and coaches, we are expecting special guests of honour and political, corporate, community and religious dignitaries from Jamaica and across the Caribbean.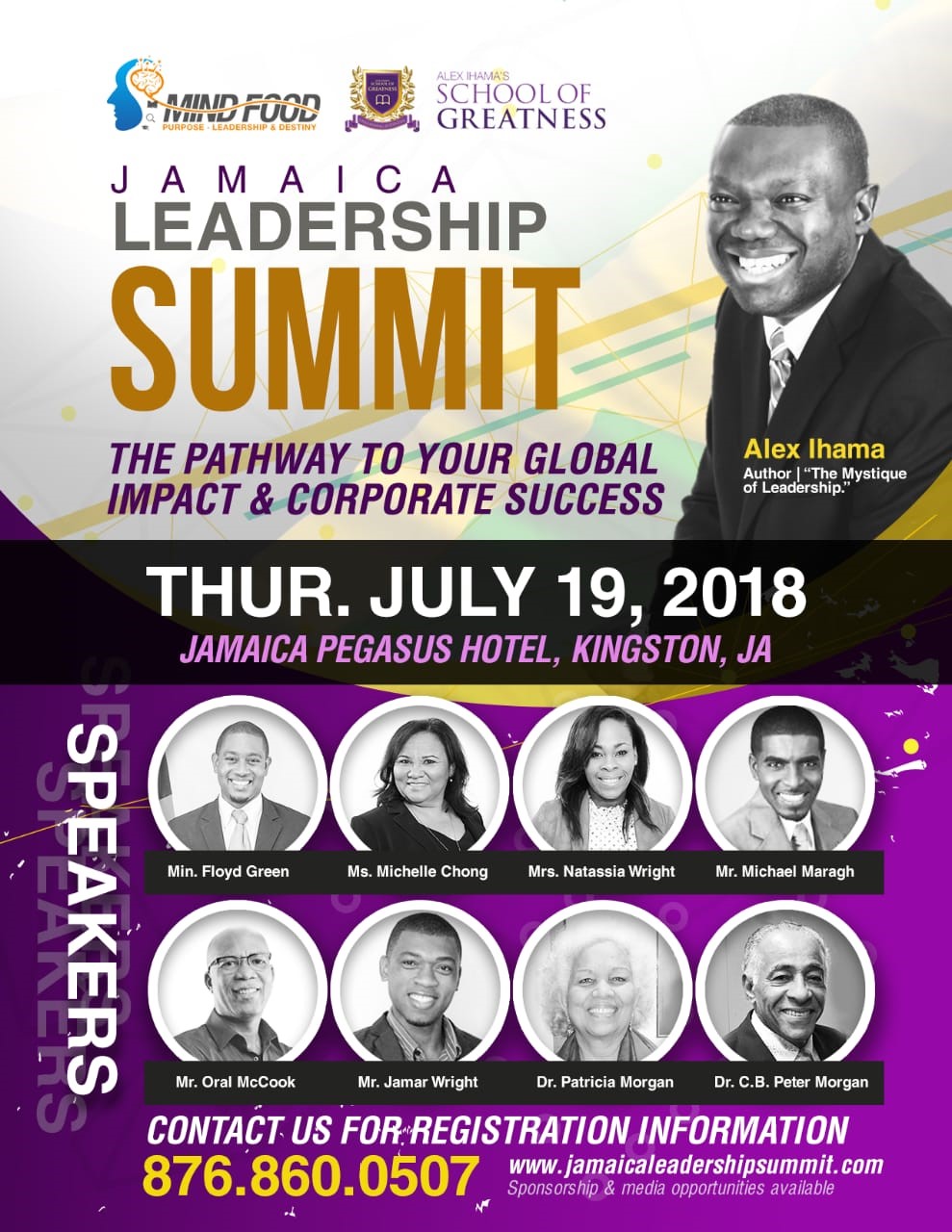 THE PRICE
Considering the depth of knowledge that will be disseminated at the summit, coupled with the access to an exclusive group of global national and international experts and influencers and the business opportunities participants will get at the summit, the value of such a program is $497 USD. However, we have made affordable ticket types are available and discounted for different groups and options.
While a credit card through Eventbrite is our most preferred method of payment, cheques made be made payable to Mind Food International and mailed to Lot 384, 6 West Greater Portmore, St. Catherine, Jamaica. You may also facilitate a bank transfer to JN Bank, New Kingston Branch, Account #209-431-9677. Please note that registration is not complete until payment is received.
In the words of Alex Ihama, "Since gaining independence in 1962, Jamaica has always assumed a leadership role in regional affairs. But as globalization expands, coupled with the gradual rise of daunting ideologies like protectionism and populism, there is no better time than now to equip and empower those in positions of authority with innovative strategies that would enable Jamaica to retain and even expand on that leadership role globally. Indeed, the future belongs to those who are in the constant pursuit of knowledge, persistent desire for wisdom and an unwavering commitment to service and excellence."
For more information, contact Natassia Wright at +1-876-860-0507 or send an email to jamaicaleadershipsummit@gmail.com
– Alex Ihama, Author, The Mystique of Leadership.