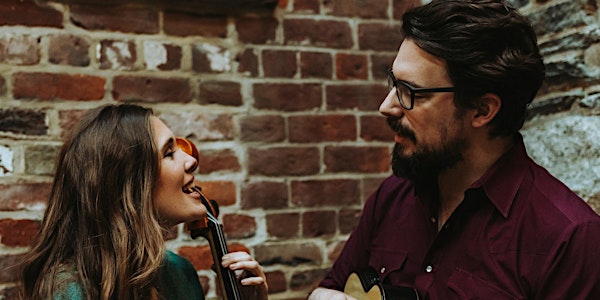 James Hill, ukulele & Anne Janelle, cello
Award-winning ukelele-cello duo James Hill and Anne Janelle will present an exciting programme including original material
When and where
Location
Rose Gellert Hall, Langley Community Music School 4899 207 Street Langley, BC V3A 2E4 Canada
About this event
Ukulele virtuoso, native of Langley and LCMS alumnus, James Hill "possibly the best ukulele player in the world" (Waikato Times) – and Anne Janelle – "a cellist of true beauty" (Ottawa Citizen) will present an exciting afternoon including original material from their recent projects and programmes. The award-winning, singer-songwriter-ukulele-cello duo will dazzle and delight!
The concert will open with an informal conversation between LCMS' Artistic Director Elizabeth Bergmann and the artists, followed by complimentary coffee, tea and refreshments before the performance. The performance will take place in the Rose Gellert Hall and will last approximately 60 min, with no intermission.
Commentary & Coffee – 2:30pm, Concert – 3:15pm
Subscribe to the Season and Save!
Concerts Café Classico Series
Subscription (6 concerts): Adult $112 / Senior $102 / Students $59
Flex Pass (4 concerts of your choice): Adult $79 | Senior $72
Single Tickets: Adult $22 / Senior $20 / Student $10
Health and Safety
Please note that the concert will comply with any public health guidelines in place at the time of the concert. If it is necessary to cancel a concert, full refunds for that concert will be given.
Order Today!
If you have any questions, please call the Box Office at 604-534-2848 or visit our concert listings at LangleyMusic.com: https://langleymusic.com/concert-series/
Be the first to hear about upcoming concerts and events!
Like us on Facebook: https://www.facebook.com/langleymusic and sign up for our Monthly Newsletter here.