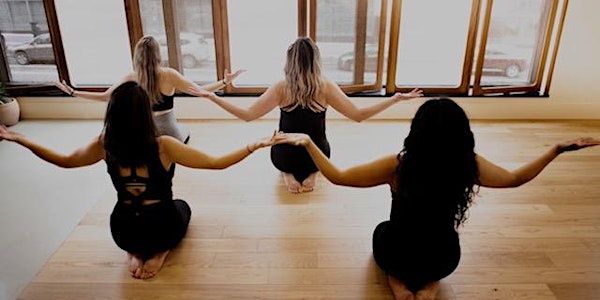 January VIBRATE HIGHER Movement Series x lululemon 14th St
When and where
Location
lululemon 14th Street 1925 14th St NW Washington, DC 20009
Description
Move, sweat, and make noise as a tool to release what is no longer serving you.
Sweat and release through a guided practice of yoga and kinesthetics (burpees, jumping jacks, and squats) to music with heavy beats. Each intentionally chosen song brings a different movement, inspired by each of the seven chakras, to cultivate energetic release for your mind, body and spirit. Repeated movements allow you to bring physical release, and close your eyes and focus within to bring emotional release. Find your place of discomfort – feel it, observe it, and send energy to heal it. Let go and create space for what's next.
Why VIBRATE HIGHER?
Everything has an energy, a vibration. Love, joy, peace and enlightenment have higher vibrational energies than shame, guilt, apathy and fear. To "vibrate higher" means to tap into your inner power, unleash it and open yourself to living your best life. Through movement, meditation, breath, energy work and personal development practices, you can release those things you're holding onto that are not serving you, and tap into your power within to direct energy towards your goals.
Join lululemon 14th Street each Saturday morning for a 50-minute class.
A limited number of mats will be available; we recommend bringing your own. Please arrive 15 minutes early for check-in and set-up. Pre-registration through Eventbrite is highly encouraged, but does not guarantee your spot in class. In efforts to value your time and ensure safety for all, no late arrivals will be admitted.
Class is complimentary as are post-class treats.
PLEASE NOTE: THERE WILL BE NO CLASS SATURDAY, JANUARY 11 DUE TO STORE MAINTENANCE.