Description
This screening is part of Japan Foundation Toronto's DARK & OCCULT Films From Japan series.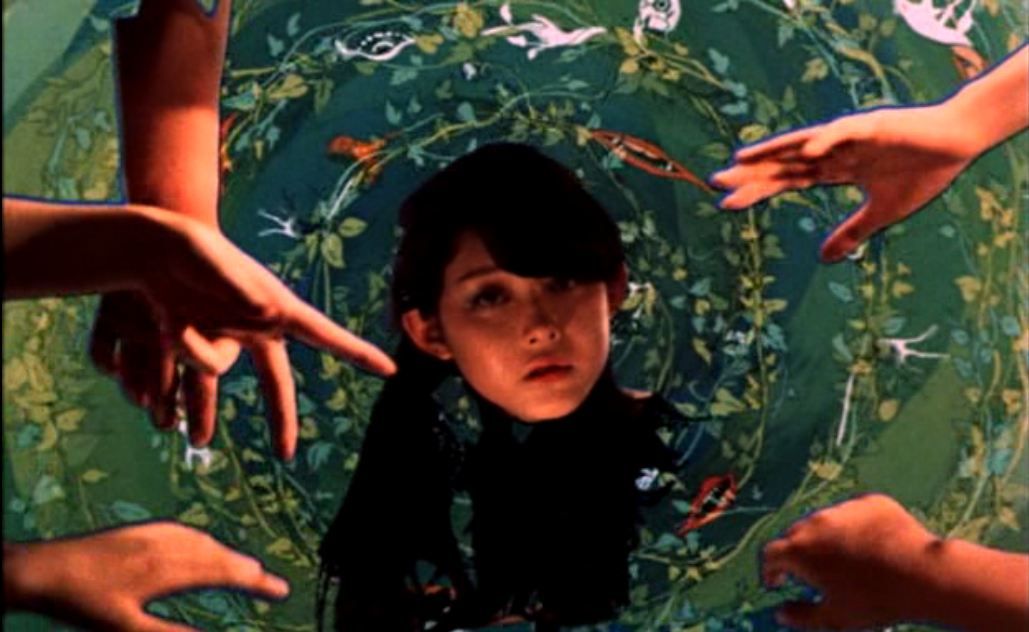 About the film
Hausu
JAPAN 1977 88min. 14A
Directed by Nobuhiko Obayashi
Starring Kimiko Ikegami, Miki Jinbo, Kumiko Ohba
How to describe Nobuhiko Obayashi's indescribable 1977 movie House (Hausu)? As a psychedelic ghost tale? A stream-of-consciousness bedtime story? An episode of Scooby-Doo as directed by Mario Bava? Any of the above will do for this hallucinatory head trip about a schoolgirl who travels with six classmates to her ailing aunt's creaky country home and comes face-to-face with evil spirits, a demonic house cat, a bloodthirsty piano, and other ghoulish visions, all realized by Obayashi via mattes, animation, and collage effects. Equally absurd and nightmarish, House might have been beamed to Earth from some other planet.
This screening is a companion to a lecture, CONNECTION & CATASTROPHE: Media Theory and the Occult Film Boom in Japan, being held at the Japan Foundation Toronto on November 21.
This screening is sponsored by Japan Foundation Toronto. We are grateful for their generosity.

Organizer of Japan Foundation Presents: HAUSU (1977)
The recently renovated Revue Cinema is Toronto's premier not-for-profit community cinema. We offer great second-run Hollywood fare, insightful programming like our Silent Revue series — where classics from the silent era are accompanied on live piano — Food in Film, Designing the Movies, annual galas, retrospectives & numerous other community offerings. The Revue opened in 1912, making it the oldest operating cinema in Toronto. Support us by becoming a member & enjoy great perks throughout the entire year!