About this Event
Those who attended Brownman Ali's FIVE WEEKS FOR MILES Series will remember Adrean as the dynamic piano player for Week 1 : "Young Miles" - The Bird Years!
Considered one of Canada's most distinct voices on piano, he is in high demand as a sideman as the current touring pianist for saxophone legend Ernie Watts, Chicago trumpet icon Brad Goode, Ernesto Cervini's Turboprop, Johnny Griffith Quintet, Heather Bambrick, Marito Marques, Violinist Drew Jurecka, Kiki Misumi, Tim Shia's 'The Worst Pop Band Ever', the Bob Brough Quartet, Brownman Ali, Avery Raquel, and the Darcy Hepner Big Band. Adrean also works regularly with his wife, vocalist Sophia Perlman.
As a leader Adrean has released four album, his second album 'Ricochet' was nominated for a 2011 JUNO award for best contemporary jazz recording, while his most recent release Blued Dharma on GB Records earned him a 2019 Louis Applebaum Composers Award nomination.
As an educator Adrean is currently on the faculties of Mohawk College and Humber College where he teaches contemporary piano, ensembles and improvisation. He has also served on the faculty of York University. Adrean has been a contributing writer to piano guru Larry Fine's publication "The Piano Book", the world's foremost publication on all things piano. Adrean has also been a performer and panelist at the 63rd, 67th, 69th and 70th annual
Conference on World Affairs in Boulder Colorado. Adrean is endorsed by Shigeru Kawaipianos.
"...Farrugia proves himself to be one of the current scene's most imaginative pianists."
- Nic Jones, AllAboutJazz.com
"... clearly intuitive music-making on the highest order."
- Lynn Bayley, Art Music Lounge, Cincinnati
"Pianist Adrean Farrugia's disc reflects an expansive musical vision and the talent and craft to combine elements
from a range of influences"
- Peter Hum, The Ottawa Citizen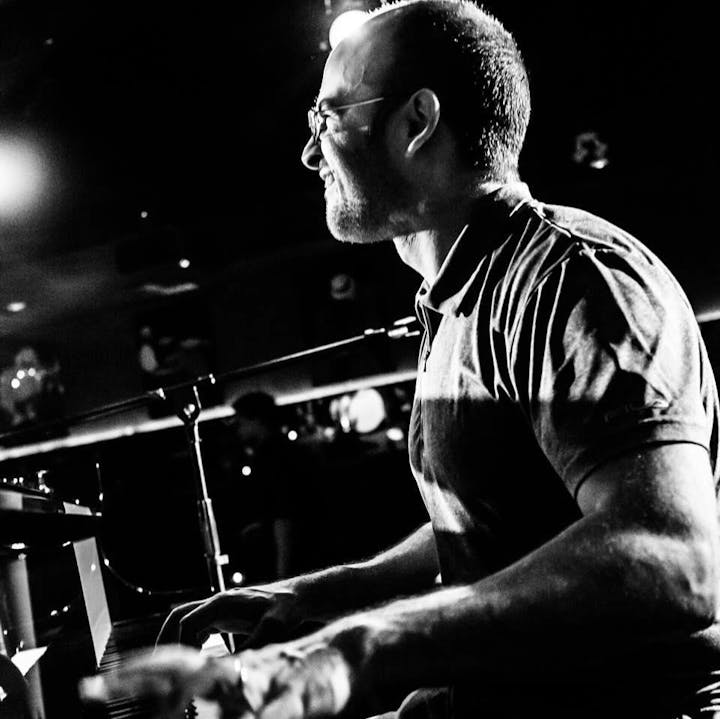 Tickets can be purchased at the door for $20