About this Event
Sat-May-25: JEFF KING TRIO
:: Jeff King - tenor sax
:: Kieran Overs - acoustic bass
:: Chris Wallace - drums
TWH Social is proud to continue it's new JAZZ AFTER DARK Saturday night jazz series with JUNO Award winning saxophonist JEFF KING -- who brings a hard-swinging trio featuring jazz luminaries Kieran Overs and Chris Wallace to this week's series!
JUNO award winning musician Jeff King is a highly in-demand Toronto-based saxophonist that, for the past 25 years, has performed all over Canada, the U.S., and internationally. Along with running his own band, he has performed and recorded with the likes of Paquito D' Rivera, Paul Shaffer, Tony Bennett, Randy Brecker, Lonnie Smith, Horacio "El Negro" Hernandez, Changuito, Jeff Healey, Joey DeFrancesco, Lorne Lofsky, Hilario Duran, Gino Vanelli, Wayne Newton, Jackie Richardson, Paul Anka, David Braid, Terry Clarke, John Riley, Keiran Overs, Bernie Senensky, Rich Brown, Alexis Baro, Robi Botos, Doug Riley, Archie Alleyne, Brownman Ali's Cruzao Grupo Monstruoso and a wide assortment of those in the Canadian jazz scene. He is also a regular guest saxophonist with the National Arts Centre Orchestra. He has recorded three albums of his own and is currently the leader of his new band "Catalyst", featuring Luis Deniz, Ted Quinlan, Rich Brown and Mark Kelso. Jeff is a D'Addario/Rico and P. Mauriat Saxophones endorsed artist.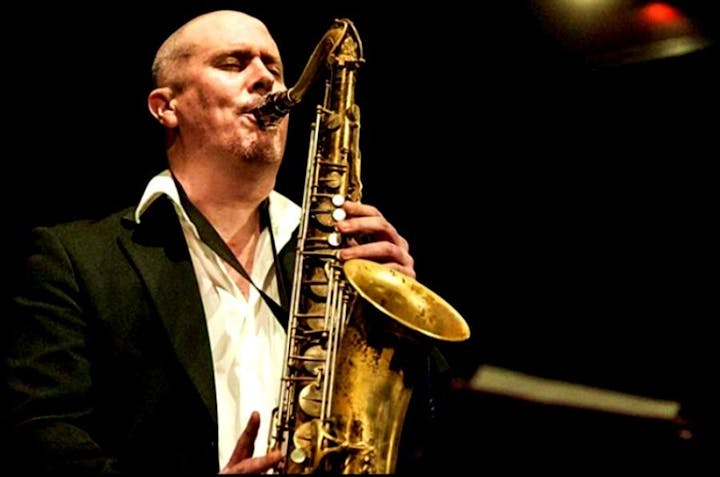 "... swing, an expansive jazz vocabulary and free improvisation lead to a whole new manifestation... King's debut CD is seductive, and heralds his coming as a top-notch musician."
- All About Jazz
Check out the Jeff King on YouTube :
https://www.youtube.com/channel/UCBnv8eM8FBjNizYhiA2CgMg