Event Information
Location
Beach United Church
140 Wineva Avenue
Toronto, ON M4E 2T4
Canada
Join us for Jazz and Reflection featuring Laura Robinson, Paul Novotny, Ewen Farncombe performing a Springtime tribute to Joni Mitchell.
About this event
Come enjoy some familiar songs with amazingly talented musicians. Springtime with Joni: A Tribute to Joni MItchell.
Laura Robinson is a true "multi-passionate creative." In her mid-twenties this talented singer/songwriter, actress, producer, and inventor created the hilarious board game, "Balderdash," bringing fun and laughter to people all over the world. Laura was nominated for an Emmy in 2019 for "Celebrity Name Game," the television game show she co-created with Courtney Cox. To her credit Robinson has had a successful career as an actress in Toronto and Los Angeles with many films, and TV roles on "Cheers" and "Frasier," but music is Laura's true passion. She grew up in a musical household, singing great songs from Sinatra to Joni Mitchell, to whom she bears an uncanny resemblance. Laura is a gifted songwriter and guitarist and her Christmas song, "Let's Stay Home for Christmas" was first finalist in the prestigious 2019 "UK Songwriting Contest." Laura is heading into the studio in spring of 2022 to record her upcoming album, "What Else but Love".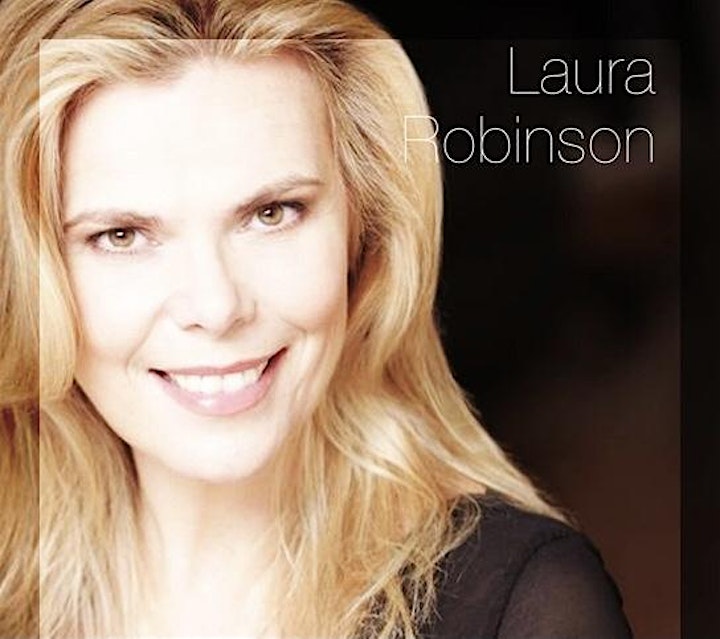 Canadian bassist, composer and educator, Apple music and Spotify artist, Paul Novotny has performed with iconic international jazz musicians Cedar Walton, Geoff Keezer, Junior Mance, and Kenny Wheeler. Novotny played on the award winning Cuphead video game soundtrack (over 6 million sales by 2020) and has received multiple Juno nominations. He produced Joe Sealy's Juno winning recording Africville Suite and Carol Welsman's Juno nominated recording Lucky to be Me. As a screen media composer, he composed the 2001 orchestral theme for CBC's The National (over 1 million nightly viewers), George Stroumboulopoulos—The Hour, and CBC—News Now. Novotny is an elected board member in the Screen Composers Guild of Canada (SCGC) and has advocated as an expert witness for Canadian copyright reform to Heritage and INDU standing committees. In 2017-18 he completed an MA in music composition, and with support of Canada Council, then authored a case study on the making of his duo recording Look Ahead (with Oscar Peterson protégé Robi Botos) in high definition 5.1 surround sound. It was published in the peer reviewed Art of Record Production journal "JARP" (Stockholm). Paul is now a PhD candidate at York University (musicology-music production and technology), specializing in immersive spatial audio—Dolby Atmos.
Ewen Farncombe is a Juno nominated pianist and composer based out of Toronto and has been a professional on the scene there for nearly a decade. Having played on various recordings and with numerous bands, he has earned his reputation as a highly skilled musician. While attending Humber College degree program in music performance, he received several prestigious awards, including the Hnatyshyn Foundation Oscar Peterson award. While jazz is Ewen's passion, he is a versatile player and is known to play many genres of music.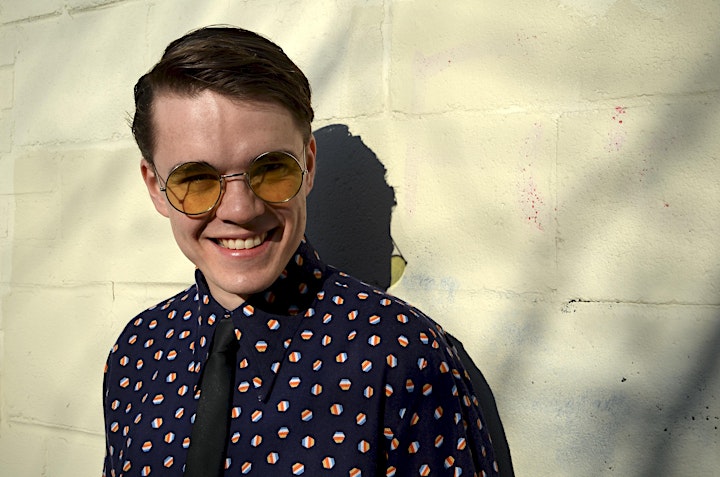 The tickets are by donation, with a $25 suggested amount per person.
Beach United Church is committed to ensuring the health and safety of all who use the space. To that end we require all attendees eligible for vaccination provide proof of full vaccination and supporting photo ID before attending events in person to minimize risk to self and others. Additionally, the church continues to support and endorse measures recommended to prevent the spread of COVID-19 and its variants. This includes wearing masks inside and frequent cleaning and disinfecting.
Another Option - Videolink
We recognize that not all people may be comfortable with or able to attend this performance in person. For those wishing to attend online with a video link please go to: https://www.eventbrite.ca/e/jazz-reflection-online-laura-robinson-ewen-farncombe-paul-novotny-tickets-304746463877
This event is a fundraiser for Beach United Church. Donations received for this event will support the artists and weekly volunteer-run food programs held through the church. Please be generous.
Date and time
Location
Beach United Church
140 Wineva Avenue
Toronto, ON M4E 2T4
Canada