Location
Brackendale Art Gallery
41950 Government Road
Squamish, BC V0N 1H0
Canada
Refund policy
Contact the organizer to request a refund.
Eventbrite's fee is nonrefundable.
Indie rock cool kids take the stage at the BAG!
About this event
If one was to analyze the DNA of Jesse Northey music, its double helix might look an awful lot like a sharp insider's take on the world of capital "P" pop songcraft. A decade and change into his career, Northey has long established his own voice as a songwriter, but the music palpably pulses with inspiration from the decades' worth of tune-smiths that have come before him. In tandem with lyrics that explore the myriad ways in which we need to dismantle the artifice of masculinity, societal norms, and creativity-sapping careerist ambitions, this is music firmly rooted in the classics, but cut with a clear-eyed contemporary viewpoint.
On his new album Onion Knight, Northey presents a widescreen distillation of these influences, brought to life with exceptional warmth and attention to detail by ace producer Thomas D'Arcy (The Sheepdogs, NOBRO, Yukon Blonde) at Taurus Studios in Toronto. The drums are lush and up front, the bass melodic and McCartney-esque, and the songs are driven by piano, vintage keyboards, and shimmering synths. All of these elements readily bring to mind titans of song such as Elliott Smith, Harry Nilsson, Aimee Mann, and Spoon, as well as contemporaries such as Chris Cohen and Andy Shauf.
None of this should should come as a surprise, however, as Northey has maintained a parallel career behind the curtains of the music world. His work as an engineer and producer has afforded him plenty of time to hone his studio skills, and his place on the High Priestess Publishing roster has led to songs appearing in far flung places such as the Amazon's documentary on Pete Buttigieig, former Indiana Mayor turned presidential candidate. As the leader of Jesse & The Dandelions, he has shared stages with Hollerado, Said the Whale, and July Talk, and toured extensively in Japan. And since 2020, he's been the man behind
Victory Pool, a record label and management company, helping to shepherd an impressive variety of acts such as Witch Prophet, The Deep Dark Woods, Marlaena Moore, Ghost Woman and Ombiigizi.
"Onions are associated with crying," Northey says. "I wanted to conjure an imagery that confronts the stoic heroism associated with masculinity and take a jab at it." And he's done just that: the feel of Onion Knight is classic but also urgent, tackling modern anxieties and buffered by a warm, rich psychedelia that is inviting as it is pristine.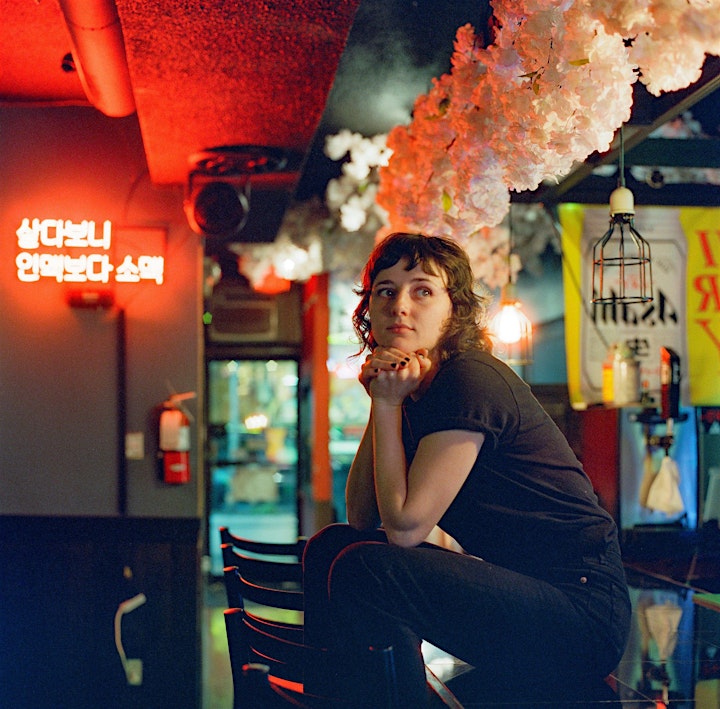 Knee-deep in the 21st Century, when autotune has overridden the wail of the wah-wah pedal and the tactile splendor of a 45 has been replaced by the non-entity of a digital streaming service, Toronto-based singer-songwriter Chloë Doucet seems to have been hand-selected by the ghost of George Harrison to reinvigorate the classic notion of guitar-driven rock & roll. While what we now refer to as "classic rock" tends to feel plodding and steeped in nostalgia, Doucet's incandescent vocals, scrappy guitar riffs and meditative, often whimsical lyrics look toward a fresh & rebellious future while simultaneously paying homage to her beloved lo-fi past.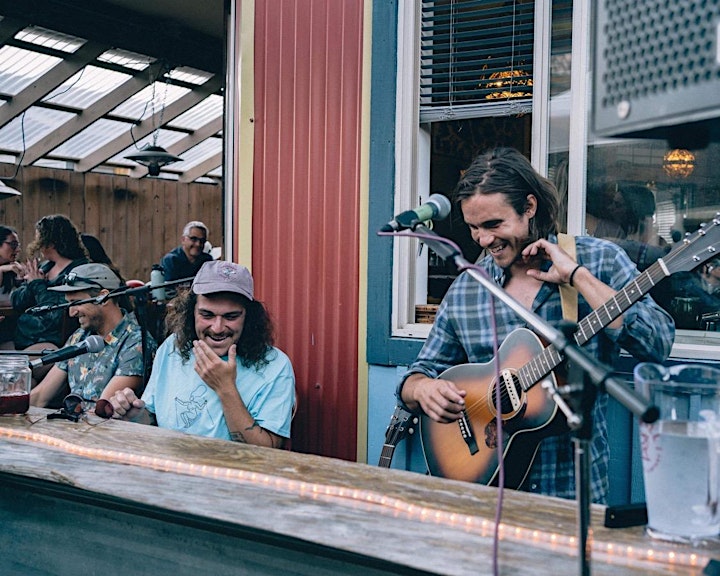 Out East are an indie pop duo based in Squamish, British Columbia. Members include Jon Allan and Adam Ravalia. Originally from the east coast of Canada, these two best buds found themselves in the same BC town a long way from home and decided to start creating unique, groovy, and emotive dream pop music. To date they have released two EPs: their debut record in the summer of 2020 entitled He's, and more recently an EP entitled By The Ocean released in the summer of 2021. Jon and Adam are particularly proud of their most recent release in which they channeled the vast array of emotions associated with being so far away from home. During the pandemic and through a rollercoaster ride of emotion, writing and recording By The Ocean allowed the guys to remain grounded and tethered despite the tumultuous nature of the world around them.