Refund policy
Contact the organizer to request a refund.
Eventbrite's fee is nonrefundable.
Job Application and Salary Negotiation - Know Your Worth
About this event
Meeting Details:
As immigrant and international women in science, we are highly skilled professionals who bring an arsenal of international knowledge to Canada. However, we often lack the ways to demonstrate our skills and accomplishments when applying for a job or during an interview. Furthermore, being in a new cultural environment is an added challenge for international women in STEM, which worsens the situation for many immigrants in Canada.
Do you feel the same? If so, join our March webinar in an open conversation with one of the Top Job Experts to follow on LinkedIn, Sweta Regmi, on how to succeed as an immigrant when applying for jobs and negotiating your salary in Canada!
The link to connect to the event will be sent to participants 1 day prior the event.
Special Guest: Sweta Regmi
Sweta Regmi (Founder & CEO of Teachndo) is a seasoned leader, with experience of more than 18 years from the corporate and non-profit world (CIBC, ING DIRECT, TANGERINE Bank- now owned by Scotia, TD, and YMCA). Sweta got laid off after working in a leadership role for more than a decade. She had knowledge from the hiring world but found the gap in hiring industries as a job seeker.
The journey of job searching was much painful than she thought. Job searching got challenging when Sweta moved to a different city, where she had no networks. She had to build her networks from scratch. She developed her own Job Search Strategy and tested out strategies, secured multiple interviews & offers. She even ended up negotiating on multiple offers before finding another leadership role within a top bank.
Eventually, Sweta resigned from her leadership role to make an impact on the Jobseeker's lives. She enjoys teaching 1:1 live Online Job Search Strategy to Career Professionals and Newcomers to Canada at Teachndo.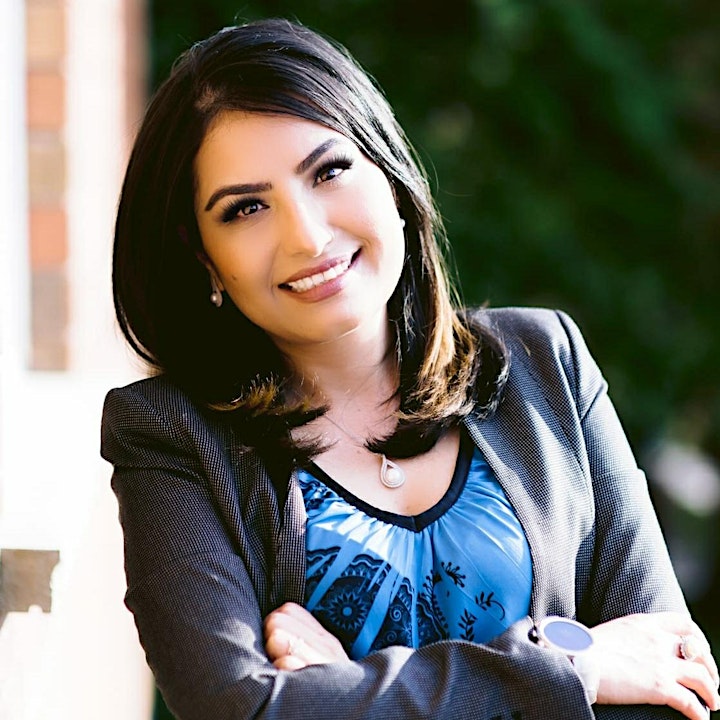 Who can attend:
This event will be primarily tailored to immigrant or international womxn from a STEM background in Canada. We welcome everyone interested in respectfully participating in our events to join us.
Facilitator: Nicole Orsi Barioni, PhD.
Nicole was born in Brazil, but her passion for neurosciences pushed her outside the borders of her own country to seek a wider view in research. She completed a bachelor's degree in health sciences at the State University of Sao Paulo (Brazil) and Porto University (Portugal) and a Master's degree in Anatomy and Biology of Systems at the State University of Sao Paulo (Brazil) with research visits to the Institute of Neuroscience of Castilla y Leon (Spain).
Currently, she is a PhD candidate at the Hotchkiss Brain Institute in the University of Calgary and have recently visited Showa University (Japan) to develop part of her project. Her research interests lie on the various aspects of neuroscience, from subcellular circuits to systems and physiology. Her current project explores sympathetic and respiratory centers in the spinal cord with potential to free spinal cord injury patients from breathing machines.
In 2019 she was invited to Join IWS Network and co-found the Calgary node. During the time she have been contributing to IWS Network she met several other women who, like herself, left their countries for science and came to Canada carrying an enriched cultural background with an arsenal of international knowledge. She is now member of the IWS national board and the co-chair of the communications and marketing committee.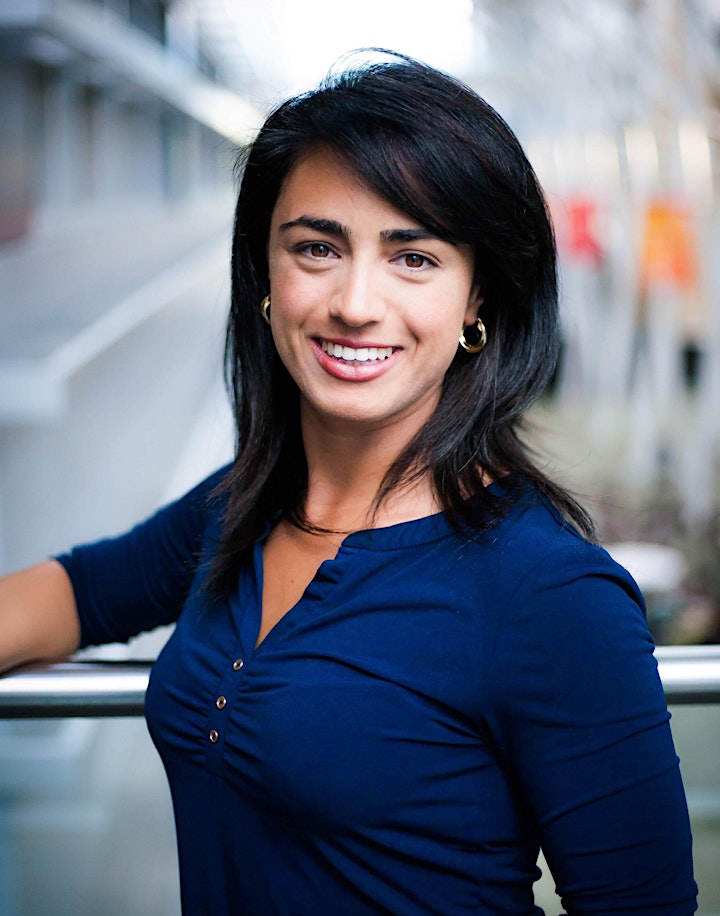 Facilitator: Betelhem (Betty) Kassa MSc.
Betty was Born in Ethiopia and raised in the Netherlands. After finishing her BSc at the VU University in Amsterdam, she was yearning to do her MSc abroad. She received a scholarship to study at the biotechnology campus of the INRS in Laval, where she completed her MSc in experimental health sciences in 2019. The campus was intimate and small, but remarkably diverse. There, she learned to communicate and collaborate with people from different backgrounds.
After graduating, she held different jobs in customer service and inventory control. These jobs enhanced her skills in communication and administration. Currently, Betty is working as a research assistant at McGill university's civil engineering department.
She is passionate about uniting forces with international and immigrant women in STEM. She aspires to contribute in ways that will connect the individual members and the leaders of IWS even more, where they can empower each other the best way possible.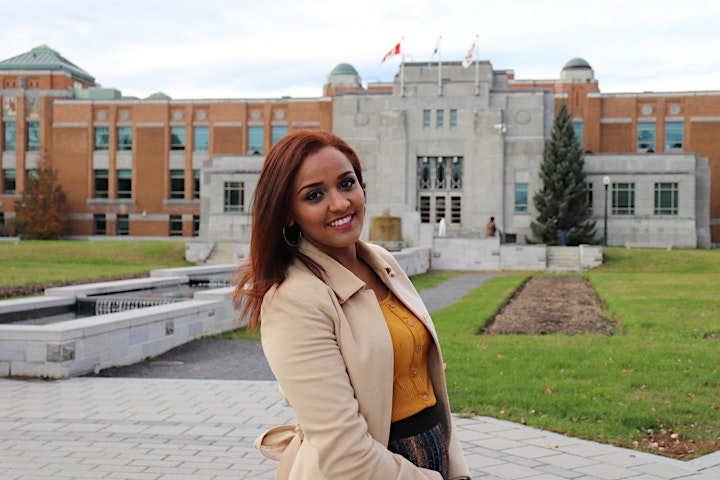 Participant Agreement:
Mutual respect for individual perspectives.
Listen with generosity and empathy.
Contribute ideas, resources, and experiences.
Confidentiality for any details shared during the meeting.
Hold the space for each participant to share.
"What sets us apart as a consultant is a level of one on one customized support you receive from us. We become your partner, guiding you through how to find job leads, market you within our networks so that you land a dream job. Our coaching is customized as per job seeker's need & their willingness to reach full potential. We don't believe in "one size fits all". Why us– Teachndo was born with sympathy & empathy for job seekers. Job seekers could do everything right but that one thing they overlook could cost them their future. Our team has been helping build job seeker's future within the community for years. Check our services."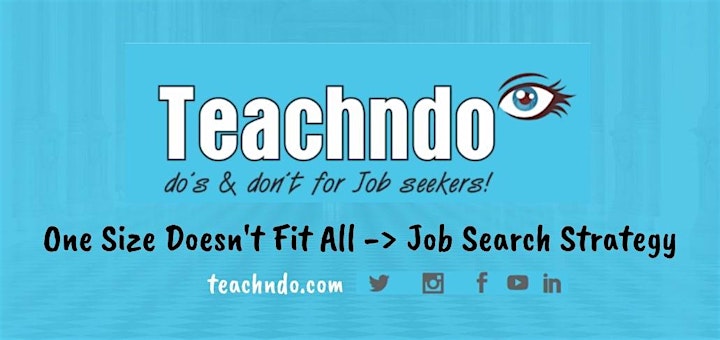 About IWS Network
Immigrant and International Women in Science (IWS Network) is a grassroots organization which has a growing social impact network with chapters across Canada.
Established in 2018, our vision is to build a collaborative environment for immigrant and international womxn in STEM fields that promotes equity, diversity and inclusion in Canada.
We hold monthly meetings facilitated by committed volunteer IWS leaders on various opportunities and challenges unique to womxn from culturally diverse backgrounds.
As a completely self-funded organization, we invite you to support our continued operations by kindly donating when registering. We highly appreciate every dollar contributed!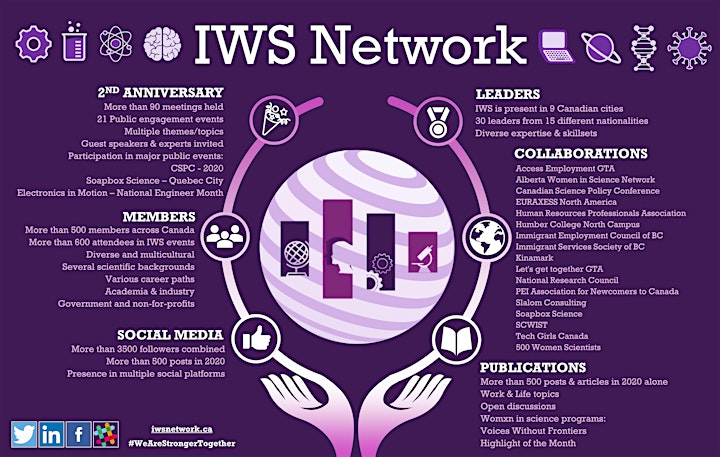 Consent for photos, videos and other recordings:
By registering and attending this event, you consent to be photographed, filmed and/or otherwise recorded. Your attendance of this event constitutes your consent to such photography, filming and/or recording and to any use, in any and all media throughout the universe in perpetuity, of your appearance, voice and name for any purpose whatsoever in connection with the organization presently entitled: Immigrant and International Women in Science. By registering, you also understand that all photography, filming and/or recording will be done in reliance on this consent given by you by attending this event.
Please get in touch with one of your local city leaders if you would like to abstain from any recording.
Note:
Signing up for an event automatically subscribes you to our mailing list. To stop getting monthly updates on our events via email, please contact your IWS city chapter leader.
For more information visit: https://iwsnetwork.ca/