Description
This engaging opportunity will allow for you to check out a series of job postings, have your resume reviewed while having employmnet resources and information at your finger tips.
You will recieve:
a chance to view over 50 job postings
speak with a job developer
resume critique
exposure to resource and infromation we have to offer in order to get your desired job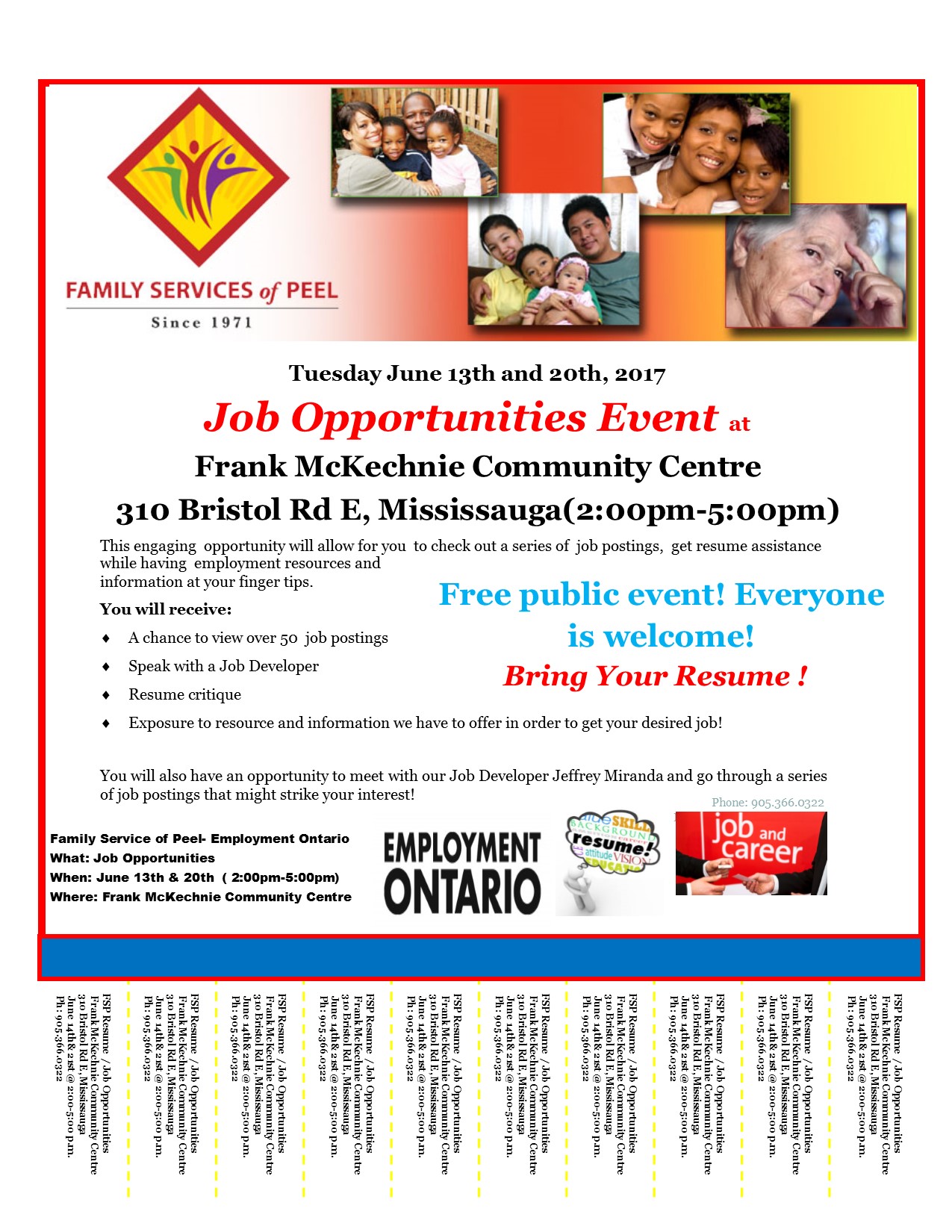 Are you between the ages of 15-29 and looking for a job?
Youth Job Link program (YJL) is a government funded program to assist youth ages 15-29 in finding employment. There is NO fee in joining this program, when registered you will receive one on one assistance with your job search including;
future Job Fair notifications
resume assisstance
mock interview preparation
access to our employment workshops (Resume & Cover letter, Interviewing Techniques, Apprenticeship Overview, Tutorial to Linkedin, and Job search Strategies).
If these services are of interest to you, or if you would like more information please join us Tuesday June 20th at the Frank McKenchnie Community Centre from 2-5 pm to register. Don't forget to bring a copy of your resume, a government photo ID and proof of your Social Insurance Number. (If you are under the age of 16 you would need a guardian to sign the form as well)