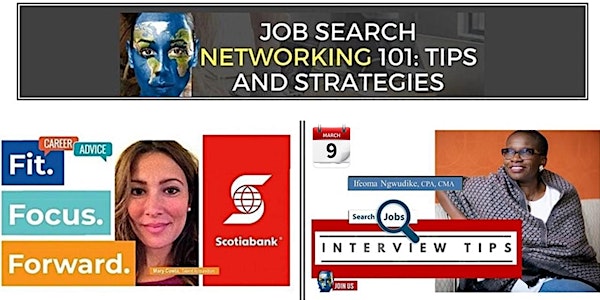 Job Search Networking: Tips for Job Seekers
Location
Video Conferencing
Zoom Video Conferencing
Toronto, ON M5B 2L7
Canada
Networking is the FASTEST way to find a job for most job seekers.
About this event
Networking is the FASTEST way to find a job for most job seekers.
Effective job search networking lets you "skip the line" when applying for jobs and get interviews quickly.
And the interviews are often easier, too! When you're introduced to a company through your network, they'll trust you more and you'll already start the interview with an advantage. So you won't even need to have the best interview answers to get the job if you were recommended by a mutual connection.
In this event, you're going to learn all the benefits of networking for job seekers, and 8 job search networking tips to help you get started.
Agenda, Speakers - Job Influencers Mary Costa, Talent Acquisition, Scotia Bank Ifeoma Ngwudike, CPA, CMA Executive Career & Success Coach
Topics that will be covered 1. How to Benefit from your Personal Image at a Job Interview 2. 12 Potential Questions from the Employer 3. Networking Tips for Successful Job Search 4. Checklist of Important Steps in your Preparation for a Job Interview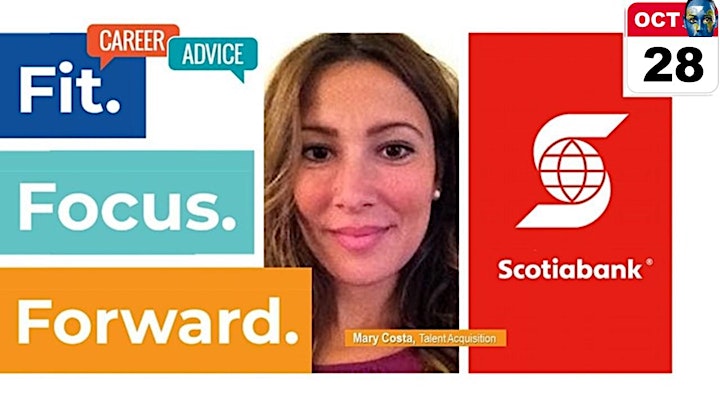 Reasons networking can be so powerful for job seekers…
Did you know a company is far more likely to trust you and hire you if you were recommended by somebody they know?
Access to unlisted/unadvertised jobs (the "hidden" job market)
Access to jobs that were about to be opened but hadn't been officially posted yet (so you'll have no competition)
Priority over other candidates, and a faster interview process (for example you might skip the initial conversation with HR if somebody recommends you to the hiring manager)
More room for mistakes in the interview. If somebody recommended you to a hiring manager and they hop on the phone with you, they are already thinking positive things about you. So even if you don't have perfect answers for their phone interview questions, you still might get invited to the next round.
Is networking during your job search intimidating? For most people, definitely. But is it doable? Absolutely.
At the event you will find out about Job Search Networking Tips/Steps like:
1. How to Identify who you want to connect with
2. How to Connect with people and start conversations
3. Get your 30-second or 60-second pitch ready and much more...
You will learn networking tips that will make the difference between landing a job and having to keep job hunting!