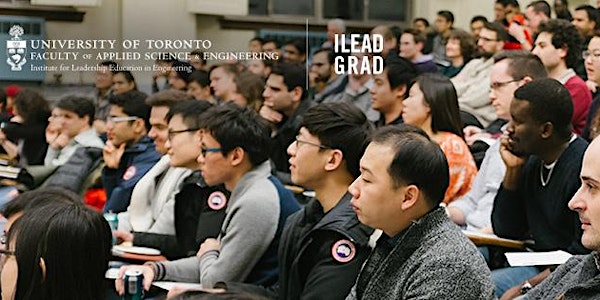 Job Search & Résumé Workshop for Engineering Graduate Students
Date and time
Thu, Mar 22, 2018 5:00 PM - 7:00 PM EDT
Location
MC102 Department of Mechanical and Industrial Engineering University of Toronto 5 King's College Road Toronto, ON M5S 3G8 Canada
Description
In this workshop you'll explore effective job search strategies and how to customize application materials to stand out.
Through a combination of activities and discussion you will reflect on your career desires and assets, and develop a plan to explore and search for opportunities that match your strengths and ambitions.
Additionally, you'll learn how to structure a tailored cover letter and résumé that effectively communicate the relevance of your graduate experiences.
This workshop is put on in partnership with the Graduate Engineering Counsil of Societies (GECoS) and the Career Learning Network (CLN).
About the organizer
The ILead: Graduate is a group of passionate engineering graduate students, who facilitate leadership and professional development amongst all engineering graduate students to empower them to become successful leaders in industry or academia and exemplary citizens at the local, national and global levels.