Job skills essentials applied skills portfolio. Showcase of applied skills. A must have for any high school or post secondary student.
About this event
Job Skills Portfolio's Online Training / Blended Learning
Organizations of the future will be asking for your ABC-IQ "skills portfolio" demonstrating your experience and knowledge of applied skills.
Suitable for parent, home schools, national, international organizations, education systems, private and public schools alike.
Enroll in your blended learning training today. Prepare your skills portfolio, showcase your skills. How are you smart? How do you express the culture that is you?
Demonstrate, document and apply to the Networked 9.
Questions for Self Exploration - Required Text Mind Science
Included in training - Online Webinar
Access to Course on ABC-IQ Skills Portal


Course Curriculum / Blended Learning
I AM ME Skills / Online Training
Visual Poster Differentiation MI / Video Skills Portfolio
Me Skills Video Training
Mini Workbook Self Skills
I AM ME, What is Time?
ABC-IQ Skills Lesson Plans Charts
In Residence Questions for Self Exploration Interactive
ME Skills Interactive Daily Lesson Plan Arts Literacy Skills
Card Deck I AM ME 50 Tips CBT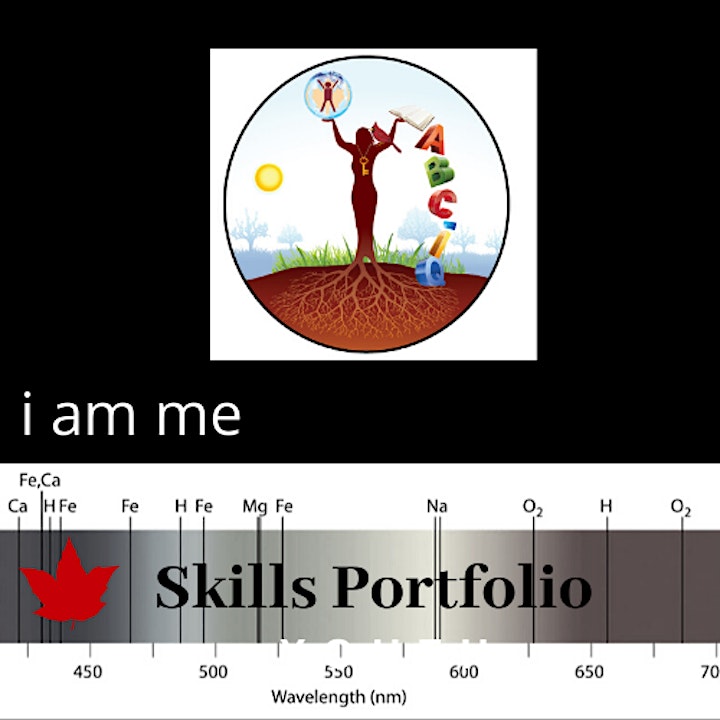 Organizer of Job Skills Essentials
ABC-IQ Magazine by ABC-IQ
ABC-IQ was founded on the belief that all people are unique and are capable of learning. Celebrating cultural diversity as our strength with joy setting our standard for life, we utilize technology as a support tool 
providing global skill programs of education. 
ABC-IQ skill programs develop strategic strategies, critical problem solving, lateral thinking, principle and value based leadership skills bringing together the greatest collection of thought processes applying the cognitive mind to solving problems systematically.
Bridging education past, present and future, ABC- IQ provides online distance blended earning programs with short stay in residence certification training retreats. ​
Through online or in house consultation, ABC-IQ consultants work with clients to maximize personal, professional and organizational effectiveness.​
Celebrating nature as our classroom, we push the educational boundaries re-defining the ABC'S of the  intelligence quotient.
How do I know if I don't give it a go?
 #abciqtips  #abciqskills