Proudly delivered to you by career centres at Simon Fraser University, the University of British Columbia and the University of Victoria
About this event
Showcase your organization and promote your career and co-op positions, seasonal jobs, and/or volunteer opportunities to students and alumni from three world-class universities on the west coast of Canada in one single event.
*This event is intended specifically for employment and volunteer recruitment. If you are interested in recruiting students for your graduate schools or professional training programs, please subscribe to our mailing list so you will be notified of our future events.
For full details on this event, please visit the West Coast Virtual Fairs website.
Special Announcement: Early bird rate and registration deadline have been extended to February 16.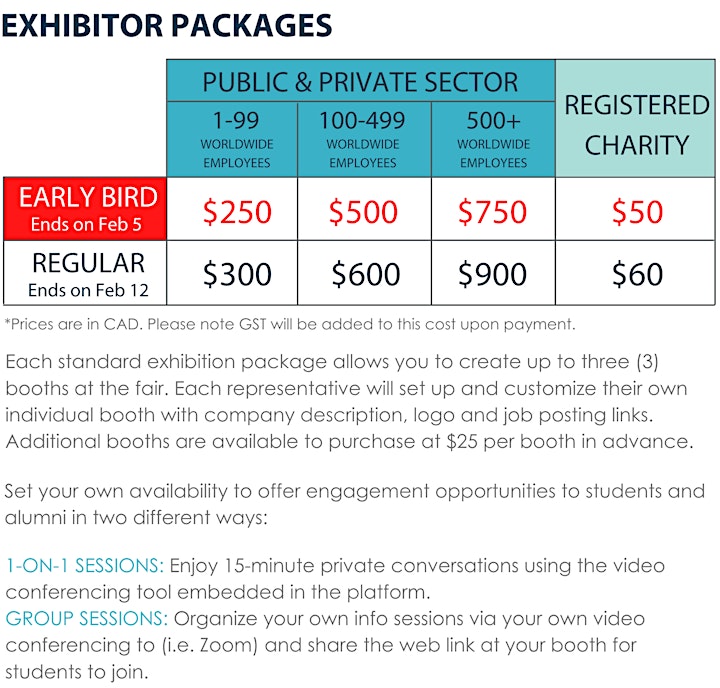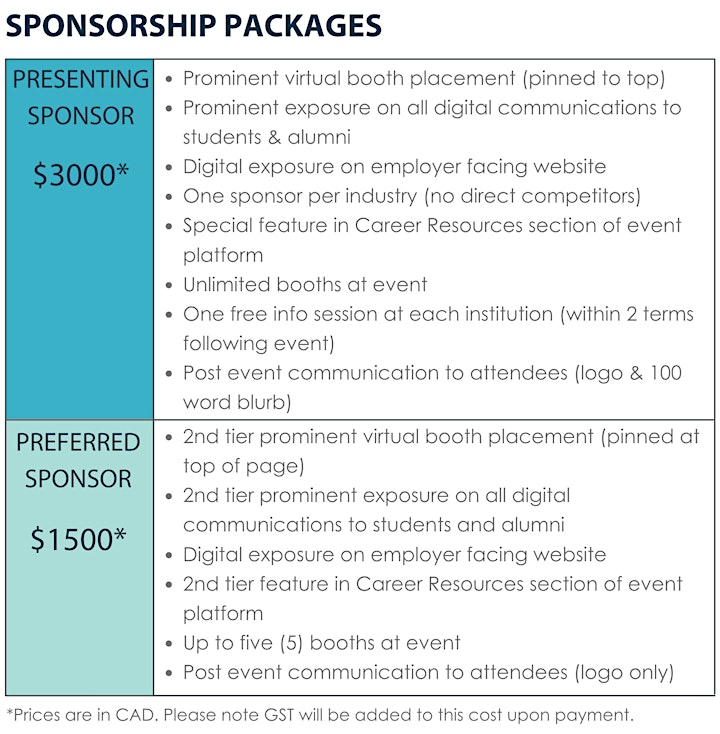 PAYMENT OPTIONS
You will be asked to submit a payment by credit card or Paypal at checkout. No refund is available for this event.
If you would like to pay by cheque or need to defer payment (for public sector only), please email us at info@westcoastvirtualfairs.com prior to completing this registration form.
Date and time
Location
Refund policy