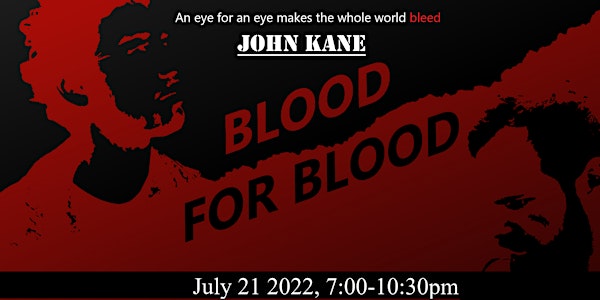 John Kane Cinema Screening!
Location
Dollar Cinema
6900 Boulevard Décarie
##203
Côte Saint-Luc, QC H3X 2T8
Canada
See our action movies in the cinema! Action, adventure, drama, booze and smoking awaits! Entry fee of only 10$. 3 hours of pure action :)
About this event
Coming Thursday July 21st 2022: John Kane is a hardened CIA assassin, fighting criminals and scumbags worldwide, until he meets a shadow network of terrorists that will break him piece by piece and make him confront the sins of his past.
Celebrating 10 years of independent amateur movie-making inspired by 1980s action classics, join us for a grand final Dollar Cinema event, as we watch an exciting saga of action, adventure, love AND booze, including the premiere of the latest film in the series. This'll be red carpet event, so you can come dressed to impress! There will be popcorn, beverages and everything! Invite all your friends too
We only ask that everyone donate 10$ or more to help us cover the costs of organizing this event. Thank you & can't wait to see you there 🙂