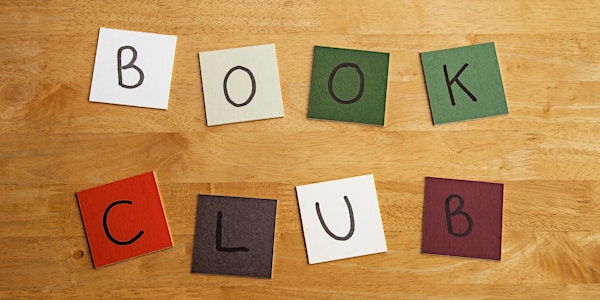 Join our shockingly discreet book club
Online Book Club
About this event
For years I've wanted to invite friends to hear from authors I may love and you may love, but the world may not crave in sufficient numbers to put on a very public RamsayTalk.
Thank heavens for the pandemic.
Now, a speaker can talk to us online from their home, whether that's in Timbuktu or Toronto, and we can create our own clubhouse online and invite our friends to come in.
All to say, a whole world of new thinking is now ours to enjoy.
Last month we concluded our semi-annual tour of the Big Publishers for our larger RamsayTalks series. In that tour of their catalogues and publicists, I came across writers and books like:
Lori Gottlieb, Maybe You Should Talk to Someone
Thomas King, Indians on Vacation
Alan Lightman, Probable Impossibilities
Heather McGhee, The Sum of Us: What racism costs everyone
Beverly McLachlin, Truth Be Told
Nelson Schwartz, The Velvet Rope Economy
While they and what they say may be of intense interest to you and me, they likely won't draw the hundreds of ticket buyers at our RamsayTalks.
So I've decided to form a small and discreet book club that only meets online, with cameras on or off as you choose.
Membership is limited to 50 people, including you, especially you. Our meetings will be from 5:00 - 6:15 p.m. ET. Each meeting will last 75 minutes, and includes a talk by the author and Q&A, and if you and the author want to stay behind after, that's great.
We'll record these sessions, so if you find you can't make it to the live session, you can still enjoy it in the privacy of your own consciousness for up to 365 days after.
We'll do four of these next year, by subscription, at a cost of $240* per person, payable in advance. In other words, $60 per event, book included. Ben McNally Books will send you the book beforehand so your questions can be informed as well as eager.
The first author in our series was the 2020 Massey Lecturer, Ron Deibert, who founded The Citizen Lab at the U of T twenty years ago and turned it into the source of information on online surveillance and how it's changing our world. Just last week, it broke the story of how Saudi Arabia and the UAE likely hacked the phones of dozens of Al-Jazeera journalists using Israeli software. His six Massey Lectures are now a book. Reset, Reclaiming the Internet for Civil Society.
At this stage, I'm unsure who the other three authors for the year will be - and we haven't even seen who has books coming out in the Fall of 2021. But I'll ask you to trust my taste in finding treasures worthy of your own.
So please join our club and quietly, privately grow your brain.
All the best,
Bob
416-822-3452
*No refunds, please.