Join SHINE SISTER Online Coaching & Mentorship for women everywhere!

Multiple Dates
Event Details
Learn free, fun and easy to learn techniques to manage negative emotions and to shift your mindset for good!

Learn how to feed your body and your soul everyday!

Learn how to protect your energy and not let negative events or people effect you!

Most of all... learn how to shine as bright as you were meant to everyday!
We're not talking about 'positive thinking' it's about discovering YOUR TRUTH!
pssst... be ready to get rid of any old baggage you've been carrying!
You'll be learning powerful techniques to get clear, focused and HAPPY!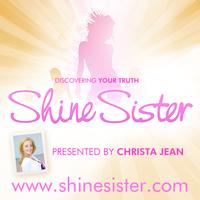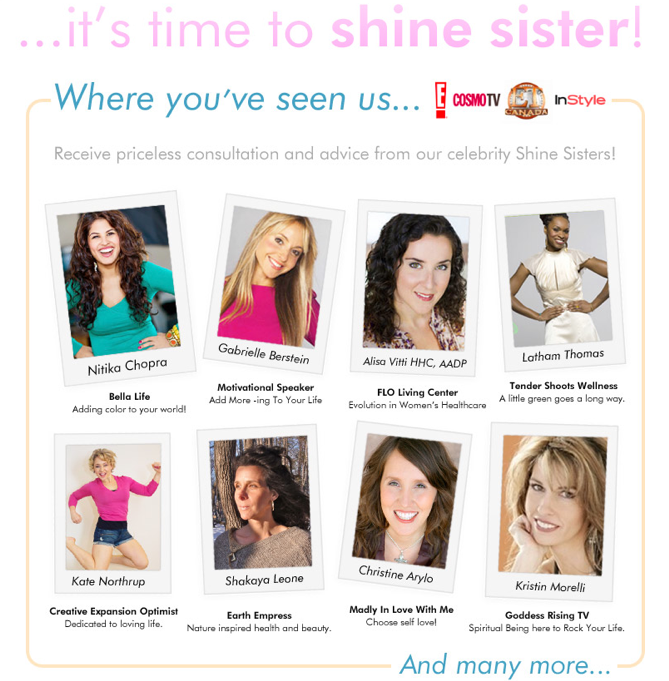 Over $300 in FREE BONUSES just for attending!
Meditation MP3 with Britt Michaelian
Start your morning in a positive mindset with this simple 15 minute meditation.
(Value: $29)
Radical Self Care Report with Eliza Ceci 
Tips, Tools & Recipes to go from Drab to Fab in a Weekend!     
(Value: $37)
+ She's offering a free coaching session for everyone on the webinar! (Value: $97)
A total of 20 hours of video teaching you about Emotional Freedom Technique with Carol Prentice 
Learn how this tool has the potential to change your life and let your true self shine!
(Value of $147!)
30 Days to Wealth Ebook with Leanne Grechulk
A day to day program proven to accelerate business success, personal wellness and wealth building.
(Value: $14.99)
Rich Guy Secrets with Alicia Dunams In this bonus 60-min MP3 from the Rich Guy Secrets 21-Day Success Coaching System, Alicia Dunams interviews a "Rich Guy" on how he created financial and business success, and how you can too! You also will get two chapters from her book Goal Digger: Lessons Learned from the Rich Men I Dated. (Value: $47)
Coaching Call with Cydney Smith of Mompreneur Wellness
Getting started on a wellness journey, or making changes to the one you are on, can seem overwhelming. Who has the time to wipe the slate clean, or start over?  What if you didn't have to? This 30 minute call will help you start from where you are today to begin eating healthier. You'll leave with clarity of where you would like to go on your journey, and steps to take now to get you started.  
(Value: $100)
Looking forward to helping you all SHINE your brightest!
Have questions about Join SHINE SISTER Online Coaching & Mentorship for women everywhere!?
Contact Christa Realba
Organizer
Christa Realba is a yoga instructor and lifestyle coach.