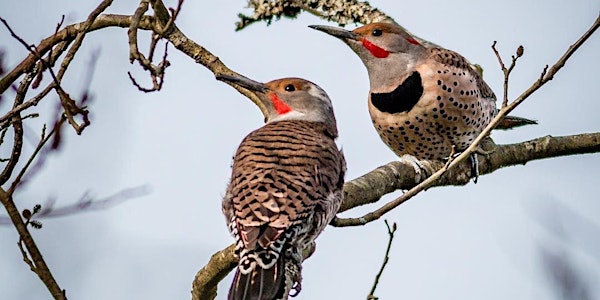 Join the Wild Bird Trust - Support Maplewood Flats
When and where
Location
Maplewood Flats Conservation Area 2649 Dollarton Highway North Vancouver, BC V7H 1B1 Canada
Description
Support Wild Bird Trust conservation programs and public education events by joining or renewing your annual membership. Also consider making an additional charitable donation to our important work. Tax receipts are issued for donations and membership fees.
The Society's mandate is "Dedicated to the protection of wild birds and their habitat, on the principle that all wildlife must benefit".
The area has been occupied by Coast Salish People since the last ice age receded 13,000 years ago. Archeological digs on the site goes back thousands of years. Prior to settler contact, the region featured contiguous mudflats across what is now the North Shore, but now these mudflats are all that remain. Since 1993, on former industrialized and damaged lands and flats, the Wild Bird Trust of British Columbia (WBT) has created the North Shore's first wildlife sanctuary from 76 acres of mostly fill, some of which was contaminated.

The site now boasts four provincially blue-listed (at risk) species and a bird list which has grown from 208 to 249. As well as the creation of a freshwater wetland and trail system which protects sensitive habitat, projects include: establishing and maintaining one of British Columbia's largest purple martin colonies, creation of a killdeer nesting area, and ongoing work to restore the anise swallowtail butterfly to Burrard Inlet.

The WBT is currently developing a longterm Habitat & Cultural Use Plan for the site. We currently have 600+ paid members, and 60 volunteers, and welcome your participation. To get involved or donate: http://wildbirdtrust.org/involved
Photo of Northern Flickers by Stewart Johnstone.