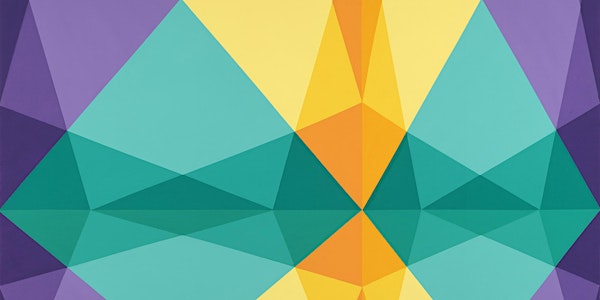 Join us for a Visual Concert of Paintings by Joseph Kyle
When and where
Location
Elan Fine Art 258 E 1st Avenue Unit #4 Vancouver, BC V5T 1A6 Canada
Description
A Visual Concert presenting the work of Joseph Kyle at Elan Fine Art
Like a musical concert, a visual concert is where an audience sits and experiences an artwork one at a time. During the viewing, a description will be given, hopefully allowing the viewer a deeper, more complete experience of the work. Viewing art in this manner allows the viewer to engage in a focused concentrated way without distraction, leading to what can often be a profoundly moving experience.
Joseph Kyle was born February 24, 1923 in Belfast, Northern Ireland. In 1930 Kyle moved to Saskatchewan, where he lived throughout the depression, before joining the navy and relocating to Vancouver a decade later. Kyle moved to Montreal and studied music composition at McGill University, and eventually moving back to Vancouver working as a producer for the Canadian Broadcasting Corporation. Shortly thereafter, Kyle became a member of the Faculty of Education at Simon Fraser University, and, in collaboration with Victor Doray and Jack Shadbolt, pioneered the Intermedia Society: an avant-garde learning facility that encouraged experimental, interdisciplinary art practices. In 1973 he moved to Victoria, B.C., where he founded the Victoria College of Art and served as principal for 25 years, while also maintaining his own art practice.
Kyle's background in contemporary classical music composition was a key inspiration in how he approached painting, and favoured the term "Syn-optics" to best represent his work. Unique in concept, Syn-optics refers to "seeing as a whole". It is the ability to synthesize shape and colour on an equal footing and not as one reflecting or enhancing another. Kyle's work invites the viewer to perceive an entire painting as an interactive whole rather than an assembly of individual compositional devices. In 1999 the Canadian Cultural Review Board designated Joseph Kyle's paintings as having "outstanding significance and national importance". With Kyle's new and original approach, Syn-optics became his great contribution to abstraction.
Though public exhibitions of his work are rare, Kyle's work has been collected by numerous important private and corporate collections throughout Canada. Some recent acquisitions include the 725 Granville Street Building, and the Vancouver Convention Centre West. Joseph Kyle's work is currently on view at the Art Gallery of Greater Victoria in the Beyond the Edges: Art & Geometry exhibition.
Image:
Joseph Kyle, Gaia #7, 1997, 72 x 60 in