Join WWF-Canada for Earth Hour celebrations in Riverside on Sat, March 29th
Description
Earth Hour is an opportunity to reflect and think about what climate change means to you—and to stand up for the future you want. This year, stand up with your community.
Join WWF-Canada for Earth Hour celebrations in Riverside on Saturday, March 29th, starting with an afternoon of fun-filled and free activities for the entire family. And end the evening with an outdoor concert with music and special speakers. It will be a great evening for the whole family. We hope to see you there!
Riverside Community Activities Activites:
2-5pm | Free Family Friendly Lantern Making Workshop

at OMA Chiropractic (2 Munro at Queen E)

4:00pm | Free Environmental ArtWalk

start at macFAB home store (755 Queen St E)

4-6pm | Free Workshop/Demonstration

at Dimensions Framing (732 Queen St E)
Evening Schedule:
7:45pm

|

Concert kick off with the GLO Show Choir

at Queen St. E and Saulter St.

8:15pm

| Remarks

8:30pm

| Lights off countdown 


8:35pm

| Musical performance by the Lucas Stagg Band

Visit

wwf.ca/earthhour

for more information
EVENT DETAILS:
2-5pm - Free Family Friendly Lantern Making Workshop by Riverside Green Initiative at Oma Chiropractic - (corner of Queen & Munro St). Families can drop-in to OMA Chiropractic between 2-5pm to make a colourful kids lantern craft for Earth Hour! Learn more about the Riverside Community Garden and other green initiatives happening in Riverside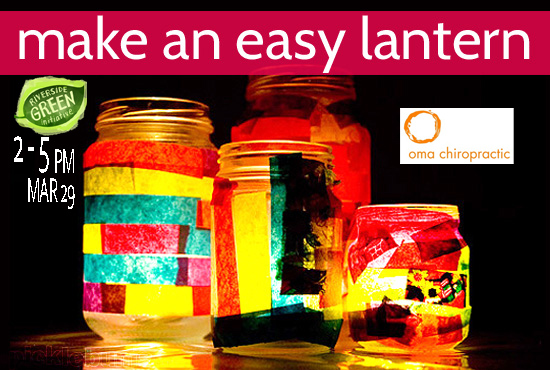 4-6pm -Free Workshop/Demonstation at Dimensions Framing -(732 Queen St E). Create paper from Milk Cartons - by established Mixed Media Artist Janet F. Potter. Janet's workshop and exhibit is at Dimensions Custom Framing & Gallery - Riverside's preeminent destination for exceptional custom framing and fine art.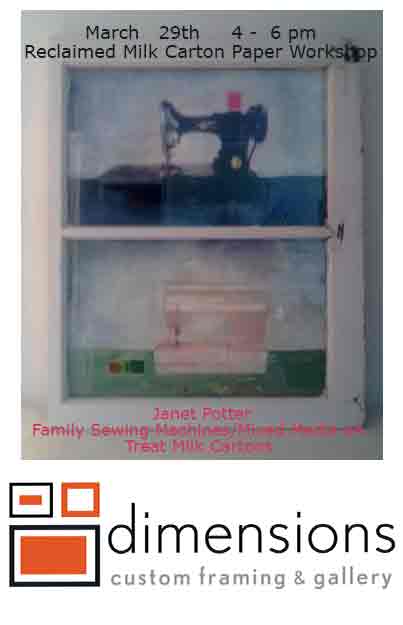 4pm - Free Envirnomental ArtWalk starting at macFAB home store -(755 Queen St E), tour various businesses along Queen St East.Finishing at Studio 756 (756 Queen E) where you can meet several of the artists. Environmental themed exhibits from the Artist Network - Walk led by Artist Network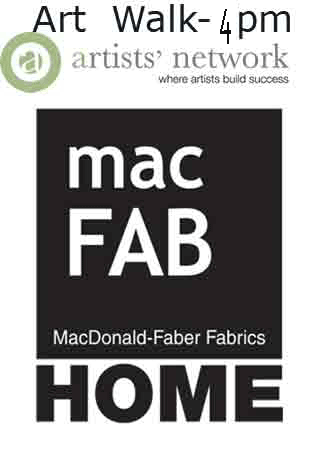 8:30 - 9:30 pm (Earth Hour) - Free Yoga by Candlelight at energyXchange - 698 Queen St E. Spend Earth hour doing your mind and body good at the Free Yoga Class - by Candlelight. Thanks to the team at energyXchange for opening up your studio.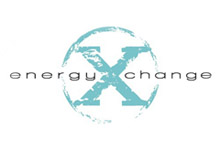 7:45 – 9:30pm Earth Hour Outdoor Concert - Street Level at Queen & Saulter - just outside the Ralph Thornton Centre at 765 Queen St East. The GLO Show Choir from the Etobicoke School of the Arts will kick off the evening, followed by special appearances from David Miller, President and CEO of WWF-Canada, the WWF Panda mascot and more. The lights off countdown will take place at 8:30pm, when the Lucas Stagg Band will perform the Earth Hour Anthem. Bring your family and friends and don't forget your lantern and reusable mug (free refreshments!).
PROMOTIONS AND ACTIVITES BY RIVERSIDE BUSINESSES:
In addition to the above activites, here are some of the promotions happening in Riverside on March 29th

Belly Dancing - while Balancing Candles at Tabule Middle Eastern Cuisine Across the from the Earth Hour Mainstage is Tabule Middle Eastern Cuisine at 810 Queen E. Before, During and After Earth Hour experience their award winning service and cuisine. Starting at 8:30pm entertainment will include Belly Dancing, while balancing Candles!
Free Shave and Shoulder Massage - for customer's visiting Broadview Beauty Shop. Pop in an meet George the Barber, who has been servicing customers on Queen St E for 50 years. George is an iconic figure in Riverside - he is often showcased in movies and TV shows looking for a "good oldfashioned barber". To be eligible for your free Shave and Shoulder Massage, mention you saw this Earth Hour promotion on-line.
Extended Shopping hours (until Earth Hour 8:30pm) at Olive & Olives - just 2 doors East of the Earth Hour Mainstage - visit this much sought after purveyor of artisan olive oil, olives, manuka honey, exotic spices and more.
12 x $12 Promotion In-Store at Mary MacLeod's Shortbread 639 Queen St E 12 shortbread cookies for $12, with $1 going to Evergreen Charity promoting Green Cities.
Brunch service with Children under-10 Eat Free Promotion at Prohibition Gastrohouse - during the day of Mar 29th at 696 Queen St E
Earth Friendly Cup Give-away from Pulp Kitchen (717 Queen E) during the day
and more Earth Hour Promotions from:
Ansibin Pub (SW corner of Queen & Broadview) - Earth Hour specials with dimmed lights
Burger Shoppe (688 Queen E)- watch for details on a special Earth Burger - created by just for the event!
PicNik Wine Bar (747 Queen E)- Earth Hour specials while the lights are dimmed
Butchers of Distinction - (738 Queen E) - will dim their lights in the evening and feature their always earth friendly local sourced superior meats.
Keep checking this page for more
Organizer of Join WWF-Canada for Earth Hour celebrations in Riverside on Sat, March 29th
Riverside is Toronto's authentic urban neighbourhood. Spanning 10 vibrant tree-lined blocks along Toronto's historic Queen St. East from the iconic DVP Bridge to just east of the world famous Degrassi Street. Located between Corktown and Leslieville, Riverside is just 2.5 km from Toronto's downtown core and accessible via streetcar, bike, car or by foot.

Riverside is home to historic sites, over 4 acres of parkland, 2 community centres, public art installations, festivals, schools, The Broadview Hotel, The Opera House, plus over 130 eateries, boutiques and services including trendy restaurants featuring award-winning chefs, health & wellness experts, original fashion, and local artisan spaces. Come explore Riverside!