Jonas Software Solutions is expanding in Nova Scotia. We want you to be part of it! Join us at Dec 16 at Noon AST to learn more !
About this event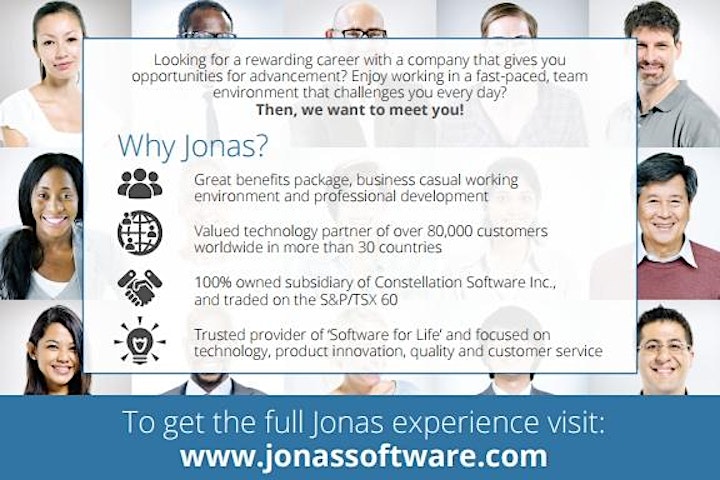 Jonas Software is a wholly owned subsidiary of Constellation Software Inc. and employs over 3,000 team members working in 100 software companies worldwide. We are serial acquirers of vertical market software providers with a widely publicized buy-and-hold-forever strategy. Our unique model enables each business leadership team to make operational, investment and cultural choices locally whilst benefitting from the collective support and strength of the wider Jonas organization
Jonas Software Solutions will be home to a diverse workforce of Developers, QA Analysts, Designers, DBAs, Product Owners and other key individuals. Successful candidates will form remote teams for Jonas business units across North America.