Journalism, Disrupted: How to Create Media Innovation

Thursday, January 31, 2013 from 7:00 PM to 9:30 PM (EST)
Event Details
CJF J-Talks
Journalism matters.


Journalism, Disrupted
How to Create Media Innovation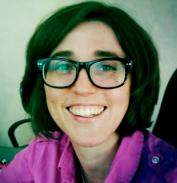 J-Source will be liveblogging and livestreaming this sold-out event, and you can follow along on Twitter at #cjfjtalk. Details coming soon.
New tools, devices and technologies have proven to be powerful in reshaping journalism, whether in content distribution and consumption or in the newsroom structure itself. With the federal government committing $400 million to fund early-stage, venture-capital start-ups, could this money boost journalistic innovation? What, exactly, does media innovation look like?

Join Zach Seward, senior editor at Atlantic Media's device-centric business news venture Quartz; Michael De Monte, CEO of ScribbleLive; David Skok, co-author of Breaking News, Mastering the Art of Disruptive Innovation in Journalism and director of digital for Global News; and moderator Marissa Nelson, acting director of digital media for CBC News and Centres, for a discussion on what traditional media companies can learn from tech start-ups and how innovation can be fostered within newsrooms.
ABOUT OUR PANELLISTS
ZACH SEWARD is the senior editor of Quartz, the global business news venture of Atlantic Media Company, which launched in September, 2012.  Seward is also an adjunct professor at NYU's Arthur L. Carter Journalism Institute, teaching a class on digital journalism skills to master's students in the Studio 20 program. Until February, 2012, Seward was the editor of outreach and social media for The Wall Street Journal, where he led a team of journalists building news for the social web and wrote about technology and culture. Earlier, he covered education and health in the Journal's Boston bureau. In 2010, he taught social media at the Columbia University Graduate School of Journalism. Before that, he helped start the Nieman Journalism Lab, where he was assistant editor, covering the media industry and innovation in online journalism. He attended Harvard College, majored in African-American studies, and wrote for The Crimson, but didn't graduate.  His reporting has been honoured by the Education Writers Association (for Journal stories about Larry Summers' downfall at Harvard), the Newhouse School's Mirror Awards (for Nieman Lab coverage of The Associated Press), and Newsweek's Current Project for Student Journalism (for a Crimson investigation of Summers' leadership). In 2011, Forbes named him to its list of "30 Under 30" in media.
MICHAEL DE MONTE is the chief executive officer of ScribbleLive. Michael started in the new media business in 1983 just before Apple revolutionized the world of publishing with the introduction of the Apple Macintosh. He remembers buying his first 128K Mac and thinking - this will change everything. Since that day he has been apart of every major publishing revolution as it happened. The end of typesetting with digital page layouts, CD-ROM's as the new medium for big data, desktop video and the studio in your lap, the internet and the dawn of community and today the age of social. He founded ScribbleLive in 2008 with Jonathan Keebler when they met at the largest media company in Canada. Having been responsible for over a dozen Content Management Systems, the both witnessed the barriers that impeded the newsroom and content creators and envisioned a product that would allow real-time collaborative storytelling. Today ScribbleLive serves millions of readers with billions of minutes of content every month and has the largest media and corporate clients using our platform every day...and they're are just getting started.

DAVID SKOK is the director of digital for Global News overseeing all product, editorial, and business development for the GlobalNews.ca network. He is the co-author of 'Breaking News: Mastering the Art of Disruptive Innovation in Journalism,' a framework he developed with world-renowned innovation expert and Harvard Business School professor, Clayton M. Christensen. In 2011, David was the Martin Wise Goodman Fellow at the Nieman Foundation for Journalism at Harvard University, the first digital journalist in Canada selected for this honor. David began his career at ABC's Nightline, the flagship current affairs program, then anchored by Ted Koppel, in Washington D.C. He began working at Global News in 2003, where he served in increasingly senior production roles in broadcast news, helping to create and produce several of the station's leading news programs and special events.
In 2009, David co-created the GlobalNews.ca network, consisting of 11 national and local news websites with an umbrella national site. David was born in Johannesburg, South Africa, and immigrated to Canada in 1988. He is a graduate of the University of Western Ontario (BAH 2001) and Ryerson University's journalism program (2003), where he was awarded the Joe Perlove scholarship for the best graduating student. He is a regular commentator on the future of media and journalism.

ABOUT OUR MODERATOR

MARISSA NELSON is acting director of digital media for CBC News and Centres. She has led the award-winning site CBCNews.ca since 2010 as the managing editor. Previously Marissa was the senior editor of Digital News, for the Toronto Star and its affiliated websites including thestar.com. Marissa got her start as a newspaper reporter at the Hamilton Spectator and the London Free Press, where she covered stories such as the Walkerton water tragedy and the Caledonia standoff. She has a degree in journalism from Ryerson University and in English and Drama from Queen's University.



When & Where

TMX Broadcast Centre, The Exchange Tower
130 King St W
Toronto, ON M5H 4B6
Canada

Thursday, January 31, 2013 from 7:00 PM to 9:30 PM (EST)
Add to my calendar
Organizer
Founded in 1990, The Canadian Journalism Foundation promotes, celebrates and facilitates excellence in journalism. The foundation runs a prestigious awards and fellowships program featuring an industry gala where news leaders, journalists and corporate Canada gather to celebrate outstanding journalistic achievement and the value of professional journalism. Through monthly J-Talks, a public speakers' series, the CJF facilitates dialogue among journalists, business people, academics and students about the role of the media in Canadian society and the ongoing challenges for media in the digital era. The foundation also fosters opportunities for journalism education, training and research. Please visit us at http://cjf-fjc.ca.