Journée de réflexion autour du numérique // A day of discussion on digital...
Description
Journée de réflexion autour du numérique
Dans la foulée des consultations publiques du gouvernement fédéral entourant le numérique de même que dans la refonte des programmes du Conseil des arts du Canada et la mise en place de leur Fonds numérique (88.5M$ sur 4 ans), nous souhaitons réunir le milieu des arts médiatiques afin de réfléchir ensemble sur les conséquences du numérique dans nos pratiques. Cette journée de réflexion, en collaboration avec le Conseil québécois des arts médiatiques (CQAM), aura lieu dans les deux langues afin de permettre aux collègues canadiens de prendre part à cette rencontre.
Les questions suivantes seront discutées en atelier :
Quelle vision, quelles stratégies la communauté des arts médiatiques désire-t-elle mettre de l'avant en ce qui a trait aux outils et aux pratiques numériques?

Comment l'art indépendant s'insère t-il dans les politiques culturelles ?

Comment s'assurer que les crédits découlant de la politique culturelle numérique canadienne servent les artistes et les organismes en arts médiatiques ?

Quels types d'initiatives souhaiteriez vous soumettre au Fonds numérique ?
Des ateliers de discussion donneront la parole aux membres des familles des arts cinématographiques et des arts numériques. Des rapporteurs résumeront les discussions à la fin de la journée. Des documents utiles à la rencontre vous seront envoyés au début du mois d'avril.
Un lunch sera servi sur place et un apéro à l'Gros Luxe terminera la journée.
L'horaire pour la journée est ici.
Nous remercions le Conseil des arts du Canada pour son soutien financier à cet évènement.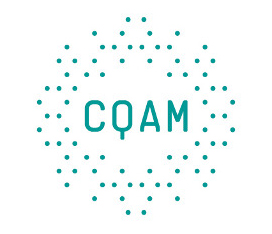 À propos du CQAM
Fondé en 1998, le CQAM regroupe, représente et défend les artistes professionnels indépendants, les travailleurs culturels et les organismes se consacrant aux arts médiatiques.
//
A day of discussion on digital strategy
Following the federal government's public consultations on digital cultural strategy as well as the Canada Council's new program architecture and the creation of its Digital Fund for the Arts ($88.5M over 4 years), this day of discussion brings together the media arts community to reflect on the impact of digital tools and practices on our sector. This event, organized in collaboration with the Conseil québécois des arts médiatiques (CQAM), will be held in both languages ​​so that stakeholders from across Canada can participate.
The following questions will be discussed at the roundtable:
What vision and strategies does the media arts community wish to put forward in terms of digital tools and practices?

How do cultural policies apply to independent art?

How can we ensure that funds made available through Canadian digital cultural policy can serve media artists and organizations?

What types of initiatives would you like to submit to the Digital Fund?
Discussion workshops will give voice to members of the film and digital arts communities. Notetakers will summarize the discussions at the end of the day. Documents concerning the meeting will be sent to you at the beginning of April.
A lunch will be served on site and we will end the day with a drink at l'Gros Luxe.
The schedule for the day is here.
We thank the Canada Council for the Arts for their support in making this event possible.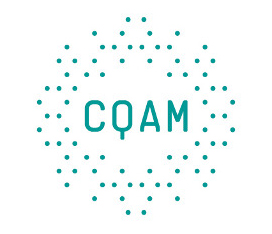 About CQAM
Founded in 1998, CQAM is the only media arts advocacy organisation in Quebec welcoming professional independent artists, cultural workers and artist-run centres devoted to media arts.
Organizer of Journée de réflexion autour du numérique // A day of discussion on digital strategy
www.imaa.ca
The Independent Media Arts Alliance (IMAA) is a member-driven non-profit national organization working to advance and strengthen the media arts community in Canada.  Representing over 90 independent film, video, audio, and new media production, distribution, and exhibition organizations in all parts of the country, the IMAA serves over 16,000 independent media artists and cultural workers.
//
L'Alliance des arts médiatiques indépendants (AAMI) est un organisme national à but non lucratif dirigé par ses membres et qui travaille à l'avancement et au renforcement de la communauté des arts médiatiques au Canada.  Représentant plus de 90 organisations indépendantes de production, distribution et diffusion en cinéma, vidéo, audio et nouveaux médias dans le pays, l'AAMI sert ainsi plus de 16 000 artistes indépendants et travailleurs culturels.