Event Information
Refund policy
Contact the organizer to request a refund.
Eventbrite's fee is nonrefundable.
This workshop will provide you with the wisdom and connection to your Solar Plexus chakra so that you can move harmoniously through life!
About this event
This individual workshop is part of a larger 7-week Journey Through the Chakras virtual workshop series. This week, you will learn the information and experience you need to know about the Solar Plexus chakra.
After this series, you will thoroughly understand what the chakras are, how they impact your individual physical and emotional wellbeing, and the tools always available to you to balance and open your chakras. If you have missed past weeks, reach out to us to purchase the replay!
The chakras are energy systems in the body that correspond with certain phsyical and emotional centres. When a chakra is energetically blocked, it may manifest as physical and emotional discomfort or illness, which is why it is so important to understand what the balanced/open state of each chakra is, and how to invite greater balance in throughout your day-to-day life!
Through wisdom teachings, meditation, yoga, journalling, and sharing, this workshop series will allow you to deep dive into the chakras so that you feel confident in your knowledge and deeply connected to your energy and the way it is embodied.
During these workshops, you'll receive energetic chakra balancing by our faciltators, and will have deeper access to your own energetic and intutive knowledge through this process, enabling you to heal yourself more deeply than ever before!
When your chakras are aligned and open, it creates a channel for your intuition and inner knowing to connect with you, which helps you act and decide with clarity and ease and alignment to what is uniquely best for you in all aspects of your life. By tapping into our intuition, we allow the wisdom of our soul to speak louder than our conditioned thoughts, ego, and limiting beliefs.
If you are feeling anxious, depressed, disconnected or out of control and want long term tools to feel more at ease and in trust of yourself, this is a series for you!
THE DETAILS:
This 7-week series runs every Tuesday from 8:30 - 10 pm ET beginning, Tuesday, July 27.
Week 1 - July 27: Root Chakra
Week 2 - Aug 3: Sacral Chakra
Week 3 - Aug 10: Solar Plexus Chakra
Week 4 - Aug 17: Heart Chakra
Week 5 - Aug 24: Throat Chakra
Week 6 - Aug 31: Third Eye Chakra
Week 7 - Sept 7: Crown Chakra
PURCHASE OPTIONS:
Sign up for the entire 7 weeks and save!
Single workshop price: $35
7-week series price: $175 (works out to $25 per week. Savings of $70!)
Can't make it live? Not to worry! Recording available!
Facilitated by co-founders and soul sisters Jillian Locke and Nadia Yanuziello, the workshop series creates an inviting (virtual!) sanctuary for you to join together in harmony as a collective where you feel seen, heard, valued, and supported.
These nurturing workshops provide a space for you to connect without fear of judgement in a safe haven and bask in your innate beauty and wisdom.
Each workshop will focus on a different theme and will incorporate a variety of modalities including yoga, meditations, reiki, guided journaling, and more.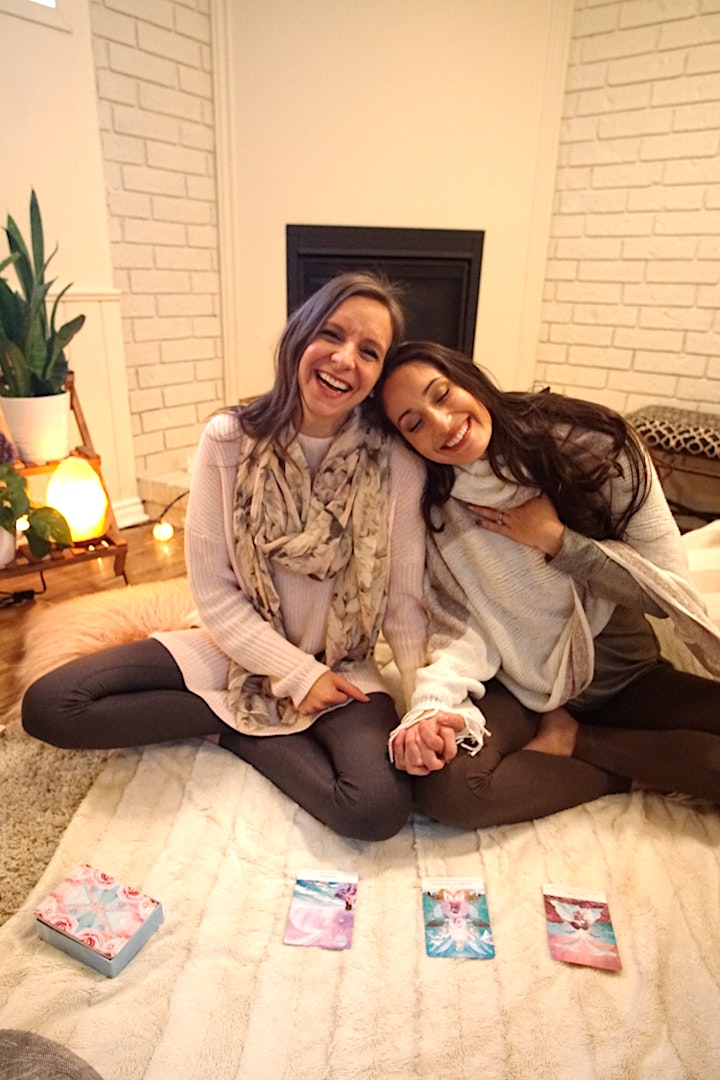 Date and time
Location
Refund policy
Contact the organizer to request a refund.
Eventbrite's fee is nonrefundable.