Sales Have Ended
Ticket sales have ended
We are excited to bring you JOY! This will be a fun social day with many important wedding topics to discuss. Be sure to dress to impress and enter the "Best Dressed Bride to Be" Contest. See you in the garden! Yours in Love. Renee Foote & The JOY!Bridal Summit Team
Sales Have Ended
Ticket sales have ended
We are excited to bring you JOY! This will be a fun social day with many important wedding topics to discuss. Be sure to dress to impress and enter the "Best Dressed Bride to Be" Contest. See you in the garden! Yours in Love. Renee Foote & The JOY!Bridal Summit Team
About this Event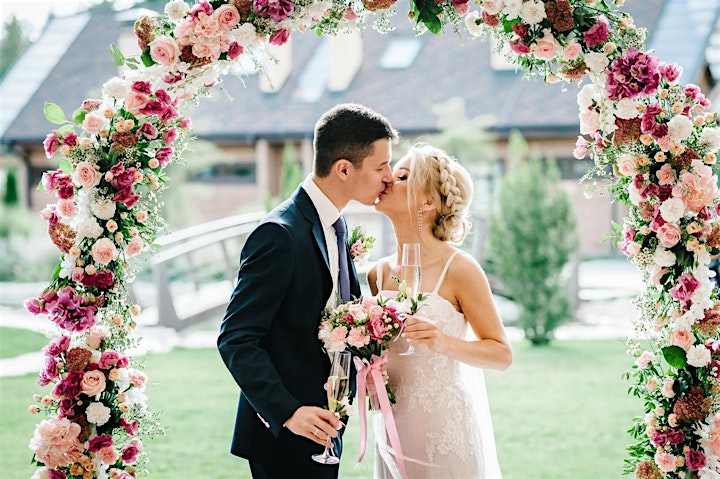 Calling all Brides and Bridal Parties!
We know you are very ready to celebrate love. We've created this very special day of love , learning & laughter just for you!
Here's what your value stacked ticket includes:
A Royal Tea Garden Brunch Reception by Roselle & Co.
Cocktails Fit for A Queen , your Majesty
A Fully Catered Lunch
Informative, Wedding Workshops to Support All of Your Planning Needs
Bridal Gown Fashion Shows by Toronto's Valencienne and Montreal's Mode Miovani
A Creative Floral Workshop by Riverdale's favorite florist Quince Flowers
Wedding Cake Gallery & Tastings by Wedluxe Cake Artisan Sandra D
Wedding Reception Table Design Gallery by Covers Couture and Table Tales
A Free Coffee Style Planner Book from Cultural Weddings For Every Guest
Instagrammable Backdrops for JOY!ful Memory Making by
Exciting Door Prizes and More!
Tickets - Act Now! Only 10 Spots Left!
Queen For A Day ~ A Royal Ticket
We know 2020 has been a unique year for brides and their families. Let JOY! Bridal Summit come to your rescue with our jam packed event. We've done our research – this event easily has a retail value of $300.00.
But for you lovely ~only $125.00 for the whole day! Incredible! *Eventbrite administration costs extra.
Bundle of Joy ~ Tickets and Tea for Two (and much much more...)
Bring your m.o.h, your bestie or loved ones for the "Bundle of Joy Ticket" which is two tickets at $100.00 each for the whole day. The added value continues to bloom! *Eventbrite administration costs extra.
Book now, Just 10 spots left!!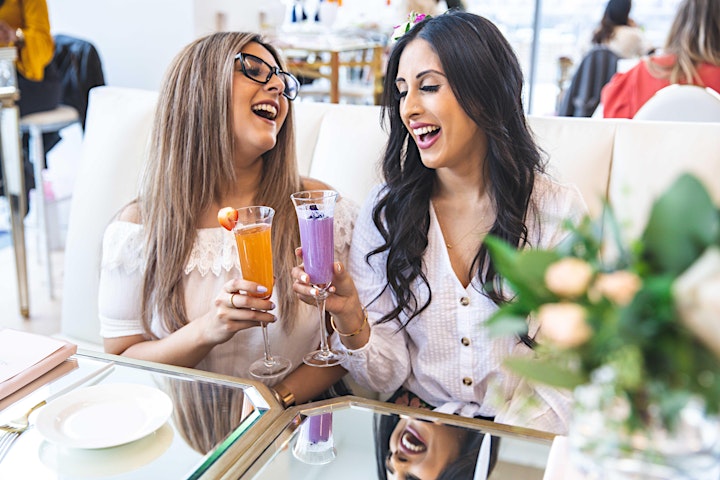 Here's how we are keeping you safe at JOY! Bridal Summit.
JOY! Bridal Summit will take place in The Garden at Berkeley Fieldhouse. Purposely chosen for the spacious environment and tented component, Berkeley Field House at Taddle Creek boasts of a versatile mixture of urban outdoor grounds. The venue is a perfect setting for safe social distancing, a rain day and the JOY! of attending a garden party in the city.
Our entire event is hosted in the outdoors. Pictures below are the actual site where JOY! Bridal Summit will be hosted
We've taken every precaution to keep you safe.
Stop to have your temperature taken with thermometer checks upon arrival.
Refresh often with your own personal hand sanitizer, courtesy of Reids' Gin.
Relax at your own individual table with chair for wedding workshops spaced 6ft away from another sister
Savor the tableside beverages and delish JOY! menus throughout the day brought directly to your table by our mask covered waiters.
Refresh as needed in the sanitized washroom with an attendant on hand to sanitize after each guest.
Wearing a mask is encouraged as we mingle when we meet.
Arrive solo yet leave filled up with JOY! Bring a loved one to celebrate with you. Which ever way is most comfortable, we are at your side with safety.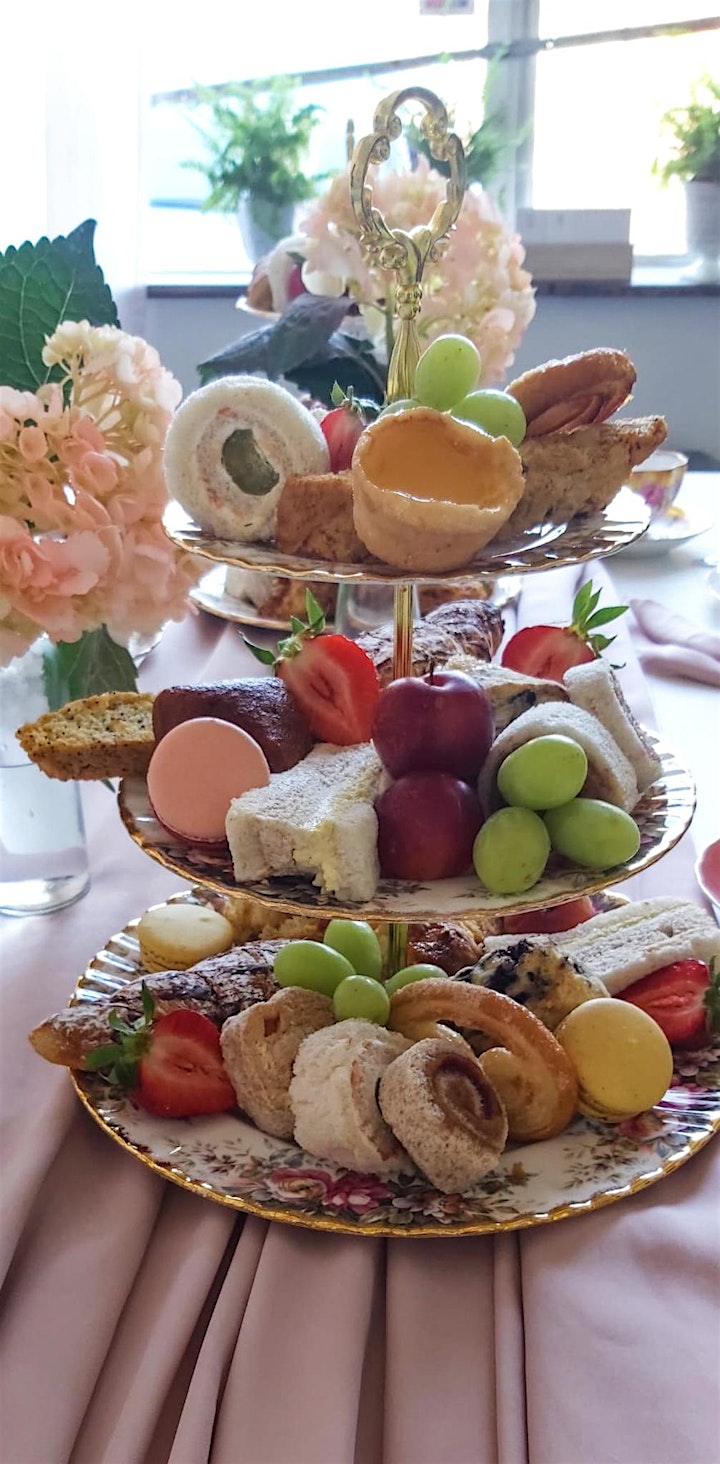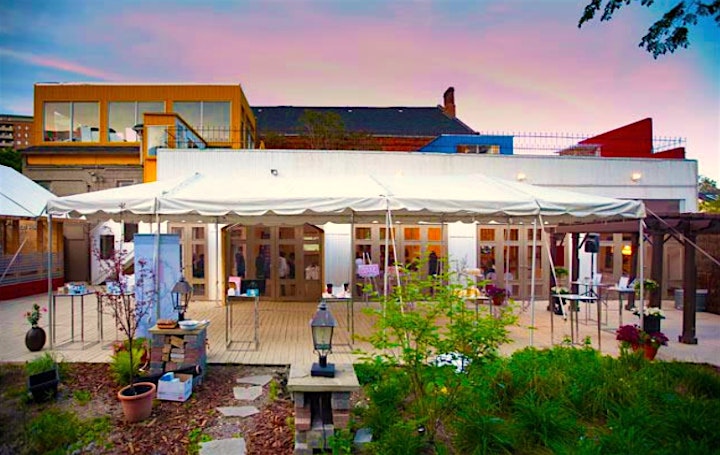 The JOY! Menu
The Royal Tea Brunch Reception - pictured above with tea or coffee
11:00 am Cocktail Trolley- All beverages will be brought to your table
12 noon Goddess Lunch includes your choice of:
Summer Crab Cake with citrus remoulade, micro herb salad with edible flowers & chive oil (Gluten free option available)
Avocado Toast on grilled artisan bread (gluten free option available) smashed avocado, baby green with rose vinaigrette, crispy prosciutto and poached egg (* Can be enjoyed without the egg or prosciutto, Gluten free options also available)
Herb Roasted Halal Chicken Salad with heirloom tomatoes and bocconcini cheese salad, valentine radish & baby greens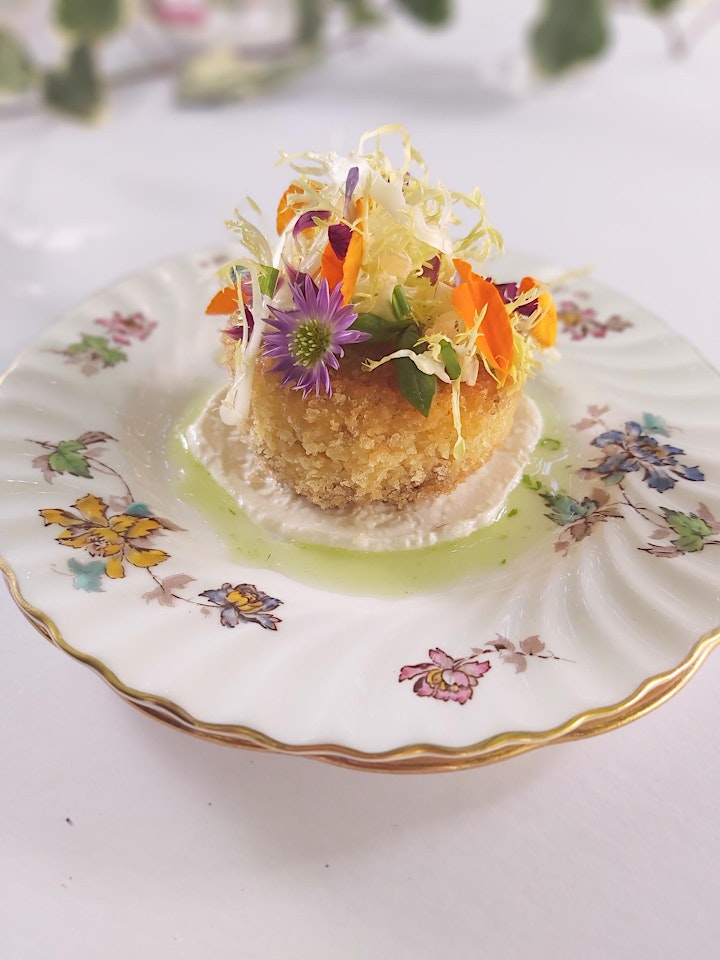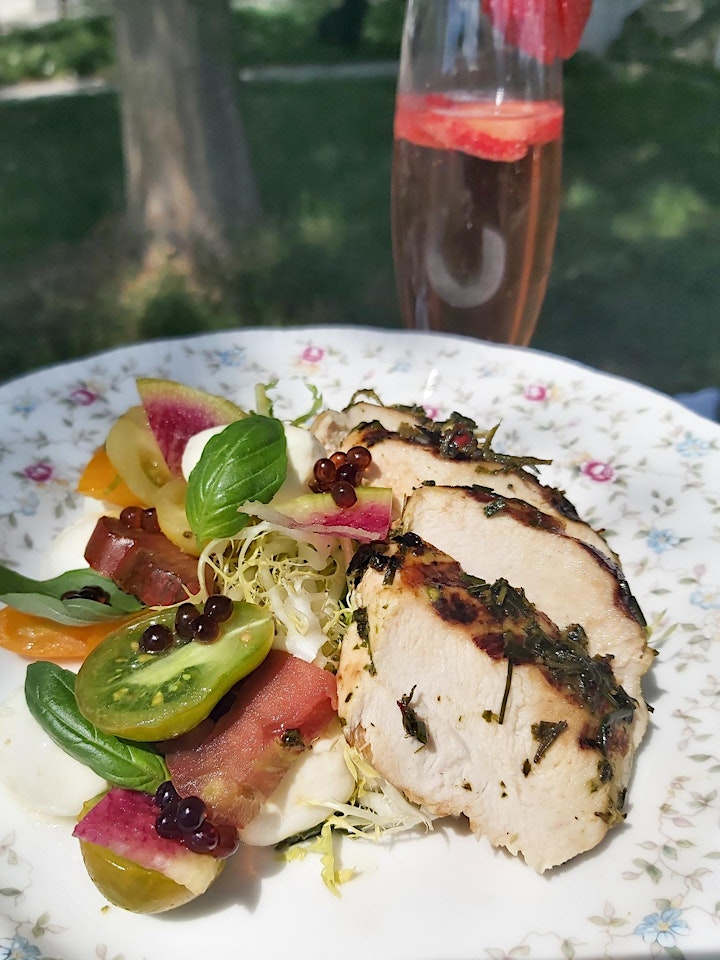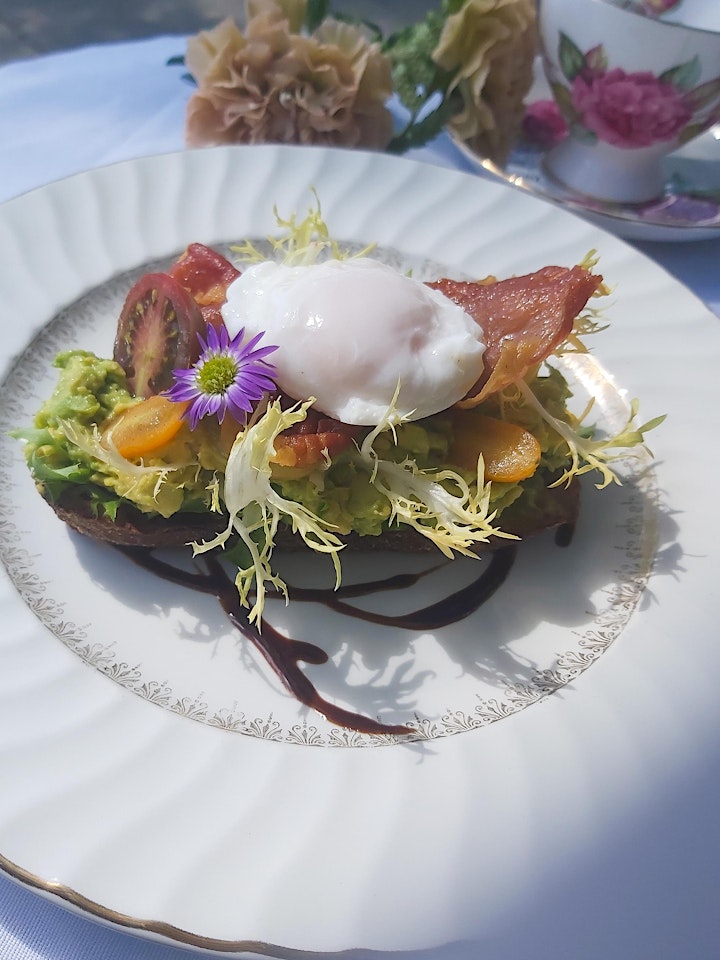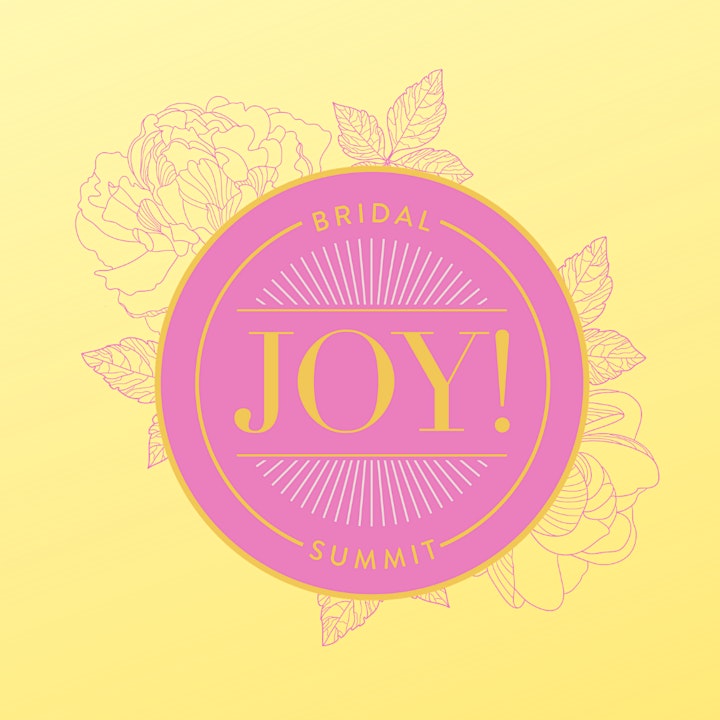 Here's what to expect from the forums:
The JOY! Wedding Experts
Pretty Plans The love of taking care of your wedding is at the heart of all Pretty Plans services. A specialist in ensuring your vision comes to life effortlessly, Charlie Rodgers leads a forum on planning for unique guest experiences for intimate 2020 & 2021 weddings. You will leave this discussion with a clear vision how to have the wedding of your dreams in smaller gatherings!
Bridal Gown Fashion Show The house of Valencienne is notably one of Toronto's premium wedding design and bridal wear boutiques. Be one of the first to see the new designs for 2020 celebrations.
WEARENXTLVL Leading wedding videographers take the stage to discuss social media and your wedding; how to tastefully use technology in your wedding story. With many wedding events being revamped, this is an informative forum that we all can implement in our special day. As the future unfolds, let Zenon and Kyle teach you how to be trailblazer with exciting video tips and techniques along with insights for styling your wedding video memories.
Bespoke Jewelry Design Shadi Mazloom of Royal De Versailles Jewelers leads a glass on styling your gown with precious jewels and custom designs
Bridal Floral Workshop Let Rosie of Quince Flowers delight your visual sensory with a discussion on floral enhancements for your special day. Rosie will be on hand throughout the day to answer all of your questions!
Wedding "Do's & Don'ts" Pretty Plans is ready to receive your questions about all event plans you may be considering. A must have wedding checklist is also provided. Do not miss out on receiving these resources!
Innovative Wedding Cake Styles Straight from the pages of Wedluxe, Lavish Dulhan, Weddingbells and Today's Bride, see why Sandra D is a much sought-after wedding cake artist. Not only are her cake visually stunning, they also taste incredible! Sandra will present us with three modern to classic looks as well as three diverse tastes for excite your guests.
All you have to do is purchase your ticket. Book now, Just 10 spots left!!