Description
Joy of Vox (JOV) Christmas 2019
Please confirm your ticket dates carefully before you checkout.
All sales are final. No refunds or exchanges.
"We Need A Little Christmas"
Joy of Vox (JOV) will be presenting its annual Christmas concerts at 7:30 on Thursday, December 12th, Friday, December 13th and Saturday, December 14th at Cathedral of the Holy Family (123 Nelson Road). For those interested, food and drinks will be available prior to the performances (starting at 5:45) and during intermission. Concert seating begins at 6:45.
Directed by Streetnix alumnus BJ Harris and accompanied by pianist Penny Rosten, JOV performs a diverse repertoire of popular music from the last 60-70 years, guaranteeing a little something for everyone.
Tickets are $17.50 (all ages) and are available at www.joyofvox.com.
(Please note that tickets are NOT available through Cathedral of the Holy Family.)
Hope to see you there!
Sincerely,
BJ Harris
director, Joy of Vox
Check out our website for more information about the ensemble.
Find us on Facebook!
---
FAQs
What's the refund policy?

All sales are final. No refunds or exchanges.
Are tickets available at Cathedral of the Holy Family?
No.
Is the event rush seating?
Yes.
Does everyone need a ticket?
Yes. All ages require a ticket to get in.
Is there food and drink available at the event?
Yes, food and drinks will be available to the right of the sanctuary entrance both prior to the performances (starting at 5:30) and during intermission.
How can I contact the organizer with any questions?
Send email to tickets@joyofvox.com.
Do I have to bring my printed ticket to the event?
No. A copy of your ticket on your phone or device is fine.
Is my ticket transferable?
Yes.
Organizer of Joy of Vox (JOV) Christmas 2019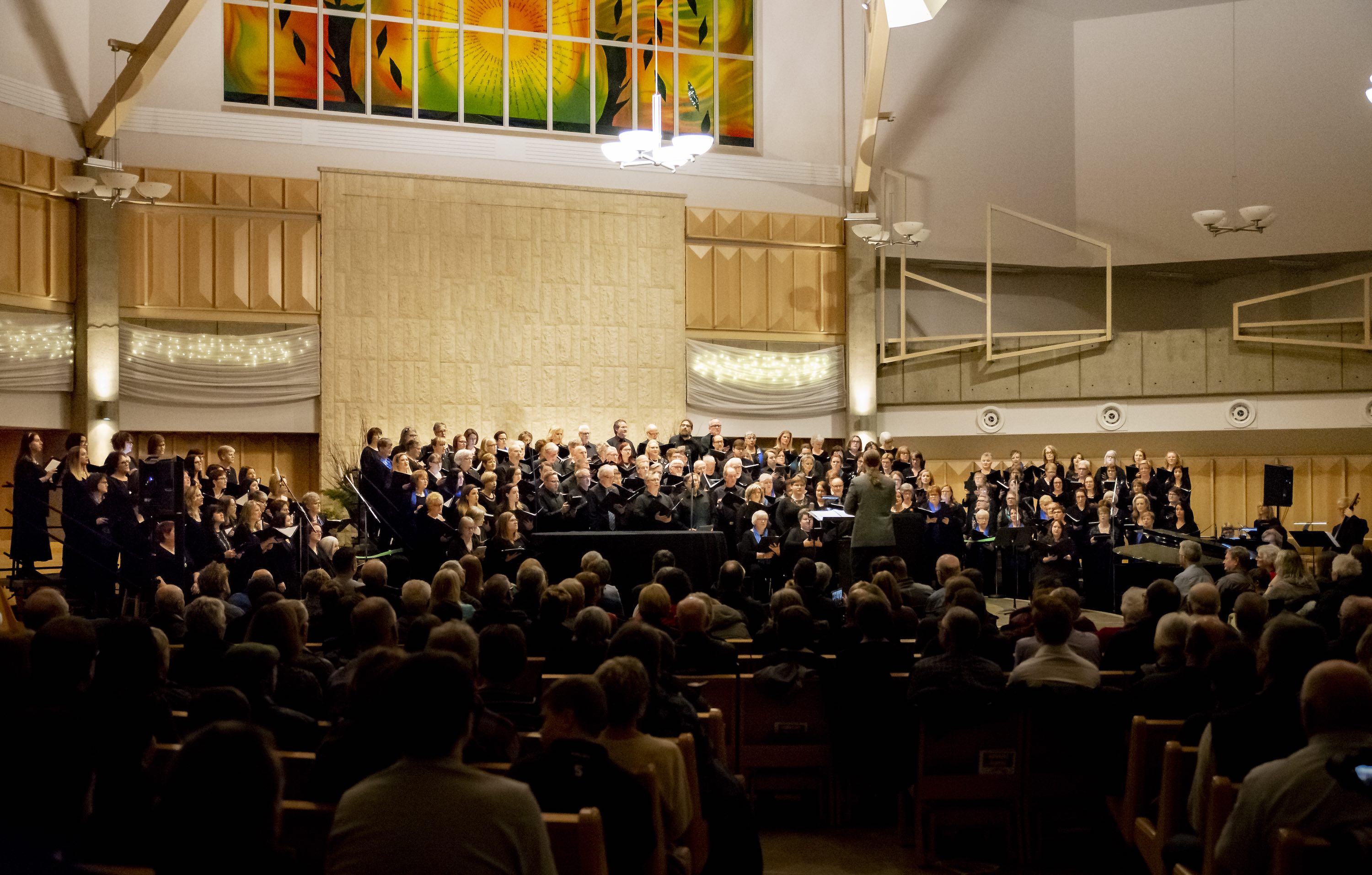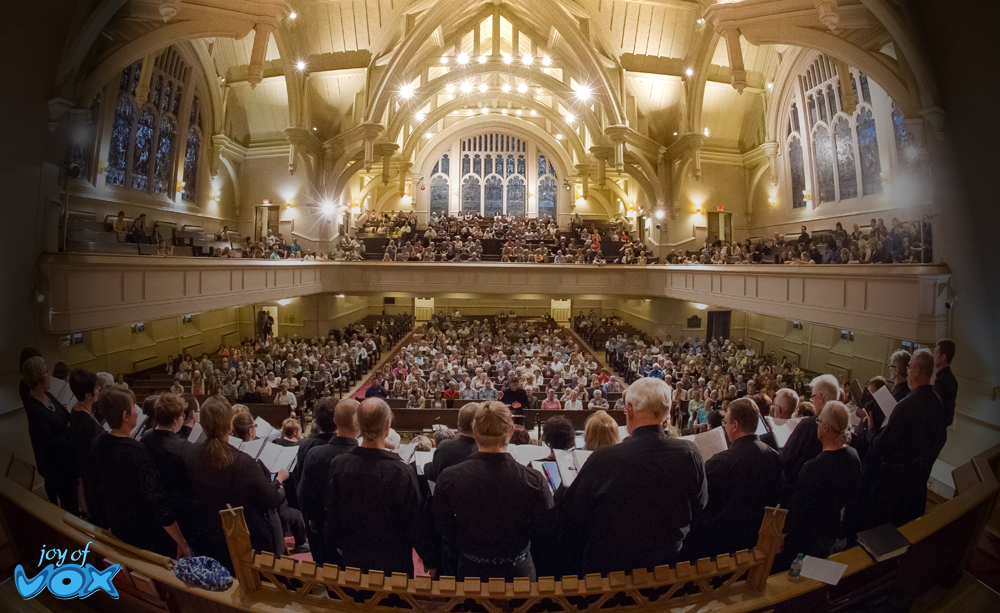 About the Joy of Vox - Vocal Ensemble
Founded in the fall of 2012 by director BJ Harris, Joy of Vox (JOV) started out as 40 singers who all shared a desire to meet on a regular basis and have fun making music together. Now in its eighth season, the group has grown to over 200 members, ranging in age from 19 to 82. The group's musicians include accompanist Penny Rosten on piano, bassist Bruce Wilkinson, percussionist Lowell McLaren, and a few of the singers who generously lend their instrumental talents on some of the songs, including Siobhan Brennan on flute, and Dave Kernohan on guitar.
The group rehearses on Thursday evenings from September to mid-December, concluding its fall term with Christmas concerts, Broadway Avenue caroling, and a wrap-up soirée. They then reconvene in February for their spring term, which goes until late May/early June, at which point the group concludes the season with its spring show, and another social get-together. Besides its public concerts, the group performs at a variety of charitable events, fundraisers, schools, and seniors' residences.
JOV performs a diverse repertoire of popular music - songs that one would have heard on the radio back in the 50s, 60s, 70s, and right up to the current day. Musical highlights include songs by A-ha, Adele, Avicii, Bill Withers, Billy Joel, Brian Wilson, Dave Dudley, Eagles, Elton John, Eric Carmen, Fun, Genesis, Harry Belafonte, Holly Cole Trio, Jackie DeShannon, Jeffery Straker, John Denver, Johnny Cash, Joni Mitchell, Katy Perry, Kenny Chesney, Marc Cohn, Matisyahu, Neil Sedaka, Neil Young, Patsy Cline, Paul Davis, Pharrell Williams, Queen, Ray Charles, Regina Spektor, Robert Plant, Roger Miller, Ron Sexsmith, Sarah McLaughlin, Simon and Garfunkel, Steely Dan, Tennessee Ernie Ford, The Andrews Sisters, The Association, The Beach Boys, The Beatles, The Dream Academy, The Irish Rovers, The Mamas and the Papas, The Rankin Family, The Stray Cats, The Tragically Hip, Toto, U2, and many more.
Do you like to sing? JOV is always looking for additional bass, tenor, and baritone singers. Previous experience and the ability to read music are definitely assets, but not prerequisites for joining. If you are interested (or know someone who might be), please go here.