Description
Joy Socks is turning 3 and we'd love for you to celebrate with us!
Bring your friends, neighbours, coworkers-anyone that loves a good party!
All proceeds go to giving away more goofy gift wrapped Joy Socks to those in Calgary hospitals, shelters, and charities that could use a smile.
Last year we gave away thousands of socks and continued with our youth leadership program, Jr JoySocks Ambassadors Program, all because of your generous donations!
There will be something for everyone-great music, dancing, refreshments, amazing wine, local craft beer, snacks, a photo booth, silent auction, and of course a chance to connect with some great people.
AND this be your one and only chance to get custom made Joy Socks! We kept running out of adults socks so we had some made for us! You can buy them just in time for Christmas! (see pic below of these beauties)
Last year was a huge hit and we'd love for you to join us to make this year even better!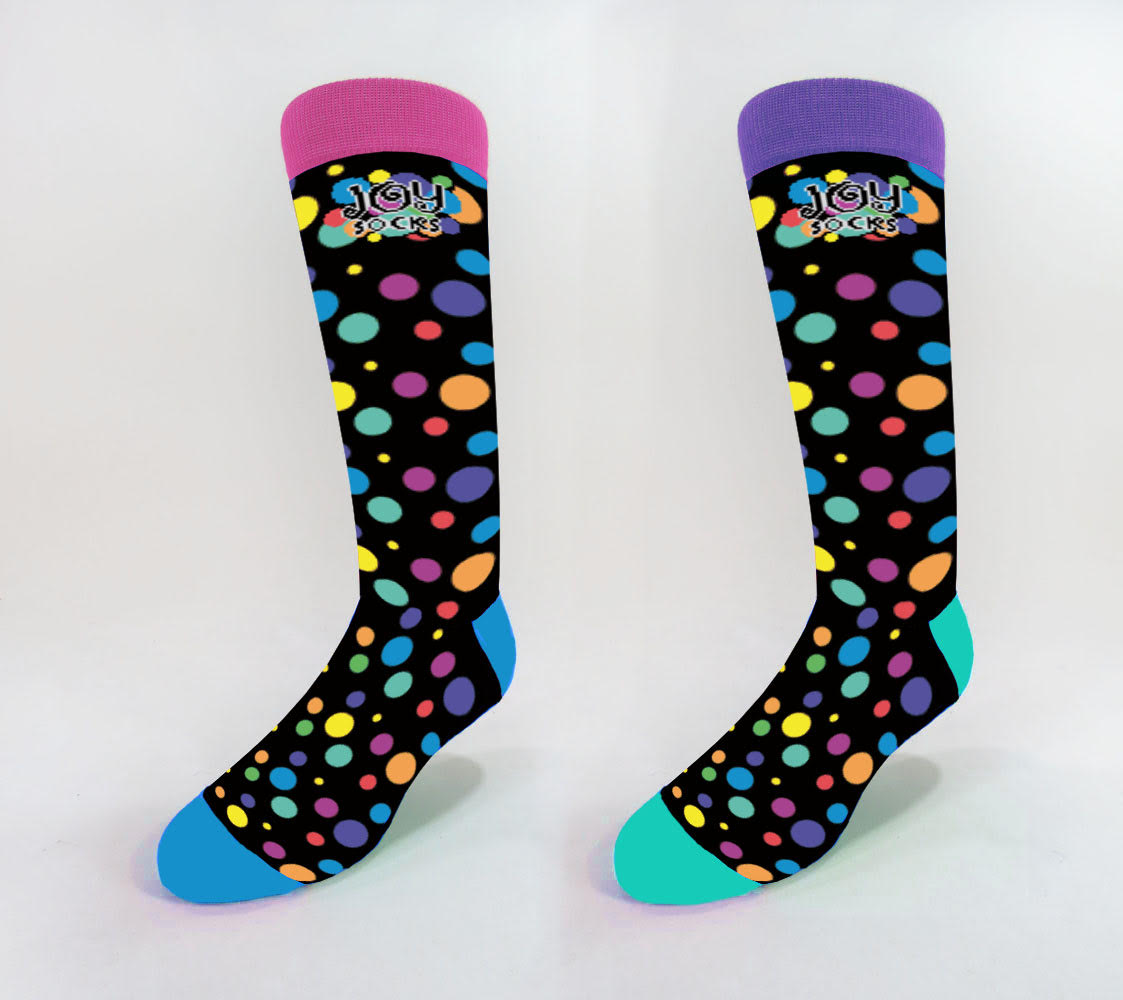 www.joysocks.ca
General Info:
Come as you, wear whatever you like (we do love when people wear their fave pair of socks) come for a while, stay for as long as you like. Everyone is welcome!

Organizer of Joy Socks 3rd Birthday and FUNdraiser
Joy Socks is a Calgary Nonprofit that gives away thousands of wrapped goofy socks to people who could use a smile in hospitals, charities, and shelters. We also run a youth leadership program for kids grade 4-9 where they learn leadership skills at the same time give back by collecting Joy Socks in their community. 
More info at www.joysocks.ca
Watch our JoySocks video https://www.youtube.com/watch?v=rERNJHWg5YY