Description
Love dolls? We do we! So why hasn't anyone created a "doll camp", we wondered?
Using innovative e-textile technology that lights up and glows, kids create one-of-a-kind doll fashions and accessories while learning about circuits. It's the timeless appeal of dolls combined with 21st century technology! Includes coding and robotics with doll-themed projects.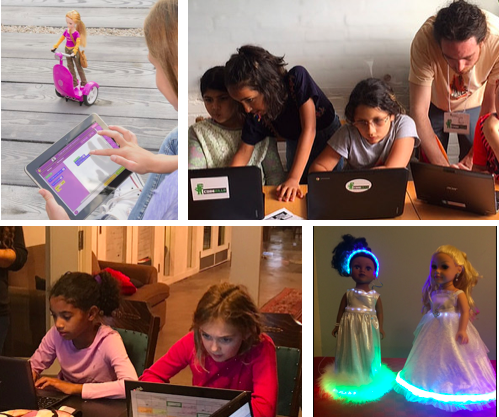 Kids create doll clothes and accessories using fabric, printables, boxes and re-cyclable materials. These hands-on projects incorporate STEAM (Science, Technology, Engineering, Art, Math) whilst stimulating children's creativity and imagination. Includes coding and robotics, too!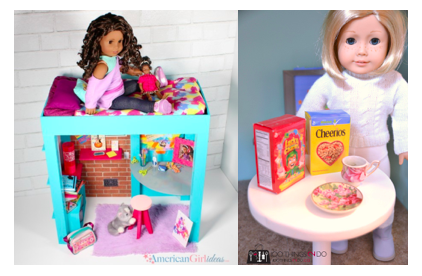 While Codezilla works hard to ensure that all of our workshops and tech toys are gender-neutral, this camp is specially designed with girls in mind. But everyone is welcome!
Camp Details
AGES: 6-10 years old
CURRICULUM: endorsed by ed-tech teachers, led by a team of experienced instructors
OUTSIDE ACTIVITIES: All camps include plenty of outdoor play at a nearby park or playground.
1:5 child to adult ratio. All staff are VSS police checked and First Aid trained
Cost
Regular Day (9am - 4pm): $390 + HST = $441
Extended Care (8:30am, 4-5pm): +$75 per week
See photos and videos of Codezilla's summer camps:

Image Source:
http://blog.girlscouts.org/2018/01/gold-award-girl-scout-brings-stem-to.html
https://learn.sparkfun.com/tutorials/lilytiny-plush-monster
---
FAQs
What should my child bring to camp?
Please bring a nut-free lunch, 2 snacks and water bottle. For coding camps, children may bring their own laptop (otherwise one will be provided by Codezilla).
How can I contact the organizer with any questions?
Questions? Just email us at: codezilla@codezillakids.com