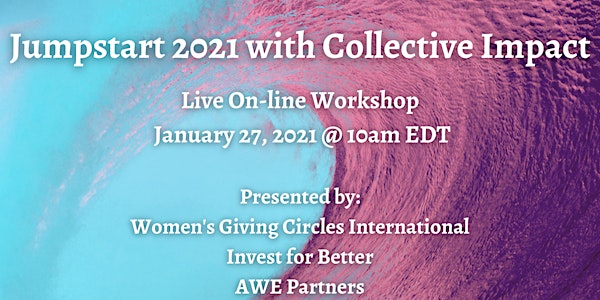 Jumpstart 2021 with Collective Impact
Let's leave behind 2020 and Jumpstart 2021 together in service to the better world we all imagine!
About this event
Are you ready to leave the challenges of 2020 behind and Jump into 2021 in service to the better world you imagine?
Join us for an on-line workshop to learn..
The power of women working together as philanthropists and investors
What makes women's giving unique
What makes women's investing unique
Impacts from the historic to emergent
Your Presenters:
Sondra Shaw-Hardy and Carmen Stevens from Women's Giving Circles International (wgci.online)
What is a giving circle?
Definition
Format(s)
How do I start a circle?
Purpose
Participants
Gifting
Growing
Ellen Remmer from Invest For Better (investforbetter.org)
What is an Invest for Better Circle?
Purpose
Format
Community
How do I start or join a Circle?
Elisabeth Williams from AWE Partners (awepartners.com)
What is an impact circle?
How is it similar to/different from a giving circle?
Deeper dive into each participant's passion project
Introduction to social enterprises and the opportunity to give, shop & invest for impact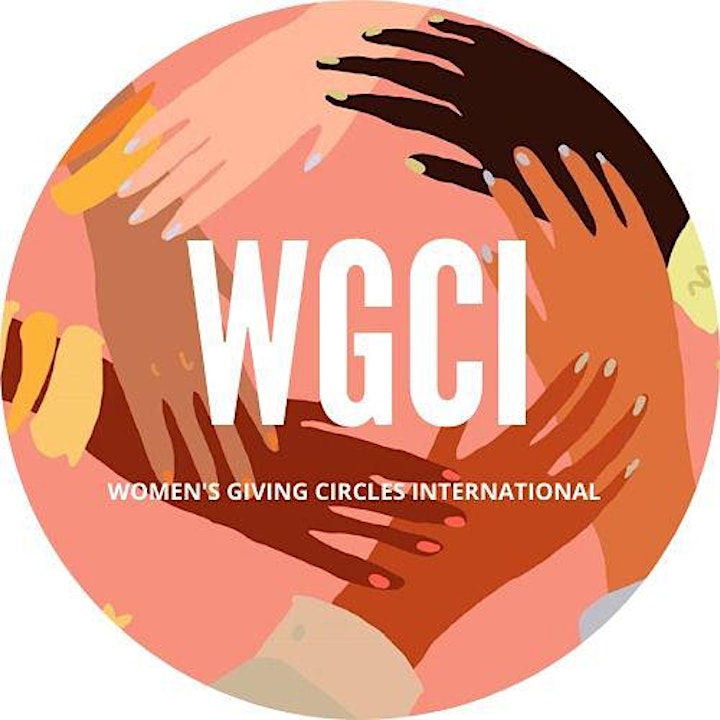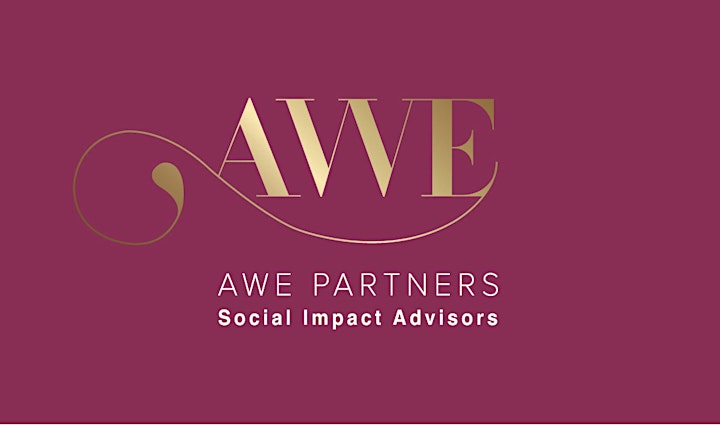 Organizer of Jumpstart 2021 with Collective Impact