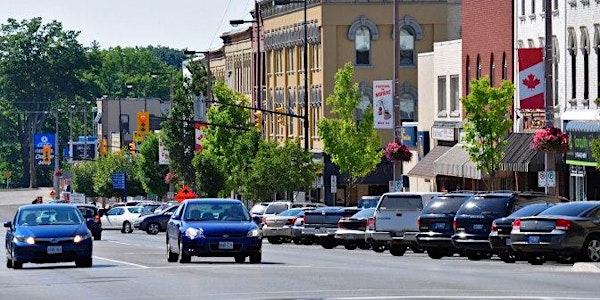 June 2020 Online Downtown Revitalization Community of Practice
By Ontario Ministry of Agriculture, Food and Rural Affairs
Date and time
Mon, Jun 1, 2020 7:30 AM - 9:00 AM PDT
Description
The Ontario Ministry of Agriculture, Food and Rural Affairs (OMAFRA) is pleased to facilitate the next session in its Online Downtown Revitalization Community of Practice series, to be held on June 1st, 2020, from 10:30-12:00.
This session will focus on supporting businesses in downtowns and main streets as they re-open during the global COVID-19 pandemic. Representatives from the Ontario Business Improvement Area Association (OBIAA), City of Barrie, and Downtown Timmins Business Improvement Area will talk about the strategies they are using to aid with the recovery of businesses and organizations in their downtowns and main streets, as well as across Ontario. This includes changes to parking and transportation policies, re-thinking of previous plans, temporary use of municipal spaces, and partnerships with public and private entities in the community to support altered operations in the downtown area.
About the organizer
The Ontario Ministry of Agriculture, Food and Rural Affairs facilitates and coordinates resources and tools to build the capacity of rural Ontario communities for economic development. For more information on OMAFRA's Downtown Revitalization program, visit our website or contact the Agriculture and Rural Economic Development Advisor in your area.