June - BWB Storytelling Tuesday

Tuesday, 13 June 2017 from 5:00 PM to 8:00 PM (PDT)
Event Details
Balance Well-Being Centre Inc. is proud to present BWB Storytelling Tuesday!!!  



Limited tickets available get yours now.  
BE Inspired
BE Moved 
BE Entertained
What to expect:                                                                                       
5:00-6:00 - Drinks, Food, Music & Conversation
6:00-6:45 - 3 Storytellers share their Stories
6:45-7:00 - Intermission with Music
7:00-8:00 - 3 Storytellers share their Stories 
Limited tickets available - $10 in advance, $15 at the door
Storytelling Tuesday is on the 2nd Tuesday of each month (Sept-June)


BWB Storytelling Tuesday (STT) is an evening of human CONNECTION where 5 or 6 storytellers each share a story of a personal experience that impacted them (Maximum 15 minutes each).  Music and Photography provided by a variety of local musicians and photographers.


As a community we are fearful of sharing vulnerabilities and STT is a great place for people to feel safe and connected.
We all hit obstacles and it is comforting to hear that we are not alone.  It is as much about the stories after the storytelling that make this such an amazing and inspirational event.
It is hard to describe STT, it is something you need to experience to truly understand.
Here is what a couple of people have shared with us:
"I have also watched the evolution of the speakers, each one being unique and wonderful yet something is happening, something is transforming as I see speakers digging deep and there is a heart opening that is taking place. I am impressed and blessed to have been part of this event and will continue to attende whenever I can.

"

 Sandy McAfee


"I have been moved by the quality of what Storytelling Tuesday offers, not only for the individual storyteller sharing their story, but also for what is shared for the community.Our stories point to something larger than just the telling of the story itself. There is something happening below the surface that connects people, opens one up to something larger within oneself.  The story is like the fairy tale, or a movie, which takes us to a deeper place within our psyche, a place of imagining, creating, forgiving, engaging, fearing, loving, or dreaming. We are very logical in our North American society, and the story can be that pointer, an opening to more wonder, to being vulnerable, and to what I heard once as "releasing our imprisoned splendor."" Eileen Murray  
                                                                                                                                                                                                                                                                                                                                   "Shawna's dedication to supporting others to have the courage to be vulnerable and share their story on 'Story Telling Tuesdays' is a testament to how much she believes that living life from our hearts is the only real way to be. I have listened to several of these story evenings, and I have been moved, not only from the inspirational stories, but also by the bravery brought forth by the presenters. I believe that the reason each story teller has the courage to stand in front of strangers and speak their truth, is because Shawna instills genuine trust and confidence in them." Diana Reyers
When & Where

FORE Restaurant & Lounge
1959 KLO Road
Kelowna, BC V1W 2H8
Canada

Tuesday, 13 June 2017 from 5:00 PM to 8:00 PM (PDT)
Add to my calendar
Organizer
BALANCE WELL-BEING
CREATING OPPORTUNITIES to 
Improve
Overall Well-Being & Enjoyment in Life  
5 KEY Focuses:

#1. ASSESSMENT - PROMOTING Body | Financial | Mind | Social Well-Being

#2. DIRECTORY - CONNECTING Individuals & Employers to LOCAL Well-Being Businesses
#3. EVENTS - BUILDING Community through EVENTS and DIGITAL MEDIA 
#4. MEMBERSHIP - SUPPORTING BWB Members to THRIVE and GROW  
#5. WORKPLACE - ELEVATING Employee Well-Being
Balance W
ell-Being Centre Inc. 
ASSESSMENT | DIRECTORY | EVENTS | BUSINESS GROWTH | WORKPLACE
TOGETHER We are Building a Well-Being Community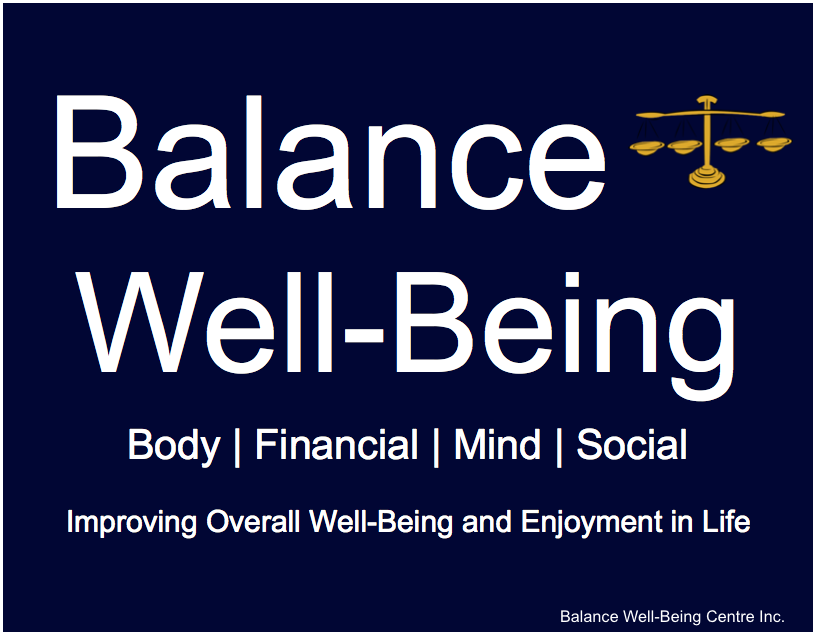 www.BalanceWell-Being.com