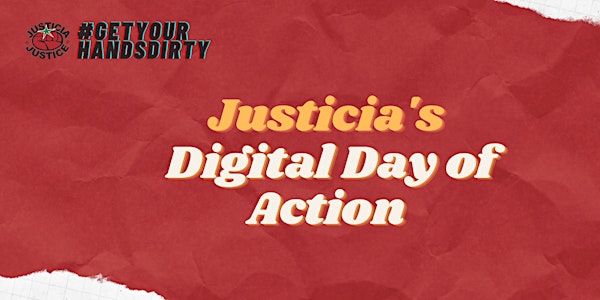 Justicia's Digital Day of Action
Migrant Workers' Digital Day of Action is a facilitated hour of digital actions to bring awareness to issues concerning migrant workers.
About this event
Last month, we hosted a 'Digital Day of Action' for migrant worker rights in partnership with CaterToronto. We were amazed at the response and engagement from community, and inspired by the collective impact we were able to achieve working together.
We will be hosting another 'Digital Day of Action' on October 18th, 2020 at 10AM. Join us and #GetYourHandsDirty by registering here to receive the Zoom link via email.
Please be sure to check your junk mail in the days leading up to the event in case the invite gets marked as spam.