Summerset Sundays Live at Trading Post Brewing ft. Kadooh
About this Event
Summerset Music & Arts Festival, in partnership with Trading Post Brewing are thrilled to announce Summerset Sundays!
Join us Sunday evenings for the month of August, on Trading Post's Fort Langley patio to enjoy live music, great food and beer! The Summerset Sunday's concert series will support BC musicians, who have been impacted by COVID-19.
Tickets will be limited to 50 attendees per evening, and price includes admission, dinner, and a beverage. Tickets are sold in sets of two in order to maintain social distancing. If you have a group of four from the same bubble, we suggest you purchase seats next to each other or at the same picnic table. We will only be able to accommodate 4 people at one picnic table.
All safety protocols will be adhered to based on the current orders put in place by the Provincial Health Officer.
August 16th we are excited to bring you Canadian Country artist Kadooh. The limited number tickets are ON SALE, act fast to reserve your spot!
After performing at last year's Summerset Music and Arts Festival, we are thrilled to welcome back Kadooh for Summerset Sundays.
BIO
After over a decade in the music business, Kadooh is taking things in a whole new direction and stepping into the spotlight for the first time.
Known as the guitarist and backing vocalist of JUNO nominated/multi-platinum rock band State of Shock, the musician has always carried with him an appreciation for all genres of music — and now he's ready to take it back to his roots.
Growing up in small-town Alberta, Kadooh remembers a time where Charley Pride and Conway Twitty would monopolize his mom's minivan speakers on long hockey trips, leading the would-be guitarist to pour over records by Garth Brooks, John Michael Montgomery, and Brooks & Dunn.
"I grew up in a really little town, it was all country and rural roads — I had a lot of that growing up," he explained. "Country has definitely always been a part of my life."
Now, the singer/songwriter has released his first two singles as a solo artist "24 Reasons" and "Somethin' To Roll On", and has already won his first BC Country Music Association Award (Ray McAuley Horizon Award). His debut six-song EP will be released June 7th 2019 — the culmination of what lead him to head out to the west coast 16-years ago.
"I moved out to Vancouver to be this person . . . it's a bit of a change but it's going to be great," he said. "I'm so excited about it, and nervous at the same time, which I think is a good thing."
The project was brought together with the help of producer Jeff Johnson and reflects Kadooh's new sound — one that has found influence in not only his everyday life, but an engrained love of music as a whole.
"I try to write about what I've experienced and my own thought pattern . . . all I've gone through in relationship breakups, there are lots of lumps, or good things in love," he said, adding as a pretty fun, tongue-in-cheek kind of person, it was important for his music to reflect that. "Country music is a genre I've really grown to love, and I think it's opened itself up on both the pop and rock side. The parameters have really expanded, and that's been really great for me."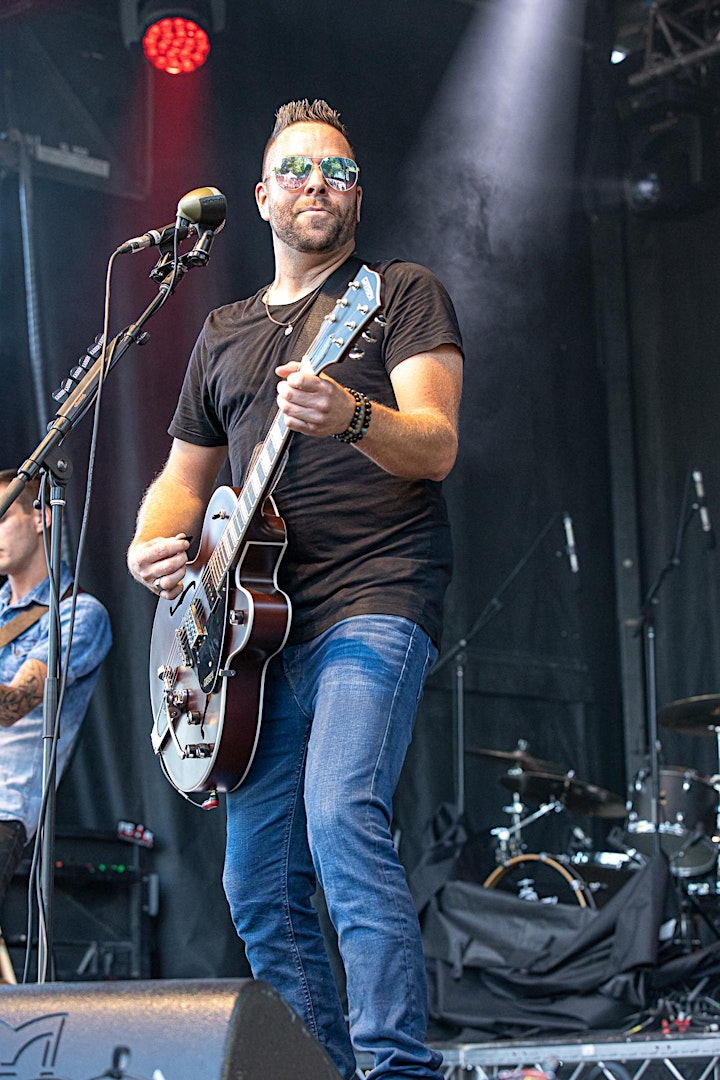 ______________________________________________________________________________________________________
Part of the proceeds from the Summerset Sunday Live! series will go towards our new Red Door Events Musician Assistance Fund. This fund is being built to help musicians who are financially struggling due to the impacts of COVID-19. The team at Red Door Events is determined to do everything possible to ensure musicians continue to thrive in their musical progress whether it's by helping to pay a bill, pay down their equipment rental fees or help anywhere it's needed most.
______________________________________________________________________________________________________
Thanks to our Sponsors