Kah-Lan and the Stink Ink: Sea Otter Talk
About this event
Connect live and meet the author, illustrator and Ocean Wise's Marine Mammal Rescue Center Manager.
Children's author Karen Autio did lot of research to write a book from a sea otter's perspective. She'll share what she learned and talk about why sea otters are important to ocean ecosystems.
Illustrator Emma Pedersen will share tips on how to draw a sea otter, and she'll talk about the special research an illustrator needs to do to get the animal details right.
Lindsaye Akhurst from the Ocean Wise Marine Mammal Rescue Centre will talk about what the MMR does to help sea otters.
Ask questions and dive deeper into this sea otter's journey!
Join us on Webex to be part of the discussion https://www.webex.com/
This session will be moderated by an Ocean Wise Educator
Audience participation will be through the chat
Questions? Please contact online.learning@ocean.org
Support the Marine Mammal Rescue Centre
When you buy Kah-Lan and the Stink-Ink Crwth Cares will donate $5 to the Ocean Wise Marine Mammal Rescue Centre.
vanaquashop.org/kah-lan-and-the-stink-ink
About the Book
Kah-Lan is a young sea otter ready to leave the raft he grew up in. He sets off for adventure in an ocean filled with new sights and sounds and smells—among them humans and the sharp scent of fuel.
The ocean is a dangerous place for an otter on his own, and Kah-Lan must find other otters to raft with if he wants to survive.
Kah-Lan eventually makes new friends, two young male otters named Zid and Gula. After the three friends weather a storm together, they head off in search of new hunting waters. But the storm brought new dangers, and Kah-Lan and his friends soon find themselves on a mysterious and dangerous journey. Along the way, Kah-Lan discovers that help can be found in some very surprising places.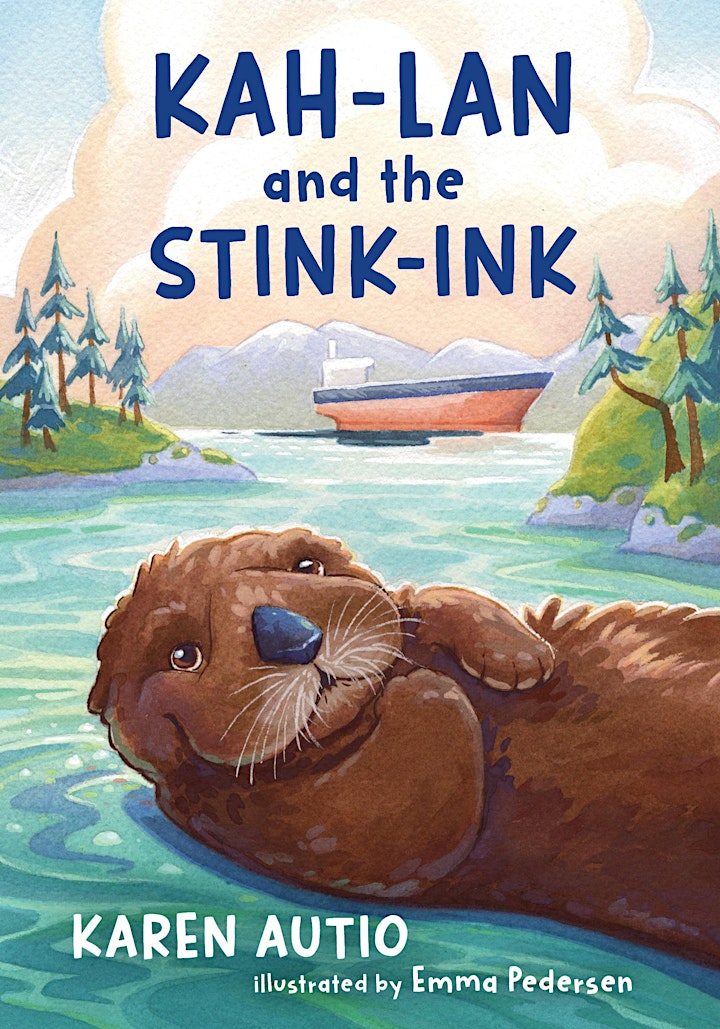 Organizer of Kah-Lan and the Stink Ink: Sea Otter Talk