Description
Udruga za proučavanje duhovne znanosti -SSRF Hrvatska (Spiritual Science Research Foundation) vas poziva da sudjelujete na duhovnom predavanju. Svi ste dobrodošli.
Uz naš užurbani i zahtjevan načina života, često nam je vrlo teško zadržati stabilnost i mirnoću u sebi. Naš um tijekom dana bombardiraju milijuni misli što nas na kraju dana može učiniti mentalno iscrpljenima. Osim toga, kada se susrećemo s izazovima u životu, ponekad se zapitamo "Zašto se to meni događa?" Neki od vas su možda i razmišljali o teškoćama u životu i pomislili "Može li ovo biti moja sudbina?" i u tom se trenutku osjetili bespomoćnima da promijenite situaciju.
Duhovno istraživanje je pokazalo da je 65% događaja u našem životu predodređeno sudbinom i izvan naše kontrole. Sudbina uključuje sve glavne događaje u našem životu koji uzrokuju sreću ili nesreću. Možda je netko od vas pokušao razne tehnike kako bi prevledali ovakve prepreke i postigli mirnoću u umu.
Na ovom duhovnom predavanju podijelit ćemo s vama tehnike pojanja koje će prevladati razne impresije u podsvjesnom umu koje potiču prekomjerne misli i dodatno objasniti kako duhovnom praksom prevladati izazovnu sudbinu. Duhovna praksa ne samo da nam pomaže prevladati sudbinu, nego nam omogućuje da iskusimo više radosti i stabilnosti u životu.
Naučite kako pojanje dijeluje i koja pojalica je prikladna za vas kako biste postigli mirnoću u umu i duhovno napredovali.
Karte i registracija
Ovo predavanje je besplatno, a zahvalni smo na svakoj donaciji SSRF-u.
Ako imate neka pitanja ili ako nas želite kontaktirati, možete nam pisati na email: ssrf.adriatic@ssrf.org


O predavaču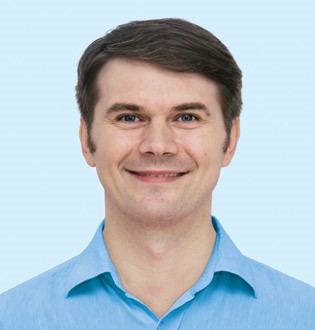 Vladimir Ćirković živi Hrvatskoj i učenik je Njegove Svetosti Dr. Athavale-a. Vladimir je diplomirao na Akademiji dramske umjetnosti u Novom Sadu i imao je uspješnu karijeru kao profesionalni glumac. Bio je izložen svom uspjehu koji karijera može donijeti, no uvijek je osjećao da mu nešto nedostaje. Bez obzira na to koliko je bio uspješan, nije osjećao unutarnje ispunjenje. U početku, Vladimir nije ni vjerovao u Boga, no nakon što je započeo s duhovnom praksom počeo je shvaćati da je upravo Bog bio dio koji je nedostajao u njegovom životu. Imao je više duhovnih iskustava u jednoj godini nego što su glumci s kojima je pričao imali tijekom čitave karijere te je Vladimir počeo shvaćati kolika je važnost duhovne prakse. U kratkom vremenskom razdoblju shvatio je da je duhovni rast pravi smisao života i vrijeme koje je posvećivao Duhovnosti iz dana u dan se povećavalo. Kao rezultat toga, Vladimir je postigao značajan duhovni napredak i trenutno je u potpunosti posvećen širenju Duhovnosti, te vodi brigu o širenju Duhovnosti i o duhovnoj praksi tragatelja u Europi. Njegov je cilj služiti čovječanstvu u Božanskoj misiji širenja Duhovnosti za dobrobit svakog pojedinca i društva u cjelini.
Ovaj događaj organizira:
Spiritual Science Research Foundation