Kalofagas Greek Supper Club - An Evening in Florina

Tuesday, 23 October 2012 from 6:00 PM to 11:00 PM (EDT)
Event Details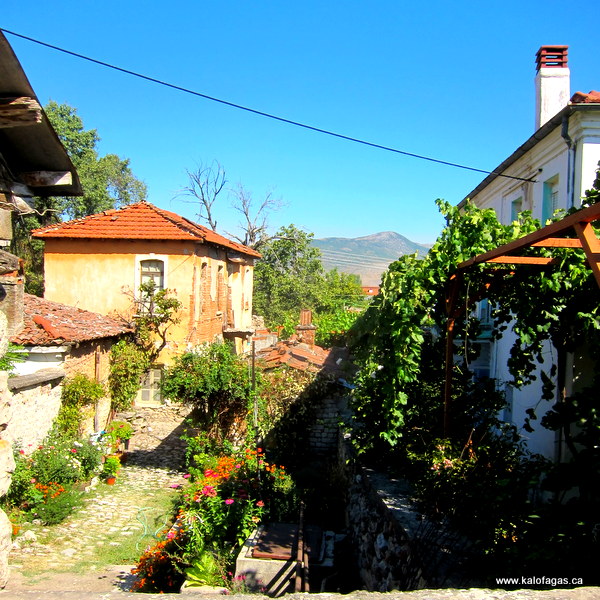 One of the fondest memories from this year's trip to Greece was visiting my parents' towns and exploring some of the villages in the region of Florina. This region sits about two hours northwest of Thessaloniki with a terrain of mountains, plateaus, forests, lakes and rivers.
Florina is a mainly agricultural region that boasts of fine fresh water fish, in season vegetables like the appellation red peppers of Florina, the giant beans and legumes of Lake Prespa and  some of Greece's finest wines. The Amynteon area makes some of Greece's best wines and spirits, generations-old tradition of taming the unruly Xinomavro grape varietal into rose, red and distillates.
The cuisine of Florina is different from the rest of Greece, red peppers figure prominently, gigantes beans, eggplants, tomatoes and of course potatoes! Also, when one visits Florina you're going to be enticed by the smells emanating from the many tavernas in the region roasting peppers on open fire, grilling lake fish, sausages, pork and lamb chops and of course Florina's famous Kebapia. The region also has bragging rights to making some of Greece's best phyllo pies, all by hand!
 The people of Florina also love their bread and they use it without reserve to mop-up the sauces that usually accompany many of the dishes from roasts to salads and dips or for sandwiches. The cuisine of Florina is spicy with a nice amount of heat in many of the dishes.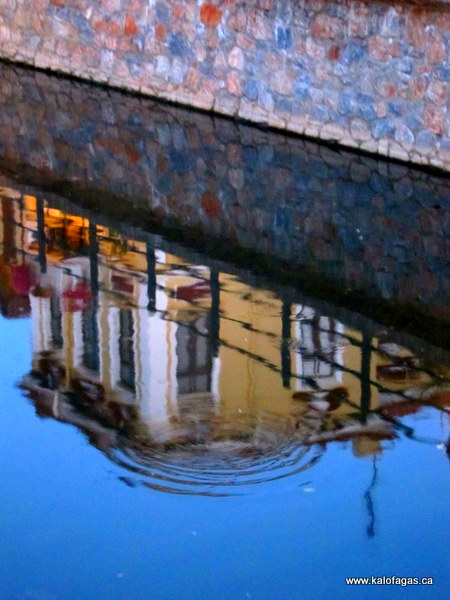 I'm excited to share some of these food memories with you, some from this year's trip to Greece but most have been etched into my food DNA from childhood.
Join me on October 23rd for 5 fourse menu consisting of three appetizers that will include a smoky, garlic dip called Toultsenes, some handmade pyhllo pies and grilled Kebapia.
Our next course will be a Moscharokefali Soup, the entire head of a steer is roasted then simmered with aromatics to make a rich soup with some of the tastiest and softest meat you've ever had.
The menu would not be compleate without some stuffed peppers. Florina peppers are in season and I'm going to stuff them and bring the essence of Florina right to your plate.
Our main course will be a roast of veal shoulder, potatoes smothered in onions, peppers and accented with paprika and Boukovo, the local chilli flakes that seem to make its way onto most dishes.
Dessert? As always I'm keeping this a secret (for now) but those that have attended my prior dinners know that I always end on a sweet, decadent note.
All courses will be paired with Kir Yanni (Boutari) wines and expertly selected by Kolonaki Group (Toronto).
Tickets for full dinner plus wine-pairings for the entire dinner is $80.00 (plus handling fee).
Payments will be accepted through PayPal but those wishing to use credit cards may still click onto the PayPal page which allows you a credit card payment option.
*No menu substituions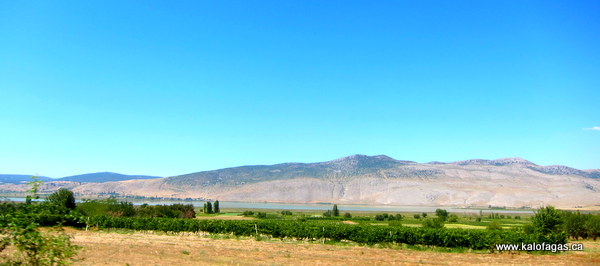 Have questions about Kalofagas Greek Supper Club - An Evening in Florina?
Contact Kalofagas
When & Where

Aphrodite Cooks Cooking Studio
201 Weston Road #101
(parking available on Weston Road and surrounding side streets)
M6N 3P1


Tuesday, 23 October 2012 from 6:00 PM to 11:00 PM (EDT)
Add to my calendar
Organizer
Peter Minakis is the creator of the popular "Kalofagas – Greek Food & Beyond" food blog. He's the author of cookbooks Everything Mediterranean , Big Book of Mediterranean Recipes and hosts/cooks for the "Kalofagas Greek Supper Club" in Canada and US.