Sales Have Ended
Registrations are closed
Thank you for inquiring. Registration has now closed.
Sales Have Ended
Registrations are closed
Thank you for inquiring. Registration has now closed.
Our Summer Confidence Workshop focuses on building greater self-esteem through mentorship and movement. Free for girls, ages 8-10.
About this event
Featured on the beautiful terrace of Delta Hotels by Marriott Kamloops, The BeaYOUtiful Foundation welcomes young girls across the Kamloops and Interior region to join our Summer Confidence Workshop this June 27th! The session features movement wellness activities, followed by a reflective mental health and body image session. Girls will be paired with a female mentor during the workshop. Come prepared to do some painting, reflective journaling, yoga and more!
BEAYOUTIFUL CONFIDENCE WORKSHOP IS OPEN TO FEMALE OR FEMALE-IDENTIFYING INDIVIDUALS WHO ARE 8 TO 10 YEARS OF AGE.
THE CONFIDENCE WORKSHOP IS A SINGLE-DAY EVENT:
Prior to registering for our Summer Confidence Workshop, please review BeaYOUtiful's COVID-19 procedures in the URL below. All our mentors and staff will be equipped with masks, and hand sanitizer will be used frequently throughout the workshop. Mask wearing for our participants is manditory indoors and at the discretion of each individual outdoors. The venue has both indoor/outdoor space.
Snacks will be provided. If your child has allergies, please specify them in the registration form. As we cannot meet the needs of every allergy, please bring additional snacks for your child if necessary.
Before arriving, please be sure to read BeaYOUtiful's COVID-19 procedures here:
OUR RESPONSIBILITY
1. Safety measures: In compliance with government regulations, and our Foundations' standards, we'll be following all required safety measures. This includes having only a maximum of 30 participants allowed with a minimum of six feet apart, use of hand sanitizer upon entering the room and hand washing before leaving, temperature checks upon entering the studio, designated entrance and exit doors, frequent sanitization of materials and masks are to be worn before & after class while inside the space.
2. Greater time between workshops: To allow for sanitization, and material switch over between classes, there will be 45 minute breaks between workshops if applicable.
3. Continued online option: We are happy to continue to support girls with virtual classes through zoom.
4. Workshop space: Spaces booked will have ample space for safe social distancing, as well as include an outdoor area for alternative activities and open air flow.
YOUR RESPONSIBILITY
1. Pick-up & Drop-off: Participants will need to be dropped off & picked up on time. Late attendance will not be permitted. Please follow the signs which direct the flow of traffic into the workshop space.
2. Masks: Participants will be responsible for their own masks to be worn upon entering the studio until exiting the building. Workshop will not be permitted without a mask. We will have masks available for participants if needed.
3. Hydration & Water Bottles: Participants are required to bring in their own pre-filled water bottles to class. Beverages that are provided during the workshop will be individual to each participant.
4. If you've recently experienced symptoms of COVID-19, have tested positive for it, or have knowingly come into close contact with someone who has, please do not come into the workshop.
Your safety is incredibly important to us. If you have any questions regarding our COVID-19 procedures, please feel free to email info@thebeayoutifulfoundation.com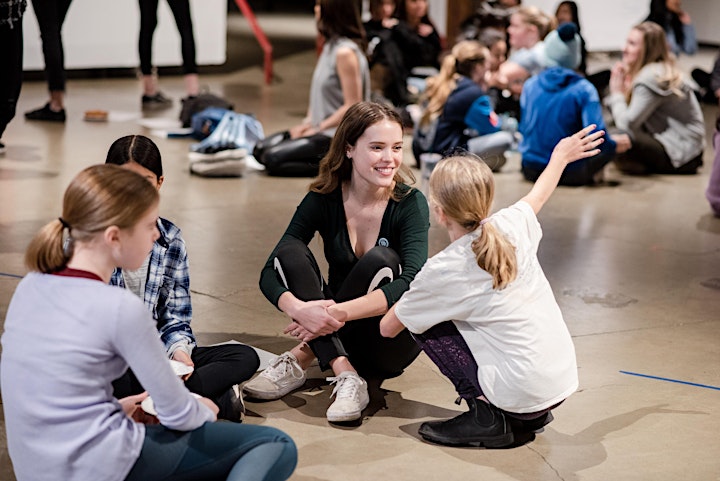 Organizer of Kamloops BeaYOUtiful Confidence Workshop- Age Group 8-10
BeaYOUtiful is inspiring the females of the future to be strong, fearless leaders. Founded in 2013, the core of the BeaYOUtiful Foundation is to encourage young girls to recognize their self-worth by instilling confidence in them through mentorship and education. By doing this, we hope to build a generation of young women that are prepared to follow their goals and dreams.