Learn how to design & build your own tiny house. Get the answers, knowledge, and confidence to turn your tiny house dreams into reality.
About this event
Learn how to design & build your very own tiny house in this 2.5 day jam-packed workshop this Aug 6-8, 2021.
This is what you would call a "crash-course". It saves you MONTHS of research, ensures you are ready to go tiny, and that you design the best tiny house for YOU.
You are learning from someone who designed and build their own tiny house, has been living in it for 5 years, and is a professional teacher. You are in good hands 🙂
Let's now tell you WHAT you will learn, WHEN you will learn it, and WHERE it's being held.
(Plus things like COVID considerations and SALE pricing).
~-~-~-~-~-~-~-~-~-~-~-~-~
WHAT:
This Tiny House workshop offers something for everyone, from the skilled craftsman to someone who has never picked up a hammer.
My goal is to ensure you walk into this exciting next step with your eyes wide open. No sugar coating. And SO much content. Including:
-What tiny home living is all about – the bad, the good, and the awesome
-How to plan and design a tiny home starting from the trailer up
-A step-by-step construction process so you know what you're doing every step of the way
-Living systems: Heating, waste, energy, and water options
-Legalities: For the road, building codes and zoning/bylaws
-Utilities, product reviews, trailer options... you name it, you are going to become the local tiny house expert!
At the end of the workshop, you ensure you have the knowledge you need to move forward with your tiny house with confidence.
~-~-~-~-~-~-~-~-~-~-~-~-~
READ THE FULL DESCRIPTION HERE:
https://atinyhouseworkshop.com/the-workshop/
~-~-~-~-~-~-~-~-~-~-~-~-~
WHERE & WHEN:
We will be meeting 5:30pm, Friday, Aug 6 at Alumni Theatre, 805 TRU Way, Kamloops, BC V2C 0C8.
The course runs 9am-5:30pm on Saturday and Sunday, Aug 7 & 8.
~-~-~-~-~-~-~-~-~-~-~-~-~
EXTRA NOTES AND IMPORTANT DETAILS:
--NOTE: This is a frequently sold-out workshop
--CANCELLATION POLICY: You can cancel and receive a full refund up to 4 weeks before the workshop. After that, all cancellations are non-refundable. In the event the workshop is canceled (such as for COVID), you will receive a full refund.
--COVID NOTE: We will be practicing all recommended guidelines for this event at the time it is held. We have engineered this workshop to be COVID safe! 🙂
Let's be safe, learn, and enjoy a workshop together!
Warmly,
Kenton Zerbin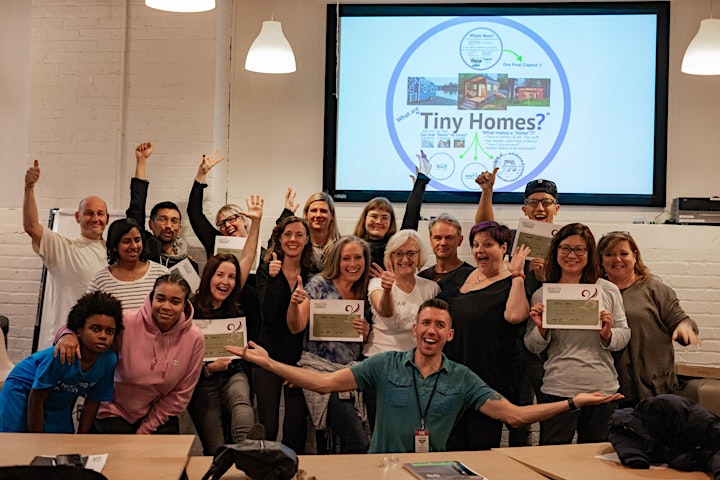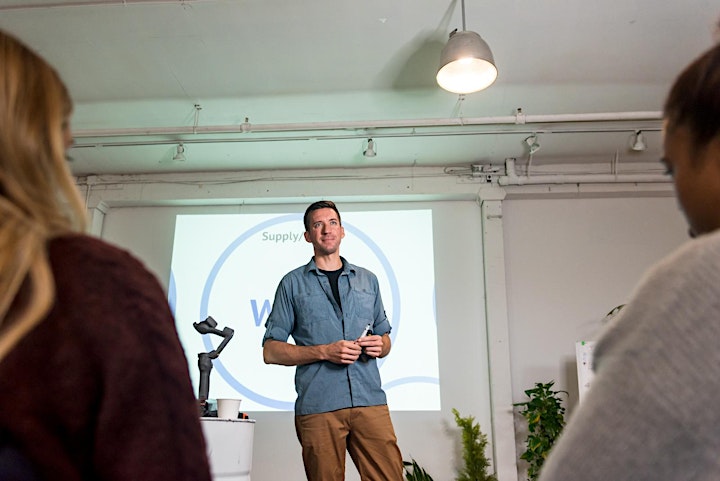 Organizer of Kamloops Tiny House Workshop
Kenton Zerbin is a teacher, designer and consultant who empowers others to repair degraded landscapes, grow food and build community. Starting his career with a Bachelor of Education, Kenton quickly learned the limitations and constraints of the well intentioned educational system. Seeking content relevant for preparing youth for a sustainable tomorrow, Kenton encountered Permaculture – a solution based movement orientated around common sense design for a people and a place. 
After becoming a certified Permaculture Designer, Kenton went on to become an Internationally certified Permaculture teacher, and work across Canada, the U.S., and help found the Caribbean Permaculture Research Institute of Barbados, He now resides in Edmonton, Alberta, Canada, in an off-grid Tiny House he designed and built.
For more information on Kenton and his workshops on Tiny Homes and Permaculture visit his websites:
KentonZerbin.com
ATinyHouseworkshop.com