Kamo odlazimo nakon smrti i utjecaj preminulih predaka
Description
Spiritual Science Research Foundation poziva vas da prisustvujete jedinstvenom duhovnom predavnju. Svi su dobrodošli.
Imate li problema, kao što je nemogućnost da budete uspješni u području obrazovanja, da se oženite ili da imate djecu, svjedoci ste obiteljskih sukoba, nesklada u braku, suočavate se sa financijskim problemima, depresijom ili ovisnošću?
Naučite kako duhovni čimbenici, kao što su preminuli preci, mogu uzrokovati takve i druge probleme i kako ih prevladati duhovnim mjerama. Pridružite nam se na ovom interaktivnom predavanju koje može promijeniti vaš život na bolje.
O predavaču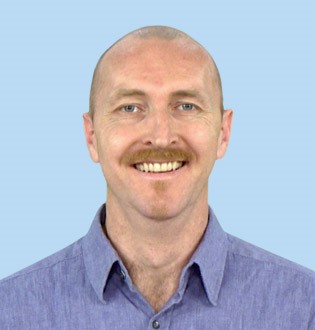 Milutin Pankrac živi u Hrvatskoj i trenutno je odgovoran za aktivnosti SSRF-a diljem svijeta. Rođen u obitelji koja ima multikulturalno europsko porijeklo (hrvatsko, srpsko, austrijsko, češko), od malih nogu je prigrlio ljepotu kulturalne raznovrsnosti u ljudima. To mu je pomoglo da ima široke poglede i da razvije ljubav prema drugima bez obzira na njihovo podrijetlo. Po zanimanju je inženjer građevine. Nakon što je diplomirao otvorio je vlastitu tvrtku koja se bavila proizvodnjom i prodajom namještaja. Unutar 15 godina tvrtka je povećala broj zaposlenih od 1 do 80, zajedno sa regionalnim ograncima. Nakon započinjanja duhovne prakse prema smjernicama SSRF-a 2009. godine, imao je puno duhovnih iskustva koja su mu promijenila život, uključujući i ona kada mu je život spašen. To mu je povećalo vjeru u duhovnu praksu, te je od 2011. godine sve manje bio angažiran oko posla a sve više vremena je posvećivao prakticiranju Duhovnosti i pomaganju drugima da shvate važnost duhovne prakse u svakodnevnom životu. Njegova supruga i kćer također prakticiraju Duhovnost prema smjernicama SSRF-a. Cijela obitelj se trudi stalno živjeti Duhovnost u svojem domu i u odnosima s drugima. Zbog takve posvećenosti prakticiranju Duhovnosti, u zadnjih nekoliko godina Milutin je ostvario brz duhovni napredak.
Ovaj događaj organizira:
Spiritual Science Research Foundation