Event Information
Location
The Fermenting Cellar
28 Distillery Lane
Toronto, ON M5A 3C4
Canada
Description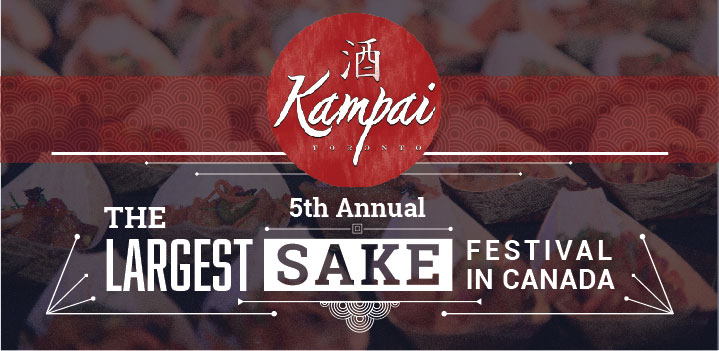 The Sake Institute of Ontario (SIO) is proud to announce the 5th annual Kampai Toronto Festival of Sake (Premium Tasting Package) taking place on Friday June 3rd at the Fermenting Cellar in the historic Distillery District, Toronto.
Premium Tasting Package includes:
- 1 hour early entrance at 5PM instead of 6PM
- 6 Premium Tasting tickets for special reserve sake
- Plus all the benefits of the Regular Tasting Package
(General Admission + 60 Tasting Tickets)
* All tickets are subject to online ticketing fees
* All attendees must be 19 or older, government issued ID will be required.
FESTIVAL INFO
Kampai Toronto is the largest sake tasting event in Canada, with sold out crowds for the last 4 years. The over 850 attendees includes sake brewers, restaurateurs, industry experts, media, and general sake enthusiasts.
Attendees have the opportunity to meet brewers, learn about sake, and taste a wide selection of sake, often not easily accessible to the general public.
Kampai Toronto is a cultural, food, and sake festival showcasing sake from over 40 breweries from Japan and around the world, featuring over 150 sakes with many brewers flying in for Japan for this special event.
Along with sake, the festival also showcases a selection of tasting items from Toronto's top local Japanese and contemporary restaurant partners: Miku Toronto, Ki Modern Japanese, Kinka Group, Kingyo Izakaya, Nome Izakaya, Ginko, Ryoji, Zakkushi Yakitori, and Don Don Izakaya, all available with the purchase of tasting tickets.
This year's festival will be changing the format slightly to accommodate requests for more information and education, a longer tasting period for the public, more food options throughout the event, more premium sakes, as well as a lighter tasting option for those new to sake.
ABOUT SAKE
Sake was designated the national beverage of Japan in 2012 due to its long history and cultural significance. Although sake has been in production in Japan for over a thousand years, it's recent resurgence in the Japanese and international market is partially due to its elegance and versatility when paired with other cuisines.
Unlike other alcohols, most sake is produced in small batches at artisanal breweries and is considered craft with many distinct classifications.
Kampai is a rare opportunity to experience the depth and complexity of this Japanese tradition.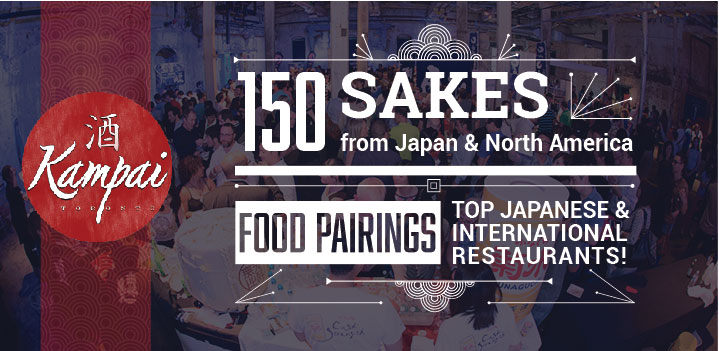 Date and time
Location
The Fermenting Cellar
28 Distillery Lane
Toronto, ON M5A 3C4
Canada