Description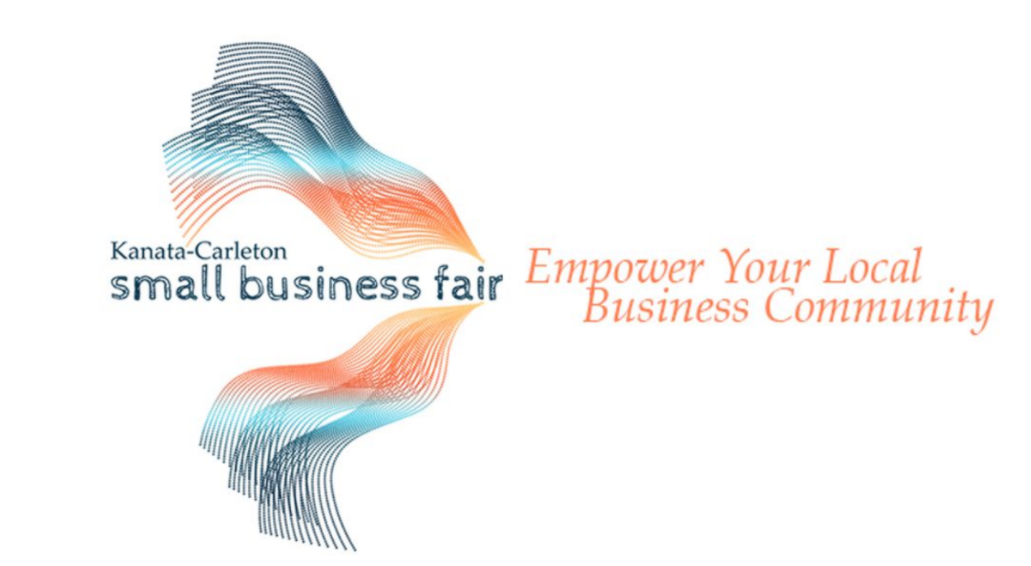 Kanata-Carleton has amazing small businesses
Let us introduce them to YOU!
Kanata-Carleton is full of entrepreneurs, just like you
We at the Kanata-Carleton Small Business Fair (KSBF) believe in supporting local businesses
This free, not-for-profit event provides a forum for your businesses
NETWORK and become aware of your fellow neighbouring businesses

Come together to COLLABORATE and create new business-to-business interactions

INSPIRE and learn from the City of Ottawa, how to launch your dream businesses

Find resources to GROW your business and clientele
Join us but reserve quickly on Eventbrite to secure your spot

2018 Theme
"Celebrating Women Entrepreneurs"
Speakers:
Stephanie Rainey, Founder/Director of The Aqua Life Swim Academy, speaking on networking with the public to build clientele.

Elina Nierojewski-Vélez, Owner/Director of Vélez Translations, speaking on building Business-to-Business collaborations.
Ihsan Habal, Owner/Director of The Lunch Lady in West-Ottawa, sharing her inspiring story of how she became a small business owner.
Melanie Boudens, Founder/Director of Grow Your Roots Cafe, sharing her experience on how to grow a small business.
Welcome Remarks:
MP Karen McCrimmon & Mayor Jim Watson
Guests of Honour:
Councillor Marianne Wilkinson, Councillor Allan Hubley, Councillor Eli El-Chantiry, Councillor Shad Qadri, Councillor Michael Qaqish,
and MPP Jack Maclaren.
Partners:
For those of you who are interested in starting a small business, we also have on site lawyers, accountants, financial advisors, and experts from the City of Ottawa, Ottawa Community Loan Fund, Invest Ottawa and Futurepreneur Canada to help you launch or grow your business with the right legal, technical
and financial information.
We are also partnering with the West Ottawa Community Resource Center (WOCRC) and
the Rotary Club of Kanata.
Note:
Please reserve your tickets quickly by registering through Eventbrite as space is limited, and
kindly bring with you a non-perishable food item in support of the 'Kanata Food Cupboard'.
*Free snacks and refreshments provided*
For Businesses:
As a not-for-profit event, businesses representatives are welcome to promote their businesses in person and through printed marketing material, selling of products is not permitted at the event.
Also, once registered, please email ksbf150@gmail.com your name, title, business and contact information to add your business to our program, website and facebook page.
* This event is free for everyone *
If you have any questions or comments, please contact us at: www.ksbf.ca
Hope to see you there!
Rouba Alfattal,
Founder & Chair
Kanata-Carleton Small Business Fair