About this Event
🤸🏽‍♀️ 🧘🏾‍♂️ Kannaste is a Kannabis-friendly Outdoor Hot Kemetic Yoga and Meditation experience that takes place outdoors in 50 private clear geodesic domes. There will be a 45-minute hot yoga session and a 15-minute meditation. The class will be hosted by our partnered instructors from Organja Society.
Make sure to sign up, once reservations open, be sure to book quickly as this event will SELL OUT quickly.
Theme: Global Consciousness & Healing - a guided session with infused vibes 🍃
📅 July 25, 2020
🧘🏽 50 Private Individual Domes
🙏🏾 45-minute hot Kemetic yoga, 15-minute meditation
🧼 Domes Sanitized In-Between Each Class
🍹 Themed Mocktails & Refreshments
🛍 Grab Bag and Gifts (worth over $100), included with each ticket purchase
🎟 Large Raffle Prize for one lucky attendee (Value over $350)
Focused on creating safe(R) spaces for Black, Indigenous and People of Colour and opportunities for healing. We aim at creating these spaces with your health as our main priority. For more information about the precautions being taken for COVID - click here.
Strict age limit - 23 and over, please bring I.D.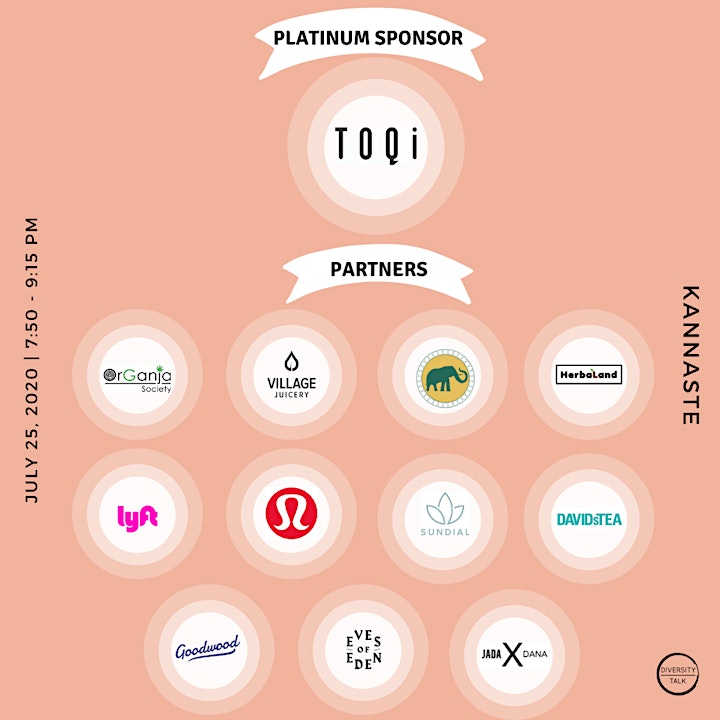 FAQs
Do you provide cannabis?
We are not legally allowed to sell cannabis to guests, we can however provide paraphernalia (papers, filters, a vape pen - which can be found in your swag bags).
Can I bring my own cannabis?
Absolutely, no one understands your limits and tolerance for cannabis better than yourself. Although we are unable to verify, please make sure that all cannabis is purchased legally in Ontario. We are unable to directly sell you cannabis.
How much cannabis can I possess?
You are able to have a maximum of 30 grams (about one ounce) of dried cannabis (or equivalent) in public at any time.
One gram of dried cannabis is equal (equivalent) to:
5 grams of fresh cannabis
15 grams of edible product
70 grams of liquid product
0.25 grams of concentrates (solid or liquid)
1 cannabis plant seed
How does it work?
We are still going to provide awesome hot yoga and meditation session but y'all need to medicate before the class starts on your own. We are cannabis-friendly and would love to meet you, whether your eyes are a little bit red or not.
Please note, due to laws regarding cannabis and rental, you are not permitted to vaporize or use cannabis inside the geodesic domes. There will be no consumption of cannabis in the session area, only in designated smoking areas.
Who should come?
This is a safe(R) space for Black, Indigenous and People of Colour to gather for a healing and wellness event. This session is appropriate for anyone who loves yoga and/or cannabis. If you are non-cannabis user, you are welcome to join us.
All persons are welcome, however, Ontario laws prohibit minors (people aged under 19) from consuming cannabis and attending. For this event, our age restriction is 23. Please bring proof of age - you will not be allowed to enter even if a ticket was purchased.
What else should I bring?
Everything you find useful during your usual yoga practice is advised. It would be smart to bring sun protection and anything else you need to stay comfortable while outdoors.
How can I ask any extra questions?
Please contact us at kannasteTO@gmail.com
*** We do not sell cannabis or condone it's purchase from any illegal source. We only serve as a space where users can come and consume. We don't condone the operation of motorized machinery/vehicles after cannabis, drug or alcohol consumption. This is prohibited, please make sure that you have a designated driver. We will not be liable for any incidents that occur. ***
* Images from @lmntsstudio (Instagram) *