Location
303 Bank St
303 Bank Street
Ottawa, ON K2P 1X7
Canada
Bored on a Monday Night in Ottawa? Like to sing? Join us for Karaoke & 1/2 Price Wings @ Atomic Rooster every Monday Night. 10PM-2AM!
About this event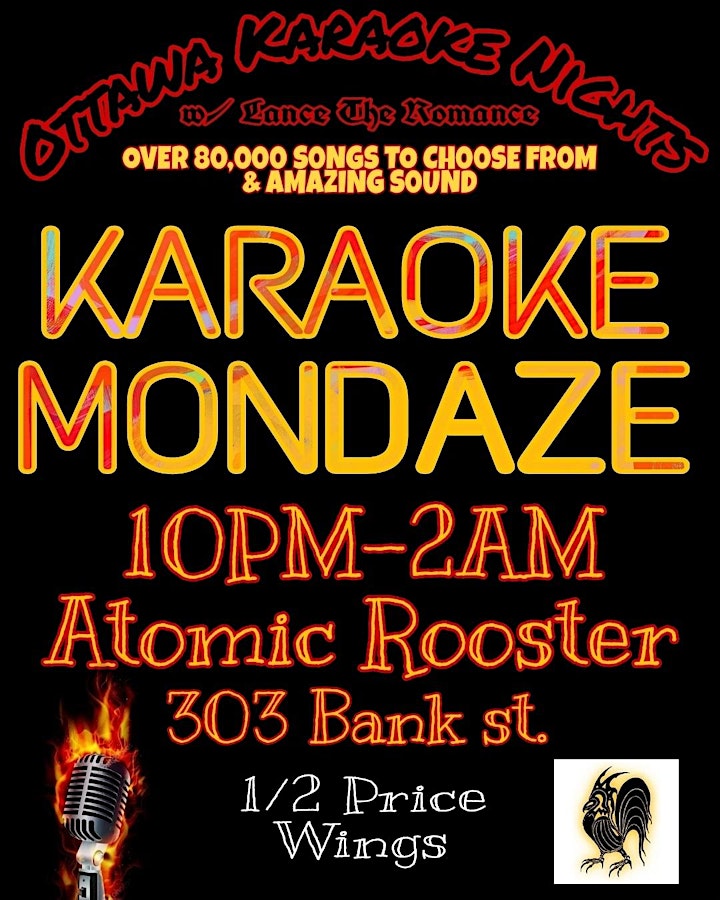 Over 80,000 Songs To Choose From & Amazing Sound!
Fair Singer Rotations!
To view OKN's Online Songbook follow the link below:
Search for " ottawakaraokenights "
You can now search for your song by Title/Artist/All.