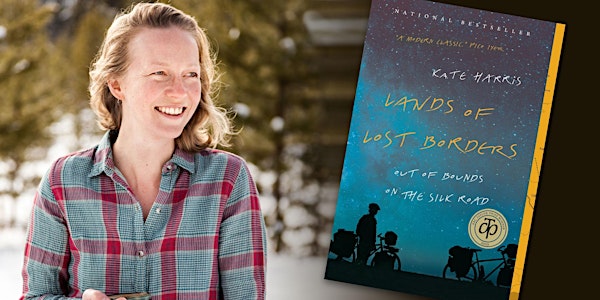 Kate Harris: My Writing Life
Author Kate Harris speaks at the University of Saskatchewan
When and where
Location
GSA Commons, Emmanuel & St. Chad Bldg. 1337 College Drive . Saskatoon, SK S7N 0W6 Canada
About this event
Lands of Lost Borders by Kate Harris is the 2020 selection of the annual College of Arts and Science Book Club. On March 4, Harris will visit the University of Saskatchewan to speak with students and the wider community.
This event is free and open to the public, but you are invited to confirm your attendance by registering.
A book sale and signing follows the talk.
About Kate Harris
Kate Harris is a writer and adventurer with a knack for getting lost. Named one of Canada's top modern-day explorers, her award-winning nature and travel writing has featured in The Walrus, Canadian Geographic Travel, Sidetracked and The Georgia Review, and cited in Best American Essays and Best American Travel Writing.
Her debut memoir, Lands of Lost Borders, about biking the Silk Road, was a number one national bestseller and the winner of the RBC Taylor Prize, the Kobo Emerging Writer Prize, the Edna Staebler Award for Creative Non-Fiction, the Boardman Tasker Award for Mountain Literature and the Banff Mountain Book Competition's Adventure Travel Award. It was a finalist for the BC Book Prize's Hubert Evans Non-Fiction Prize.
Harris has degrees in science from MIT and the University of North Carolina at Chapel Hill, and in the history of science from Oxford, where she studied as a Rhodes Scholar. When she isn't away on expeditions, or reporting on UN environmental negotiations for the International Institute for Sustainable Development, Harris lives off-grid in a log cabin on the border of the Yukon, British Columbia and Alaska.
About My Writing Life
This annual lecture in the College of Arts and Science is held in conjunction with the Arts and Science Book Club. Each year, the college invites an award-winning author to speak about the experiences and ideas that have shaped their career.
More information about the Arts and Science Book Club: artsandscience.usask.ca/bookclub