keep.meSAFE by guard.me provides students with real-time & appointment-based confidential support, day/night from anywhere in the world!
About this event

To all OCAD U students:
We'd like to introduce you to keep.meSAFE. Our new mental wellness Student Support Program (SSP) Get matched with a counsellor that speaks your language, is from your culture, or has a shared experience for any school, health, or general life concern at no cost to you. Real-time support is available via telephone and chat. Appointment-based support is available over the phone, via video and in-person.
Through our free My SSP app, access a wide variety of multilingual self-help resources, including articles, videos and assessment tools.
There are a number of ways to learn more and connect.
• Call or chat with a counsellor directly from the My SSP app
• Call us directly at 1.844.451.9700
• Visit www.keepmesafe.org
To familiarize all OCADU students to the new program, keep.meSAFE will be hosting 3 orientations which will cover the following:
Why reach out to Keep.meSAFE
What support looks like
App overview and download
Privacy and confidentiality
First time calling or chatting: what to expect
Accessing keep.meSAFE outside of North America
Upon registration, you will receive a zoom link to your session.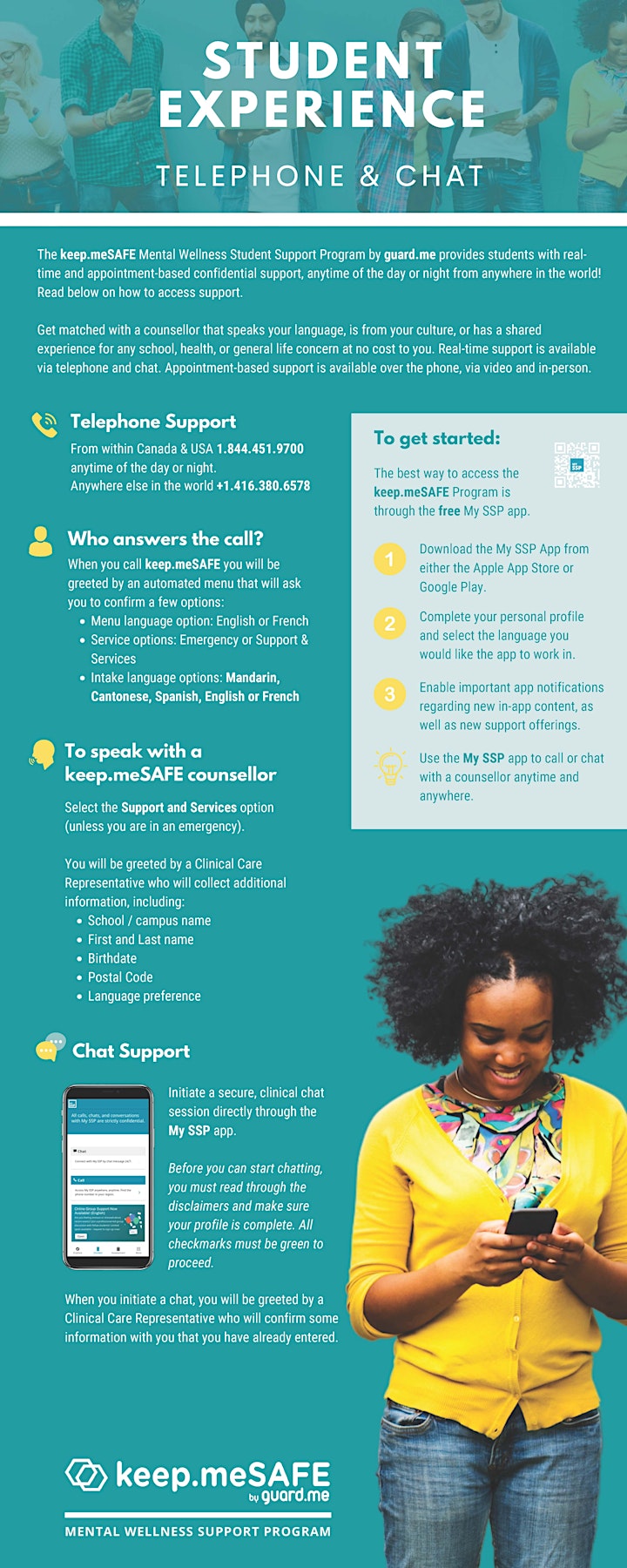 Organizer of Keep.meSAFE OCAD U Student Orientation 2