KEFIR. Taste & Learn 4 recipes to start your journey to restoring a better balance of gut flora with this antibiotic & antifungal powerhouse
About this event
Kefir is a cultured, fermented beverage that tastes a great deal like a yogurt drink. It's made using "starter" grains. In this class you will see each stage of making a Kefir drink, flavoured second fermented drink, infused cream cheese and a surprising way to use Kefir Whey. You will enjoy samples all long the way to determine your favourites. We will talk about right turning bacteria verses left, how do purchased probiotics compare to homemade, Yogurt verses Kefir and troubleshooting. Please bring your own mason jar as you will go home with starter grains to begin your Kefir adventure.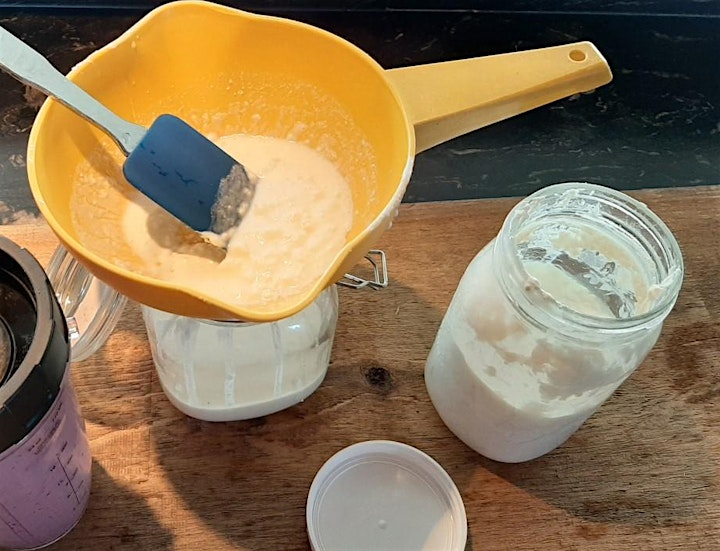 Organizer of KEFIR MILK WORKSHOP
Grape Lakes Farm & Vineyard is located in lovely Kingsville Ontario close to Lake Erie.
We host Al Fresco Vineyard dining experiences for private and group events and are passionate in providing produce full of nutrition and flavour that is good for your health and the enviroment. 
Enjoy farm fresh asparagus, grapes, fruits, vegetables, homemade goodies and ecofriendly products sold in our store front. We use no pesticides and wonderful heritage, NON-GMO seeds.
We are excited to introduce new workshops at the farm to learn and share about old traditions and methods with our community.   Our classes will cover a wide range of topics from homesteading skills, herbal medicine, butchering and much more! 
The dream of a simpler, natural life speaks to a deep place in all of us.  Modern day homesteading is both an embrace of the past and a revolutionary act for the future. We look forward to sharing our journey with you.