Keiretsu Forum Angel Capital Expo - TORONTO

Monday, 27 April 2015 at 12:00 PM

-

Tuesday, 28 April 2015 at 5:00 PM (EDT)
Event Details
You are cordially invited to the first ever Keiretsu Forum Angel Captial Expo to be held in Canada on April 27 & 28, 2015!
Join us for an exciting two days of events guaranteed to spark the interest of any angel investor. We have a number of activities planned so angels can get directly involved with the Canadian entrepreneur community and see investment ready presentations from across North America. Angel investors from across Canada, United States, England, France, Spain, Turkey, Israel, India and China will gather in Toronto to hear entrepreneurs present their companies.
Angel Capital Expo is the premier gathering of the angel capital community and was created in Silicon Valley to foster collaboration among angel groups, as well as to reach out to the larger investment community.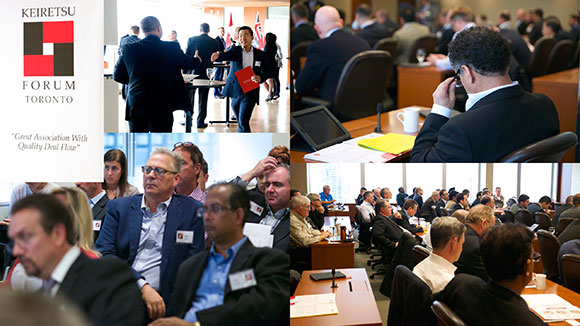 Our goal at Keiretsu Forum Central Canada is to work in tandem with regional investment firms and angel communities to bring Canadian companies onto the global theater while bringing international deal flow and investors into Canada. We encourage local angel investors to join Keiretsu Forum to access global deal flow, meet like-minded fellow investors, keep up with investment trends and help build best practices in growing new companies.
International Networking
We are very pleased to announce that almost every region of the Kieretsu Global network will be represented at our Toronto Angel Capital Expo. Come out and network with our global team:
Randy Williams. Founder & CEO, President of Keiretsu Northern California
Judi Iglehart. President of Keiretsu International
Nathan McDonald. President of Pacific Northwest & CEO of Keiretsu Capital Fund
Danny Arazi. President of Keiretsu Israel
Vincent Leusner. Co-president of Keiretsu Mid-Atlantic
Connie Koch. President of Keiretsu Southern California
Shelley Bays. President of Keiretsu Forum England and France (TBD)
Miquel Costa. President of Keiretsu Spain (TBD)
Asli Gozoren. President of Keiretsu Turkey
Jenny Shi. President of Keiretsu China
Subramaniam Iyer. Co-president of Keiretsu Chennai, India and Singapore
Ozan Isinak. President of Keiretsu Central Canada
Kevin Sterling. President of Toronto
Doug Beynon. President of Waterloo-Wellington
Justin Leushner. President of London, ON
Partnership with OCE Discovery
The Keiretsu Global Angel Capital Expo will be held in partnership with the 10th anniversary of the OCE Discovery Conference so Keiretsu members will be able to attend both events over two days for maximum exposure. Both events are located in the Metro Toronto Convention Centre South Building. Two great events in one fantastic venue. 
Discovery is Canada's leading innovation-to-commercialization conference. Hosted by the Ontario Centres of Excellence (OCE), Discovery brings together key players from industry, academia, government, the investment community as well as entrepreneurs and students to pursue collaboration opportunities. 

This year marks the 10th year anniversary of OCE Discovery. The two day event is expected to attract over 3,000 attendees (entrepreneurs, investors and government officials) and more than 450 exhibitors from Ontario and from across the globe. Discovery is a showcase of leading-edge technologies, best practices and research from sectors such as health, manufacturing, digital media and CleanTech, including energy, environment and water.
Renowned keynote speakers and panels ignite discussion, knowledge-sharing and new perspectives. Networking opportunities feature key influencers from government, academia, industry and leading sectors.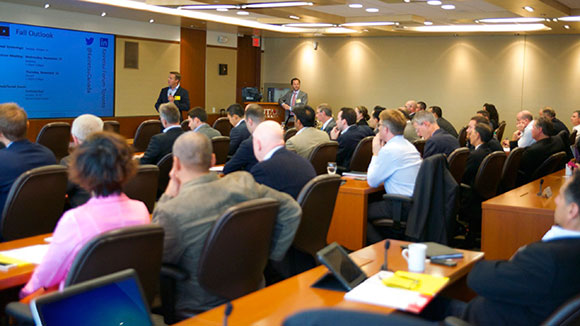 When & Where

Metro Toronto Convention Centre
222 Bremner Blvd.
Toronto, ON M5V 3L9
Canada

Monday, 27 April 2015 at 12:00 PM

-

Tuesday, 28 April 2015 at 5:00 PM (EDT)
Add to my calendar
Organizer
KEIRETSU FORUM is the world's largest network of angel investors with over 3,000 accredited investor members throughout 52 chapters on three continents. Founded in San Francisco its members have invested over half billion dollars into early stage technology, consumer products, healthcare/life sciences, real estate and other segments with high growth potential. Members across the global network invested USD$ 73 million into 148 companies in 2017, making it the most active angel network on the planet. Forum members collaborate in the due diligence, but make individual investment decisions, with rounds in the range of $500K - $6 million.