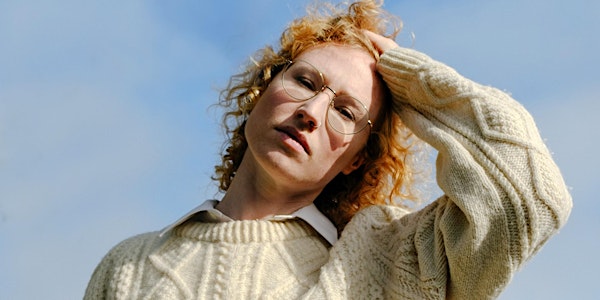 Location
Mills Hardware
95 King Street East
Hamilton, ON L8N1A9
Canada
Polaris nominee Kelly McMichael — Live at Mills Hardware!
About this event
Kelly McMichael (from Peterborough ON, based in St. John's, NL), is known for her commanding stage presence and versatile songwriting. Her expressive abilities as a multi-instrumentalist and vocal chameleon make her an in-demand performer and collaborator. Kelly has toured North America and Europe with Sarah Harmer, Rouge, Regina Gently, Gentleman Reg, The Burning Hell, Allie X, and The Hidden Cameras and recently she has been prioritizing her own project. Kelly's debut LP Waves, on the 2022 Polaris Prize Shortlist, was recorded in St John's NL with co-producer/engineer/drummer/inventor Jake Nicoll (The Burning Hell), featuring other local heroes Sarah Harris, Maria Peddle and Mara Pellerin. The album has received international praise for rich production, displaying a timeless range of rock and pop sounds with playful melodies and dreamy textures that touch on retro psychedelia. Clever, sensitive and defiant lyrics push past pain and struggle to celebrate friendship and resilience. The content flows between heavy and light, moving through pleasing and thoughtful sonic arrangements like mixed weather with cathartic release. Now carrying the momentum of two MusicNL Awards, the East Coast Music Award for Best Rock Album, and the new support of Newfoundland label LHM Records, Kelly McMichael is poised for action.
Instagram | Facebook | Twitter | Spotify | Apple Music
•
John Moran is a singer/songwriter and multi-instrumentalist living in St. John's. He has toured Canada, Europe and Greenland with various outfits from Ontario and Newfoundland. He is currently recording his third LP having enlisted Jake Nicoll as engineer and Kelly McMichael as Co-Producer. John was the primary songwriter for Hamilton Ontario band The Good Hunters, who were signed by independent Canadian label OtherSongsMusic in 2011. Their debut record was popular with critics for its familiar yet fresh sound and was nominated for Alt/ Country Record of the Year at the Hamilton Music Awards. Moran's solo record John Thumb (2017) was a further exploration into songwriting both lyrically and musically and also received positive reviews. Moran was introduced to St. John's NL on a 2014 tour with Rube & Rake. He decided to join the scene and move there a few years later, playing around town multiple nights a week as part of duo Luke & John and also a member of Janet Cull's band. John is currently in the process of recording a full-length album which will be recorded to tape without the use of computers or digital recording software.When not working on his new album he plays guitar and keys for Kelly McMichael, who he will be touring with this fall.
•
Claire Maeve is a musician based in Guelph ON. She writes lyrical, melody-driven songs about longing, loneliness and accepting your own range of feelings. Performing with vocals, acoustic guitar and occasional violin loops, her songs have been described by listeners as "elemental and alive".