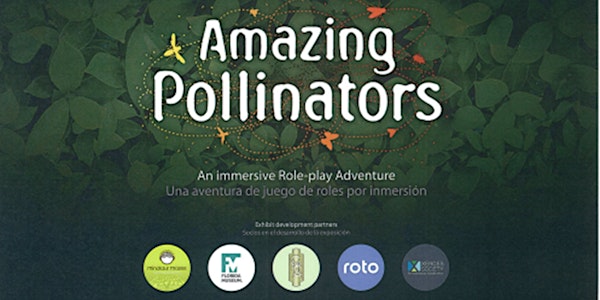 Ken Seiling Waterloo Region Museum Presents: Amazing Pollinators!
Get your game on and transform into bees, bats and butterflies in the vibrant world of the Amazing Pollinators. On exhibit Oct. 1 - Jan. 2!
About this event
Amazing Pollinators
On exhibit from October 1, 2021 to January 2, 2022
The Ken Seiling Waterloo Region has put safety protocols in place to ensure this exhibit is safe for you and your family to visit. The exhibit adheres to all public health safety guidelines including enhanced cleaning, limiting the number of people allowed in the exhibit at one time, physical distancing and one-way traffic flow.
Tickets must be purchased in advance and are non-refundable in order to adhere to strict capacity limits.
Get your game on and transform into bees, bats and butterflies in the vibrant world of the Amazing Pollinators. The centerpiece of the exhibit is a visually stunning, playable maze. Hundreds of beautiful interactive flowers are spread across nine environments like lotus flowers in the rainforest, saguaro cactus in the desert, and moon flowers glowing in the black lit Night room, just for nocturnal pollinators.
In the maze, visitors can take on various survival missions from different pollinator groups, including bats, bees, beetles, birds, butterflies, and wasps. There are six missions for each group that increase in complexity and difficulty, putting players in the shoes of different species like the hibiscus bee, soldier beetle or ruby-throated hummingbird.
To succeed, players have to think like a pollinator and navigate the many challenges faced by each pollinator on a daily basis. If players manage to survive the missions, they earn exclusive titles and be rewarded with finding out about some rather bizarre relationships between plants and pollinators, how pollinators support our ecosystems, and the vital role they play in our food supply.
The exhibit also features graphics and interactives with information on how to help pollinators at home and in the community, as well as an opportunity for guests to build their own powerful pollinator. The game parlor includes classic games with a twist, like mason bee mancala, invasive species shuffleboard, mutualism dominoes, and more. In the "Maze Flower Quest" area, younger children may participate in mini-missions by choosing a pollinator and flying it to its target flower in the maze.
Pollinators truly are vital to our everyday lives. Not only do they support our own food supply, but they are critical to natural ecosystems and wildlife. What better way to find out just how important pollinators are than to join the buzz and get in on the action at the Amazing Pollinators exhibit. The Amazing Pollinators exhibit was created by Minotaur Mazes, in collaboration with the Florida Museum and the Xerces Society.
Tickets are available for 90-minute bookings and capacity is limited to enable safety protocols that include physical distancing and cleaning. Reduced hours of operation will be Thursday through Sunday from 12 to 4 p.m. The last available admission begins at 2:30 p.m.
Doon Heritage Village is currently closed for the season.
Tickets must be purchased in advance and are non-refundable in order to adhere to strict capacity limits.
COVID-19 Precautions in Place for Your Visit:
Beginning on October 18, patrons accessing non-essential Region of Waterloo services will be required to provide proof of COVID-19 vaccination along with identification. ( Acceptable forms of identification must include name and date of birth). Proof can be provided by using a Ministry of Health vaccine receipt or the provincial proof of vaccination system.
This will include all indoor and outdoor events and visits to the Region of Waterloo Museums (Ken Seiling Waterloo Region Museum, Schneider Haus National Historic Site, and McDougall Cottage Historic Site).Exemptions apply to patrons with written proof of a medical exemption, written proof of an exemption based on one of the prohibited grounds defined under the Ontario Human Rights Code and those under the age of twelve. This requirement is being put in place to help limit the spread of COVID-19 and to encourage eligible residents who are unvaccinated to obtain a vaccine. All other public health measures (e.g., masking, and physical distancing) continue to apply to patrons accessing Regional services.
Reduced visitor capacity
Physical distancing maintained for all visitors and staff
Increased cleaning of common area surfaces
Availability of alcohol-based hand sanitizer throughout the museum and village
We ask all visitors to wear a face mask while on site to protect our staff and other visitors. Face masks, combined with hand washing and physical distancing can reduce the spread of COVID-19.
Information for Members:
Please book your visit in advance to reserve your place. Walk-in visits may be unavailable due to reduced visitor capacity.
Choose the date and time for your visit, then enter "MEMCODE" into the discount field and select your membership tickets. Verify account holder information and proceed to checkout.
due to capacity restrictions, Family passes are unavailable for booking online. Please call 519-748-1914.
Please note that your membership must be valid upon booking and presented to Guest Services staff when you arrive. Memberships must be valid on date of visit or access may be denied.
To renew your membership or if you are having trouble accessing your member tickets, please call us at 519-748-1914.
Please call us to inquire about applicable discounts, family passes, including members from reciprocal museum partners - 519-748-1914.
As per the Province of Ontario's document A Framework for Reopening our Province: Stage 2 they recommend that heritage institutions like the Region of Waterloo Museums collect this information for the purposes of contact tracing. This information would only be shared with the Ministry of Health and Long Term Care in the event that an individual who attended the museum tests positive for Covid-19, on our about the time you attended.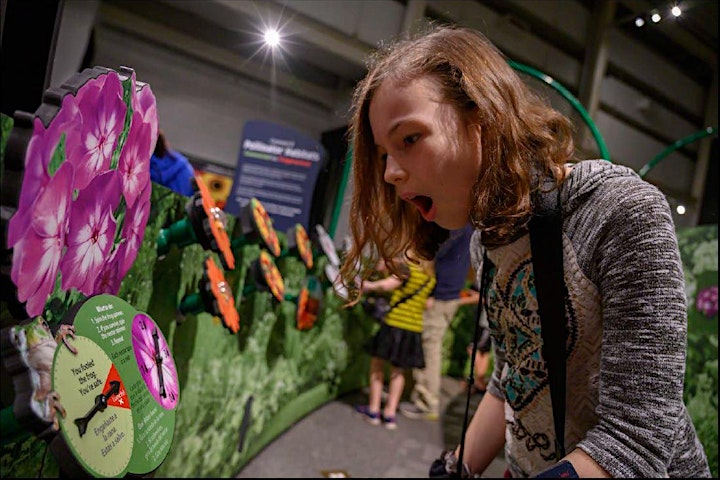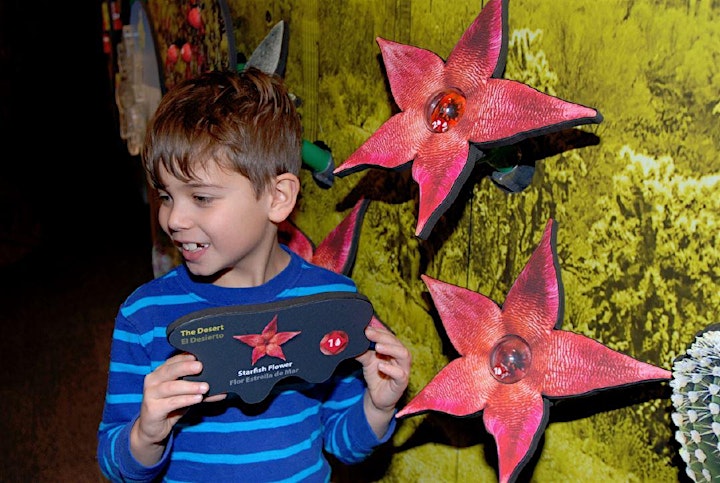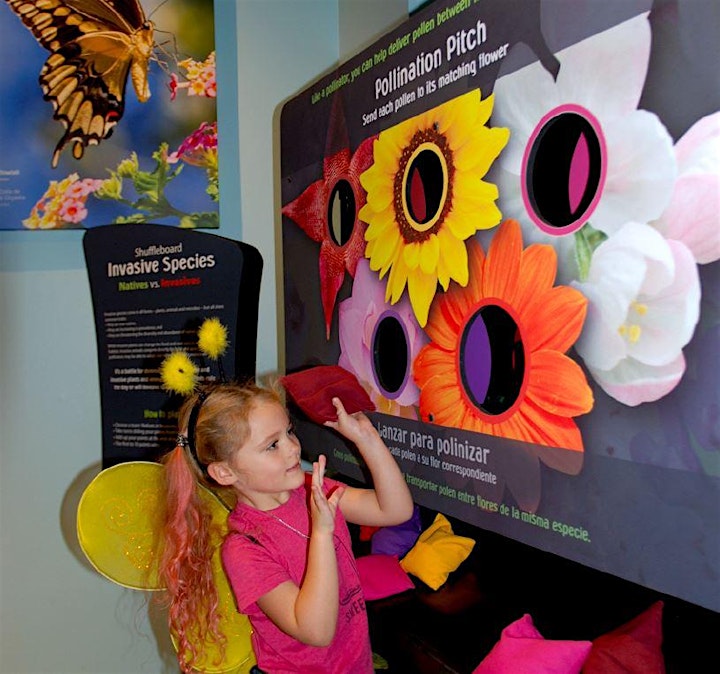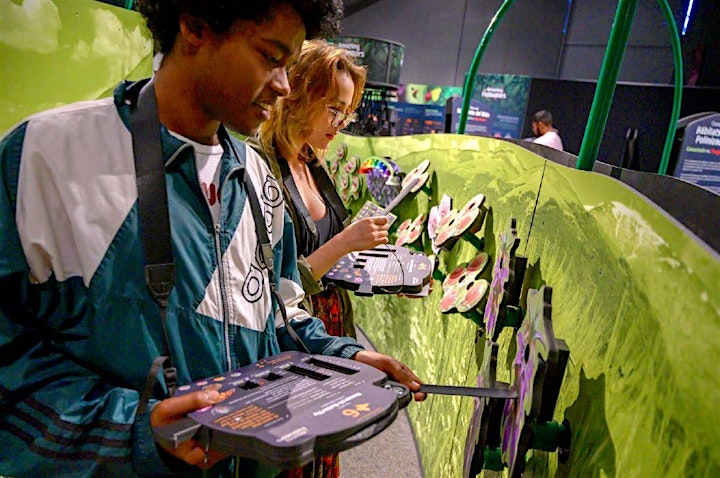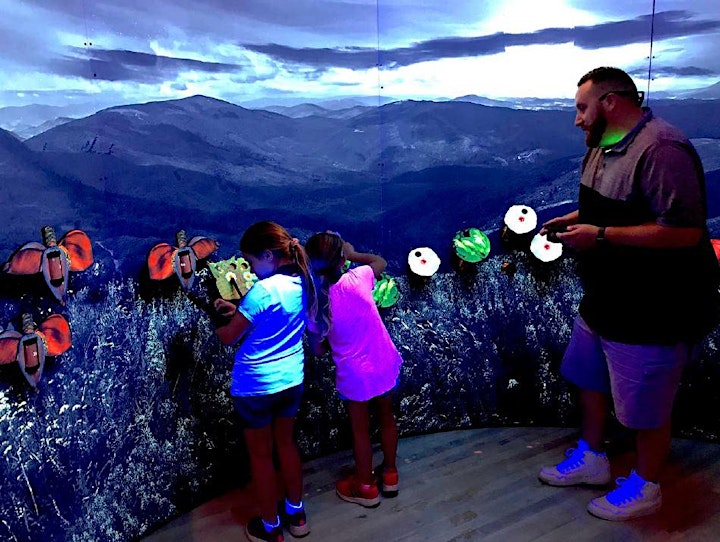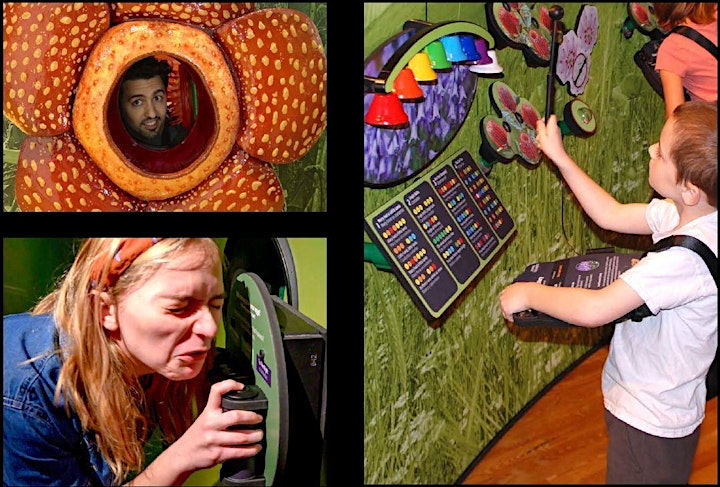 Organizer of Ken Seiling Waterloo Region Museum Presents: Amazing Pollinators!