Description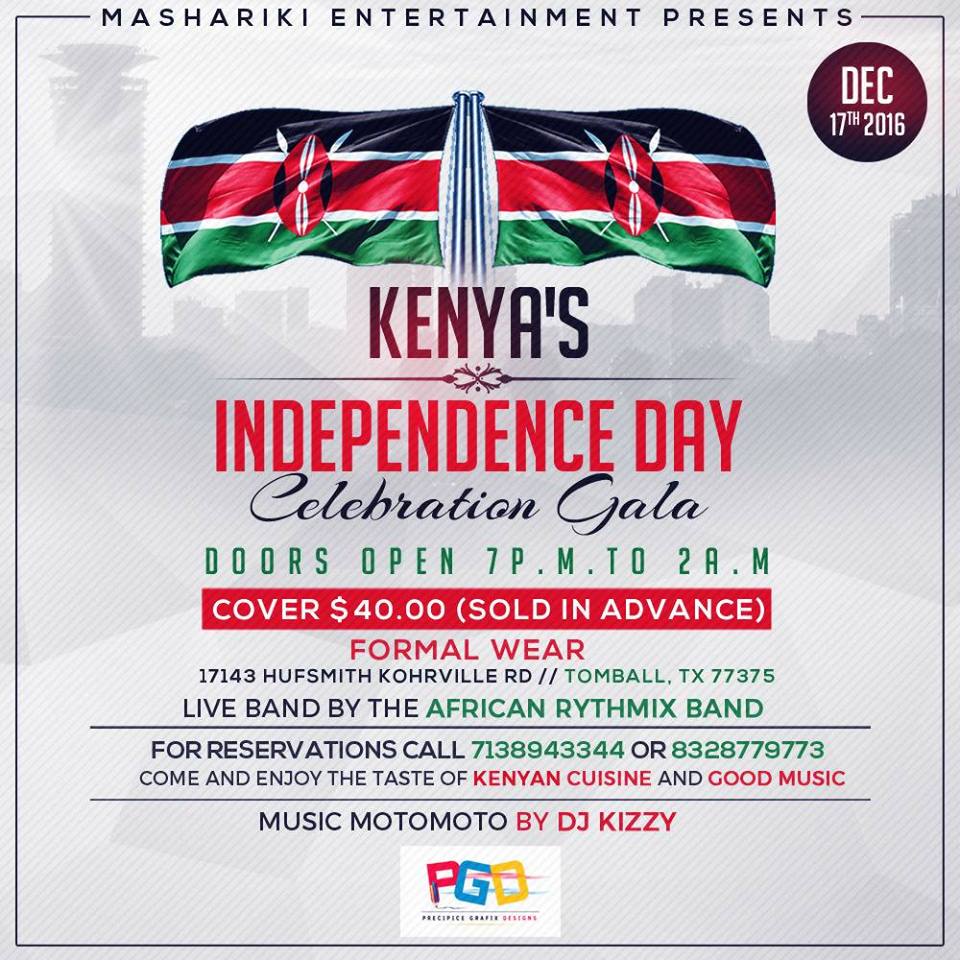 No December 12, 1963 Kenya took its independence from the British and finally became an independent country.
Join us as we celebrate this 3rd Annual independence day in Houston TX as we give tribute and honor our forefather and mothers who fought for us.
The night will be full of fun, culture , music and kenyan food.